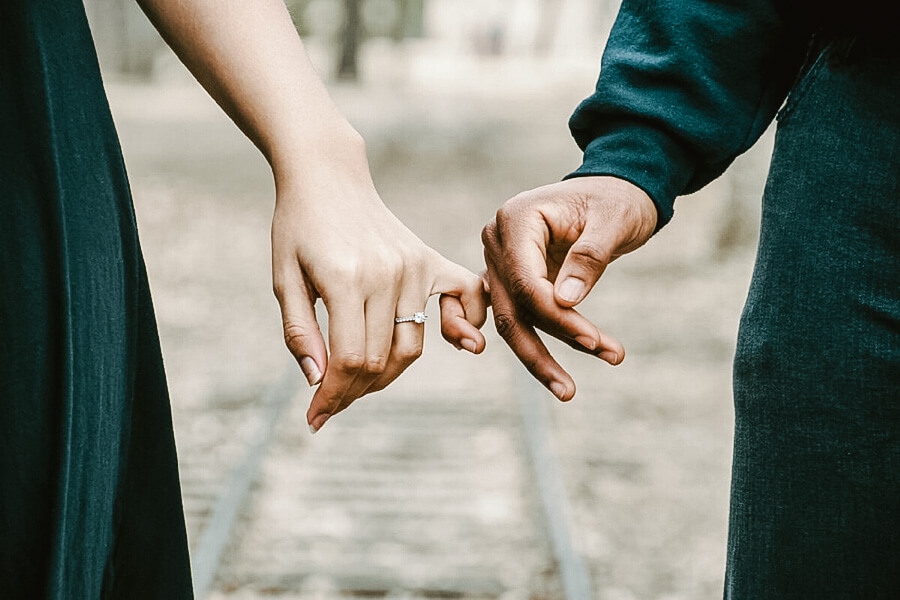 Last Updated on July 3, 2020 by Ade Aprilia
"Love is the answer."
I remember, two years ago, I kept getting that message for at least three months in a row! It's everywhere: newspapers, ads, blog posts, songs, a line in my favorite movie, strangers talking in a coffee shop — you name it.
I didn't understand that, really.
Like most people, I mistook ego approval for love.
In my shallow understanding, "I love you" means obligation, ownership, attachment, disrespect, manipulation, and accepting that I am not as important and my needs are not important, but only the person who says that they love me, is important.
---
---
READY TO BRING THE ENERGY OF LOVE TO SUPPORT YOU IN LIFE?
Check out my free guided audio to get started on how to release any non-love feelings painlessly on the spot!

---
My Story of Mistaken Ego Approval For Love
I used to misinterpret love and believed that love means a type of human arrangement for some kind of the desired result. It could be a planned family, a promising future, or a myriad of lustful fantasies.
This is quite a mixed message and makes "love" a word charged with many different feelings and fears that are triggered just by hearing the words.
That cost me a lot. I self-sabotaged myself. I didn't allow myself to receive love and I was trapped in codependency issues.
Then, my precious long-term romantic relationship fell apart.
As a result, I discovered an (albeit common) byproduct of breakup and betrayal: the loss of friends, business, and company. I wound up so broke. Something I never thought would happen.
In my reality after that severe breakup, love hurts, love is mean, love means nothing.
I sunk into a deeper depression. I even tried to kill myself – and failed.
It was at that moment that I said to myself, "Enough is enough."
I attended workshops and seminars. I studied with brilliant spiritual teachers and explored every spiritual principle and philosophy I could get my hands on.
It wasn't easy but I didn't give up.
With the self-awareness, mindset tools, processes, and transformational techniques I was learning, I was experiencing sparks of self-worth, power, and love I'd never felt before.
My life changed in radical ways.
I was on the road to healing.
---
What Is Love?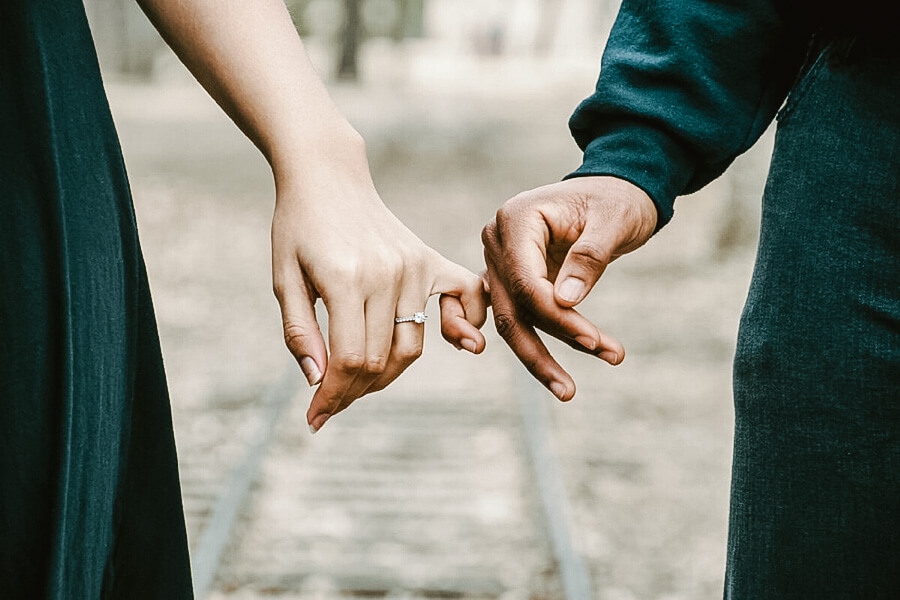 I believe Love is one of the most often used but misunderstood words in human experience.
What love brings to mind for most of us is that first kiss with our high school sweetheart, or meeting our spouse-to-be for the first time. You know, that belief that somewhere out there — our perfect soul mate — is waiting to meet us.
And because it's just a belief, the idea of romantic love is constantly disappointing us.
If we want to blame something, blame Greek mythology.
Hold on. What?
---
The Misunderstanding of Love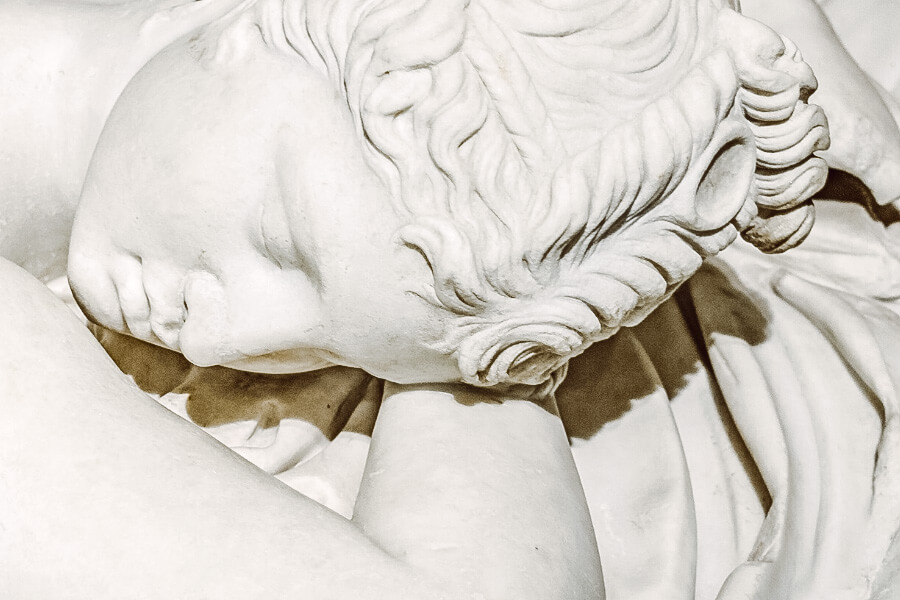 Plato, in the Symposium, related a Greek myth with the perfect lovers that were joined together and sliced in two. Love, then, is the desire of each part to find the missing other.
This myth lingers on in popular culture, love stories, and romantic comedies. It affects our social identity, which for many is formed by stereotypical, scripted portrayals of relationships.
Often, less consciously, we keep on searching for our "missing half" – but divorce rates attest to why this ideal doesn't exist.
So that must not be it. That's not Love.
Of course, I didn't say we should blame anything at all. What I did was just pointing out that searching for our missing half is just a made-up belief and it can be far from the truth.
---
My Searching For Love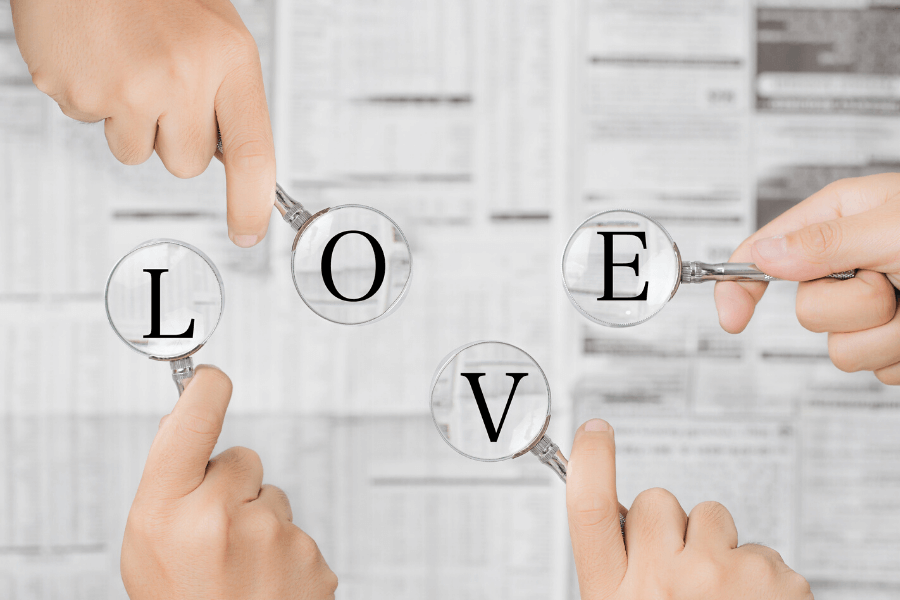 I learned the real meaning of love from Lester Levenson, the man behind The Sedona Method. Sedona Method has helped me survived painful break-ups that got me into depression.
After working with the Sedona Method, I felt a fog lifting from my mind. It was strange like I had been living in a haze for at least a decade. I'm no longer living dramatically.
With that being said, I'm much happier to let life happen, to flow with life, to be a part of life rather than always fighting it.
What I noticed was Sedona Method is really using the energy of love to "correct" things.
Lester shared an important message:
---
---
That statement really got me thinking.
So I dug more about Lester's story.
---
Love From The Perspective Of American Master: Lester Levenson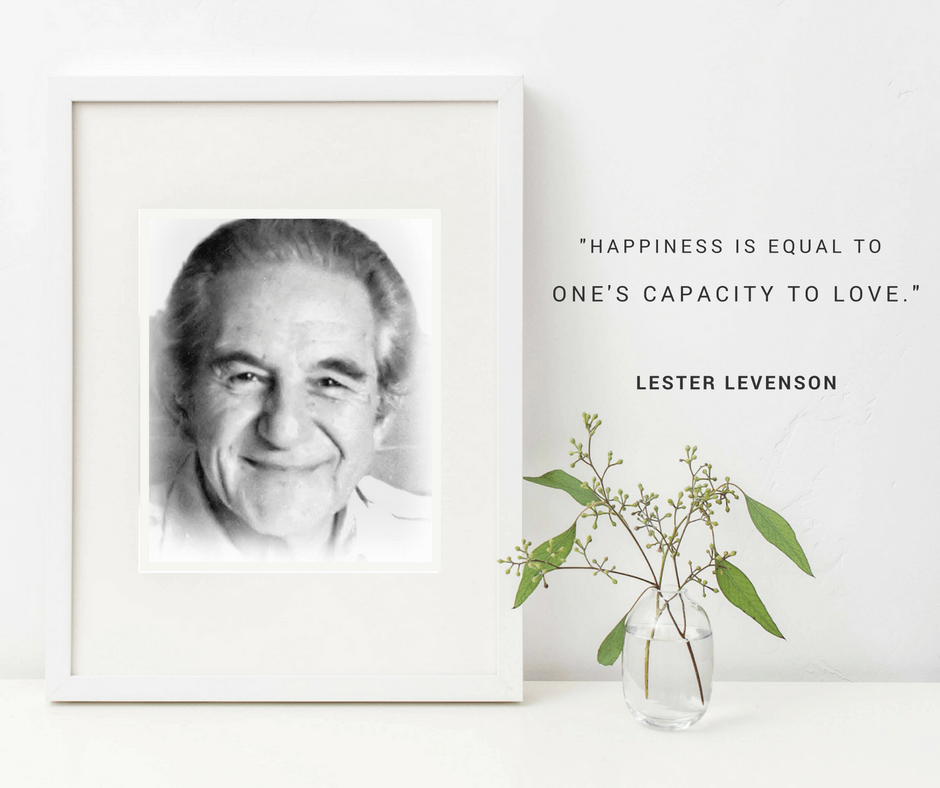 A self-made man, Lester Levenson was not particularly spiritual in his early years. He was a very convinced and ab­solute materialist. The only thing that was real was that which he could feel and touch.
A physicist and engineer, he achieved financial success in the restaurant, lumber, building, oil, and real estate businesses. He lived in New York City, and his life revolved mainly around his relationships with women and his business endeavors, al­though he was also an avid patron of the arts.
However in 1952, having had two heart at­tacks by the age of 42, Lester found himself on the brink of death. Also suffering from chronic jaundice, kidney stones, migraine headaches, and a perforated ulcer, Lester was abandoned by his doctor and sent home to die.
Instead of giving up, he had the determination to heal himself and let go of all his inner limitations.
He said to himself, "Well, I'm still alive. As long as I'm alive, there's hope. As long as I'm alive, maybe I can get out of this. What do I do?"
He suddenly re­alized, "Lester, you were not only not smart, you were dumb! Dumb! Dumb! There's something wrong in your intel­lect. With all your knowledge, you've come to this bottom end! Drop all this knowledge you've so studiously picked up on phi­losophy, psychology, social science, and economics! It is of no avail! Start from scratch. Begin all over again your search for the answers."
And with extreme desperation and intense wanting out — not wanting to die — he began to question, "What am I? What is this world? What is my relationship to it? What do I want from it?"
"Happiness."
"'Well, what is happiness?"
"Being loved."
"But I am loved. I know several very desirable girls with beauty, charm, and intellect who want me. And I have the esteem of my friends. Yet, I'm miserable!"
He sensed that the closest thing related to happiness was love.
So he began reviewing and reliving my past love affairs, looking at the points where the little happiness that he had were.
He began to pull up and dissect all his high moments of loving.
Suddenly, he got an inkling that it was when he was loving that he had the highest feeling!
---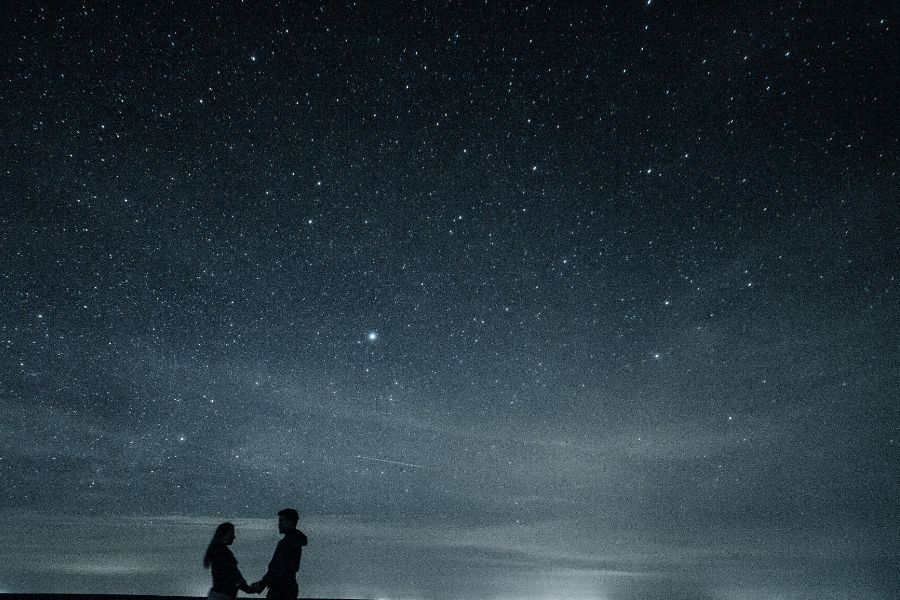 "I remembered one evening, a beautiful balmy evening, in the mountains when I was camping with Virginia. We were both lying on the grass, both looking up at the sky, and I had my arm around her. The nirvana, the perfection of the height of happi­ness was right there. I was feeling how great is love for Virginia! How wonderful is knowing all this nature! How perfect a set­ting!"
"Then I saw that it was my loving her that was the cause of this happiness! Not the beauty of the setting, or being with Virginia."
Days of further cogitation gradually revealed to him that this was correct!
"I was happier when I loved her than I was when I got that momentary ego-satisfaction when she loved me."
"I concluded that my happiness equated to my loving! If I could increase my loving, then I could increase my happiness!"
That started him on weeks and weeks of reviewing his past love affairs.
He dug up from the past, incident after incident when he thought he was loving, and he discovered that he was being nice to his girlfriends, trying to get them to love him and that that was selfish. That was not really love.
"That was just wanting my ego bolstered!"
He kept reviewing incidents from the past, and where he saw that he was not loving, he would change that feeling to loving that per­son.
"Instead of wanting them to do something for me, I would change it to my wanting to do something for them. I kept this up until I couldn't find any more incidents to work on."
"This insight on love, seeing that happiness was determined by my capacity to love, was a tremendous insight. It began to free me, and any bit of freedom when you're plagued feels so good."
---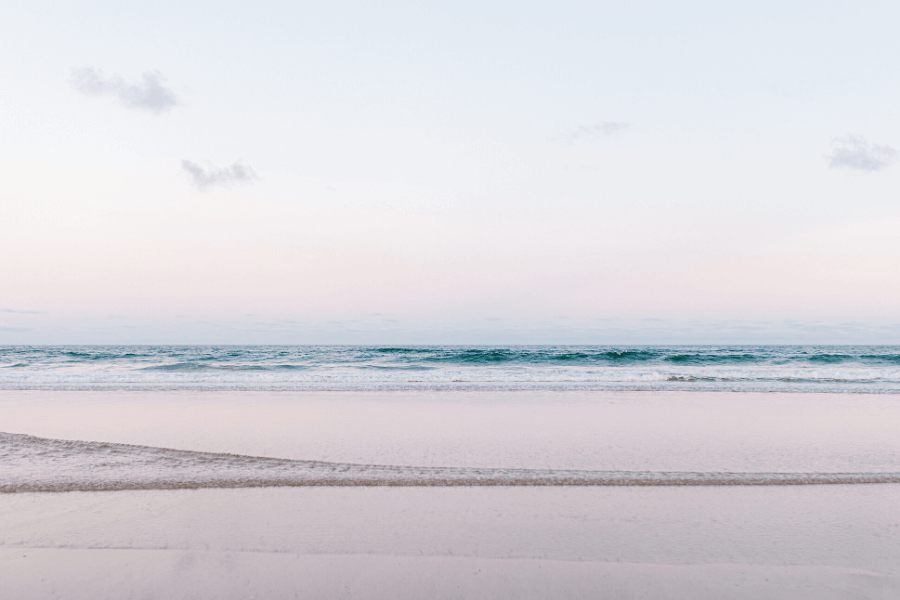 The new happiness he was experiencing was so great. He was experiencing a joy that he had never known existed.
"I had never dreamed happiness could be so great."
He determined, "If this is so great, I'm not going to let go of it until I carry it all the way! I had no idea how joyous a person could be."
He began digging further on how to extend this joy. He began further changing his attitudes on love.
"I would imagine the girl I wanted most marrying one of my friends, or the boy I would want her to marry least, and then enjoy their enjoying each other. To me, this was the extreme in loving, and if I could achieve it, it would give me more of this wonderful thing that I was experiencing. And so I worked on it. I took a particular fellow, Burl, and a particular girl, and I wouldn't let go until I could really feel the joy of their enjoying each other. Then I knew I had it — or almost had it."
"I would go higher and higher and higher and until I realized there was no limit to happiness!"
He saw that the only limitations he had were the ones that he accepted.
"Then, my view was just the opposite of what it had been months previously, that the real solid thing was not the physical world, was not my mind, but something, which was much greater. The very essence, the very Beingness of me was the real­ity. It had no limits, it was eternal and all the things that I saw before were the least of me, rather than the all of me. The all of me was my Beingness."
"This caused me to identify with every being, every person and even every item in this universe. Then, you are finished for­ever with separation and all the hellishness that's caused only by separation. Then, you can no more be fooled by the apparent limitations of the world. You see them as a dream, as an appearance, because you know that your very own Beingness has no limits. In reality, the only thing that is, is Beingness. That is the real, changeless substance behind everything."
After being abandoned by his doctor and sent home to die, Lester Levenson ended up living until 1994.
---
An Insight of Love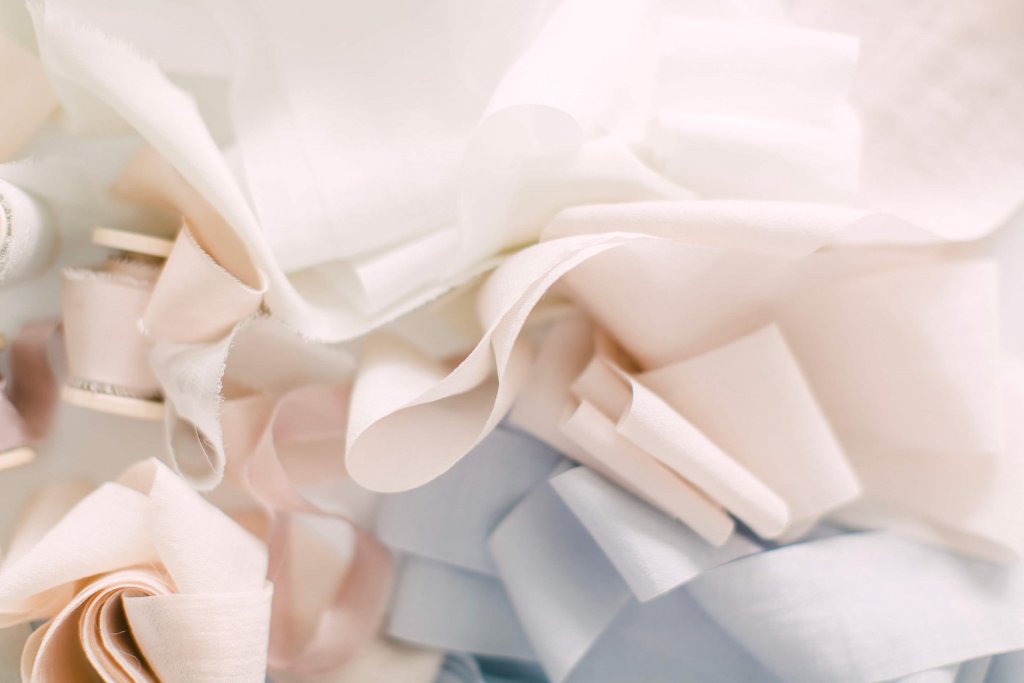 When we get in tune, our capacity to love is so extreme that we love everyone with an extreme intensity which makes living the most delightful it could ever be.
Lester Levenson got to be all-loving by letting go of his non-loving feelings.
He completely healed his damaged heart after a near-fatal heart attack. According to medical doctors, once a heart has been damaged by a heart attack, it will never return to its healthier pre-heart attack state. But Lester completely healed his body with LOVE – and went on to live for another 42-years.
You can read his story here.
In fact, Lester would frequently say:
---
---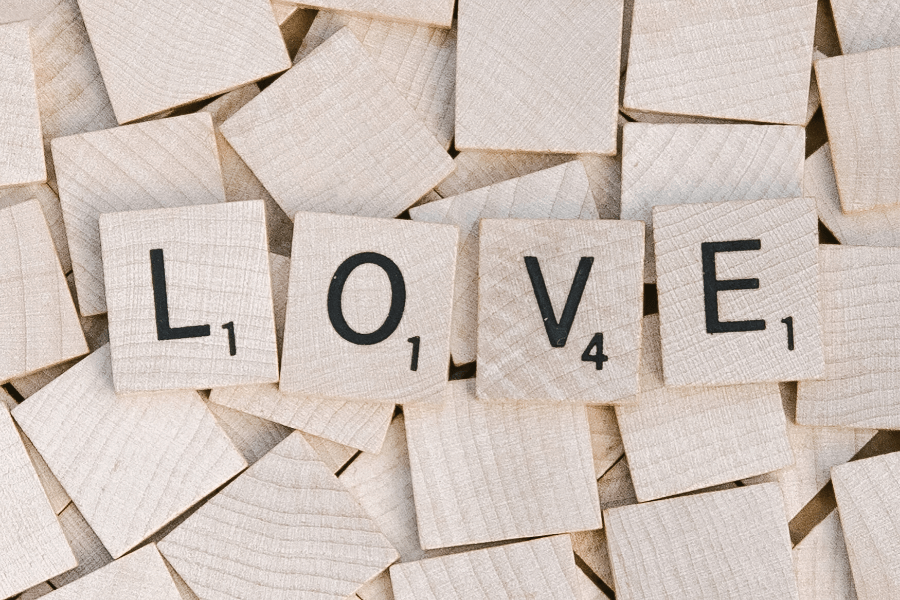 Love definitely heals sick bodies. It was my experience too.
---
---
Love is when we have this knowingness that "I AM YOU."
Is it hard? Not really — if we really understand what love is.
We humans have a hard time loving people because we fear rejection. We put up walls around ourselves to protect us from any more hurt and to buffer the pain we are sure is to come. We want Love instead of feeling safe to give Love.
Lester said, "Wanting equates to not having."
So when we want Love, we create the opposite, or rejection.
I learned from Lester that if I became totally loving, all my goals would just drop in by a mere effortless thought. If we would Love all the time, we would achieve a very successful and happy life.
Why? Because Love is such a high state, and we are in tune with the Whole Universe, which is ALL LOVING.
If you remember a time you were truly happy, you were most likely feeling very loving. Maybe you were helping in a selfless way, or maybe giving a gift to someone you really wanted to make happy. You might have been teaching a child to learn a new skill the first time or enjoying a video game with him.
So, what keeps us from doing this? Because we're holding on to non-Love feelings that we think will protect us, but in fact cause us trouble.
The very fear of rejection causes us to be rejected.
Anger at someone for something said causes us to create the same thing over again with someone else!
One thing I notice when I worked with The Sedona Method, I'm always in such a high state and all loving, and it automatically brings up all the non-love feelings that are ready to be released.
Yes, Love vacuum cleans all the apathy, grief, fear, lust, anger, and pride that are still inside of this body-mind.
If you want to learn how to release your unwanted emotions and be the Love that you are, grab this free guided audio I made for you. I'll show you how.
---
Love Is The Answer
Now you know the reason why love is the most positive and most powerful energy in the universe.
It took me a while to experience what it meant — and even as I write this, more miracle is unfolding.
If you want to experience the answer from Love, try these exercises.
When someone does something to bother you, see if you can release the non-love feeling and love them anyway. You will find yourself lighter and happier and freer.
Do you not like Maths? Try to love the subject. Easier now? I bet.
Love the people around you. Connections and bondings are very important to survive in this world.
Complaining about the dish your mom cooked for you today? Be thankful, and try to love it. Some people don't get to have food and some don't have mothers to cook for them.
Love Yourself! That's exactly what would make you a better person.
---
So if you are asking, "Is love the answer to everything?", I would say yes.
Because, not every "love" has to be romantic.
In fact, Love is more than that. Love is the most powerful force in the universe.
We miss the love that is always here because we are looking for it where it isn't. Yet if you just look with a clear heart and mind you will discover love is shining in plain view in every part of your life and hiding even in the darkest corners.
If you allow yourself to pay attention to yourself and the people, places, and things around you, you will be able to glimpse the love that is right here right now.
As you acknowledge the love that is with you now, your experience of it will expand and will fill your heart with joy.
Love is encouragement, loving, and unconditional.
---
Yay, Another Freebie!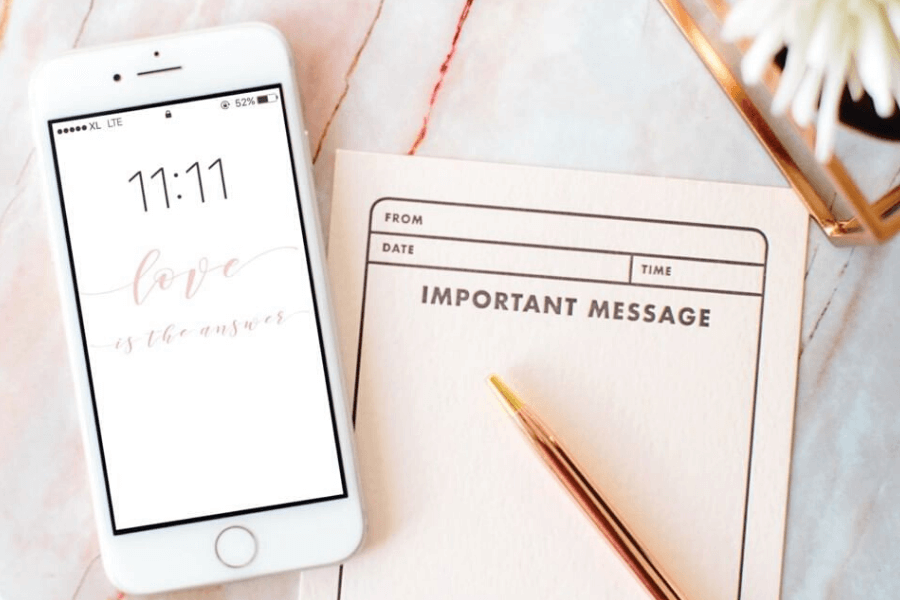 Sooo… It's Friday, and I'm in the mood to create something lovely for all of you.
I've updated the library so you can have some of these new wallpapers to support you moving forward!
---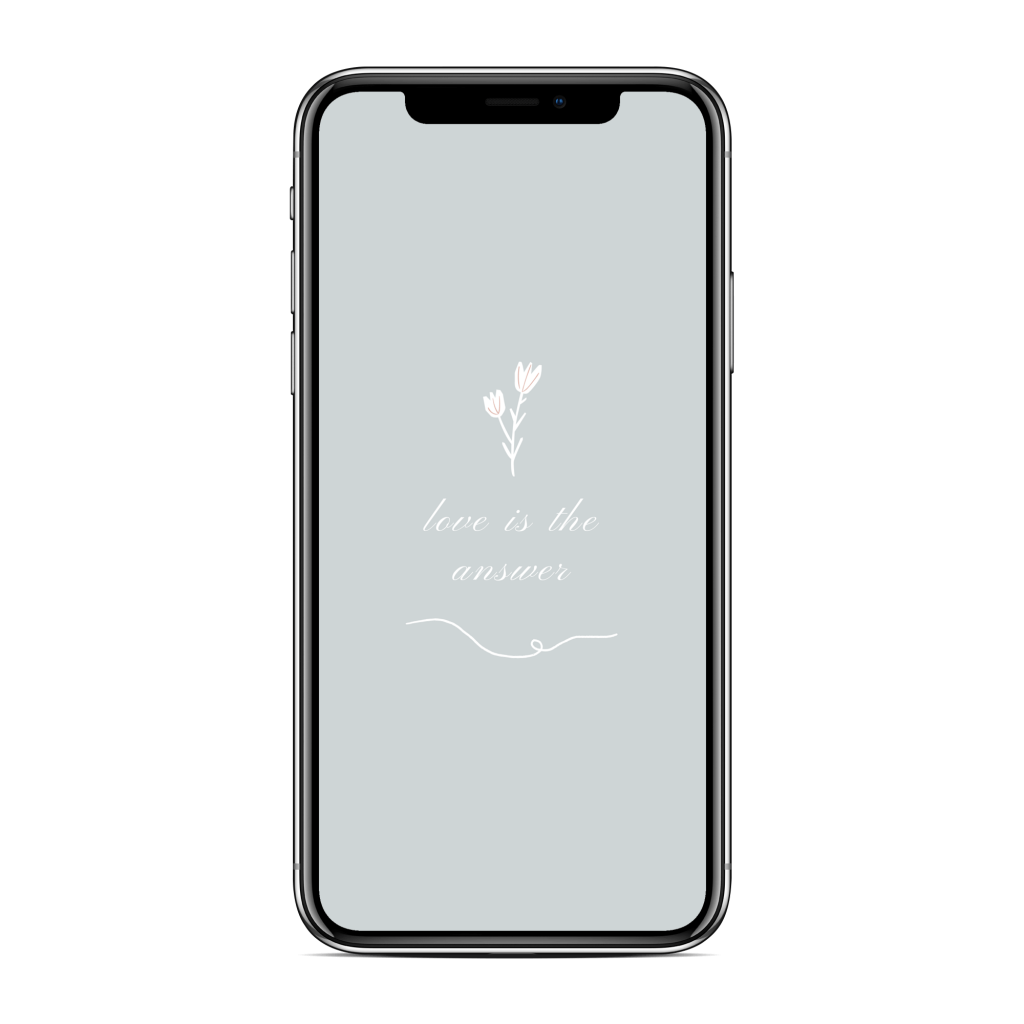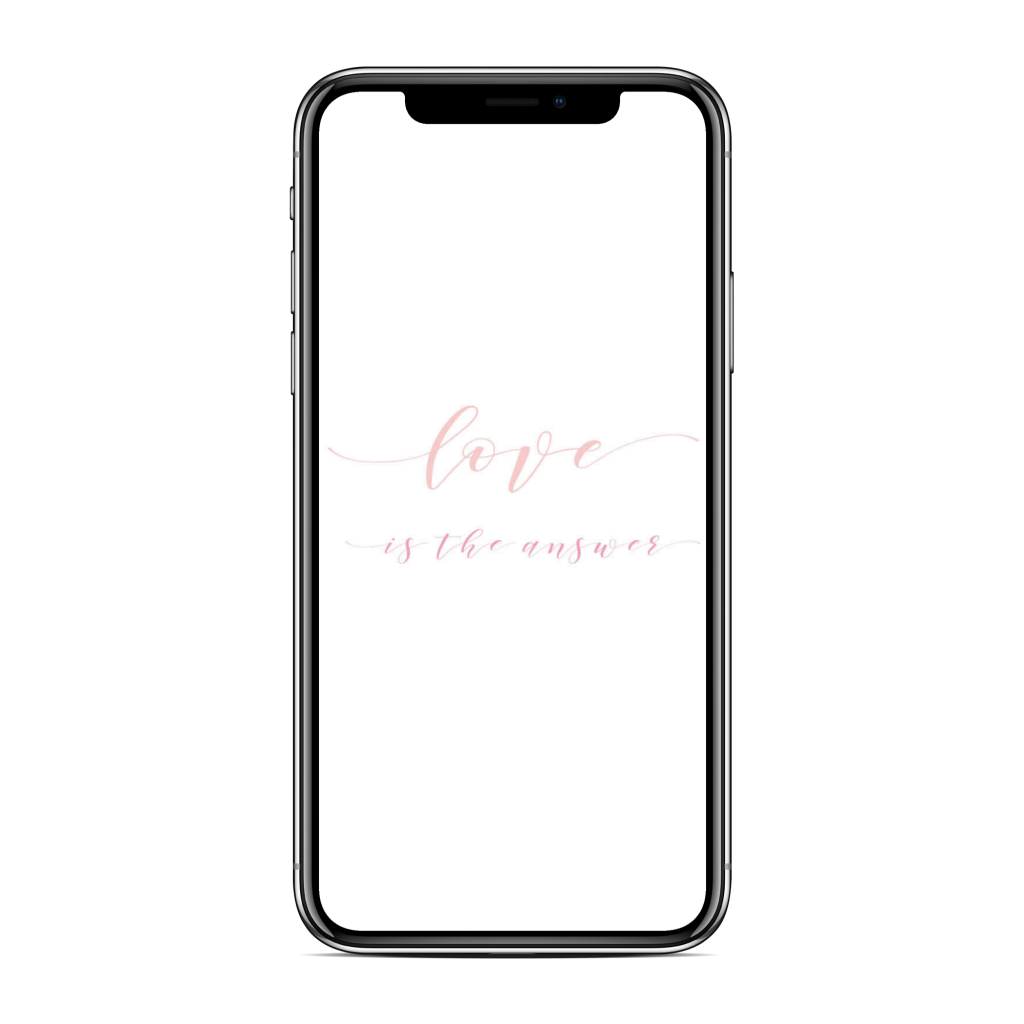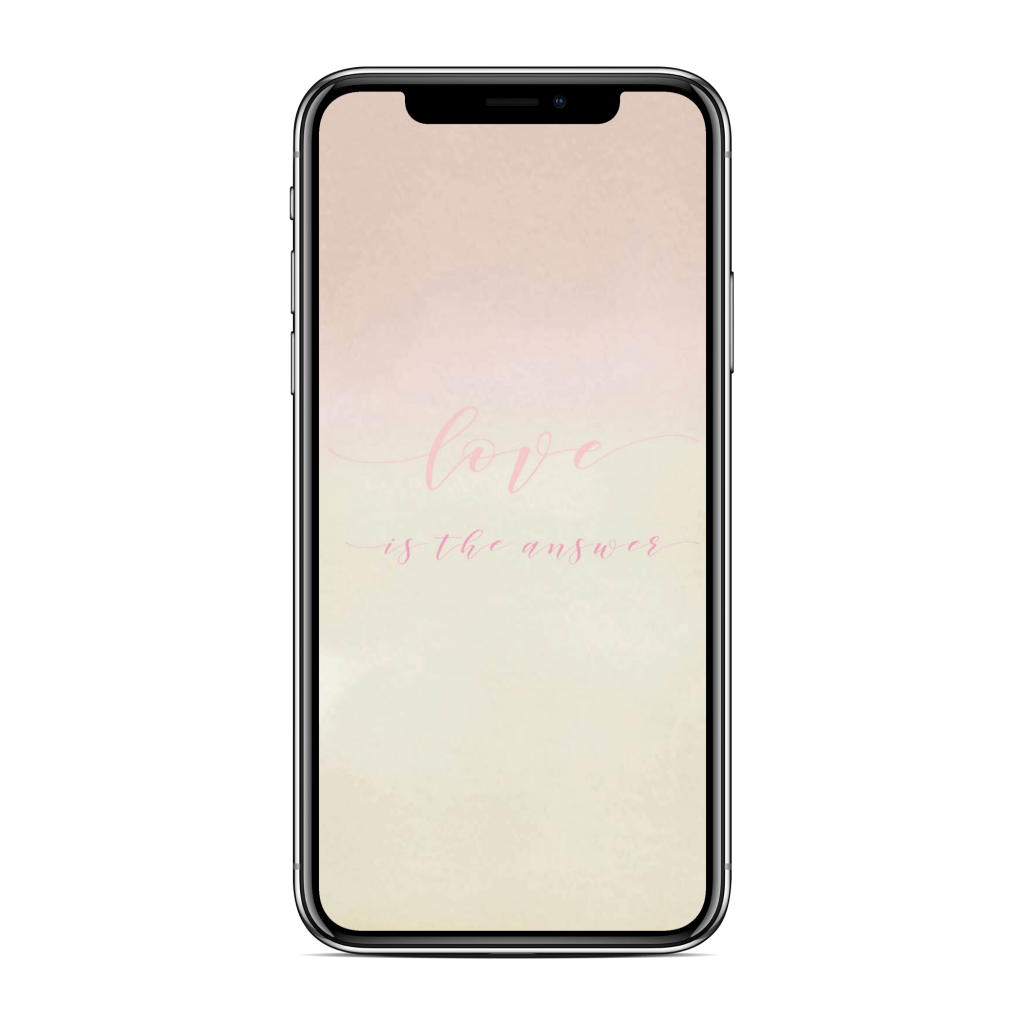 ---
With the world situation in this moment, we can certainly use this reminder from day to day, so what an awesome thing to have right on your phone!
Because, yes! Love, patience and kindness are answer to everything in this world.
Claim your download in the library!
---
Now you.
What do you think about Love? Tell me in the comment and share your insight and experience with love.
---
SAVE THIS!
Did you find this post useful, inspiring? Save this pin to your board on Pinterest. That way, you'll always have this info on hand!