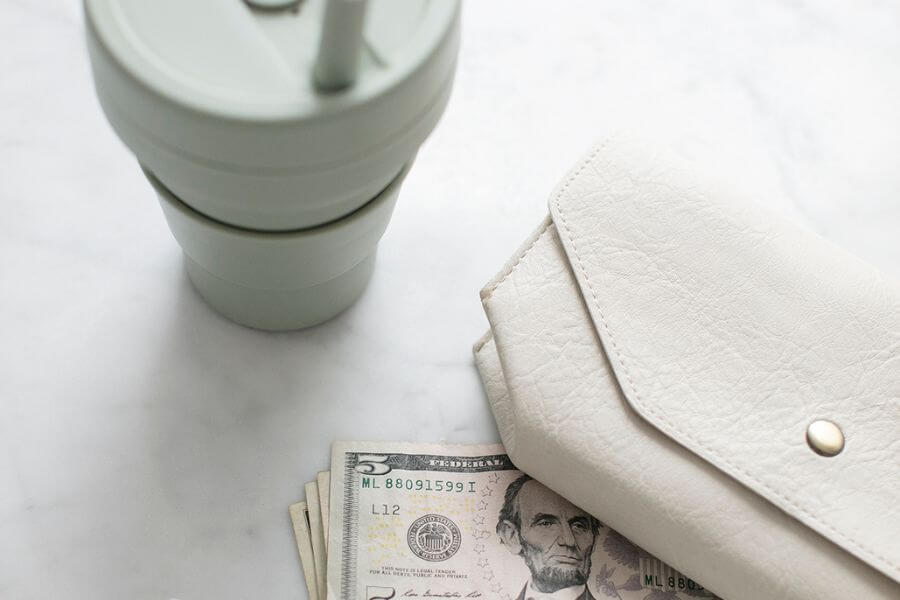 Last Updated on July 10, 2023 by Ade Aprilia
This post may contain affiliate links. If you make a purchase, I'll receive a commission. Disclosure
---
Financial struggles are ever present in today's uncertain global economy. Over 52% of adults agree that money issues negatively affect their mental health at least occasionally. Admittedly, overcoming financial constraints can be challenging, especially if you don't know what to do. Worrying only worsens the situation, but having a proper recovery plan can help ease your burden.
Here is how to manage financial stress during difficult times.
---
---
READY TO LET GO OF YOUR FINANCIAL STRESS?
Check out my free guided audio to get started on how to release emotions painlessly on the spot!

---
---
1. Identify the cause of your financial difficulties
Understanding the source of your financial stress is essential to solving the issue. Maybe you are jobless, experiencing a high level of debt, unable to pay your bills, or worried about a lack of money for emergency expenses. It helps to identify your stressors and brainstorm various solutions.
---
2. Avoid unnecessary expenses
It's also important to review your spending and cut avoidable expenses. You may save money at the grocery store by buying inexpensive products. Taking this measure will reduce your financial problems. Financial advisors recommend allocating some money to cover your daily living expenses for the next 3 to 6 months. While this idea may feel unrealistic, starting with small amounts can help you reach your long-term goals.
---
3. Talk to an expert financial advisor
You don't have to hide your difficulties in times of financial hardship. Experienced financial advisors can help ease your burden if you consult them for counseling. For example, they can give you professional tips on how to set your goals, save money, and decrease your debt. Developing a long-term relationship with your financial expert would make it easier to track your progress with time. Therefore, feeling calm and working with your advisor to achieve your financial goals is important.
---
4. Prioritize general stress management
Admittedly, financial difficulties can increase your stress levels. However, this can compromise your health. Therefore, ensure you live a low-stress life by eating healthy, sleeping well, and practicing mindfulness. Discussing your problems with people you trust for support is also important for stress relief. For example, you may reach out to your spiritual leader and share your troubles with them. They can help you pray for protection and divine intervention. 
---
5. Look for new ways to make more money
As you try to reduce your expenses, ensure your tight budget won't cause additional stress. With consumer goods prices changing rapidly, it would help if you searched for new strategies to make extra income. For instance, discuss your readiness to work overtime with your employer or ask for a pay rise. Given the rising inflation, your boss may be willing to increase your salary. Another way to earn money is by selling your surplus or unwanted materials, including your old furniture, clothing, car, and many more.
---
6. Try to save money during trying times
Understandably, it isn't easy to save money when you are going through financial challenges. According to Bankrate, about 74% of people say inflation, higher interest rates, and changes in the employment market are huge factors causing them to save less. Nevertheless, designing a savings plan and creating an emergency fund will give you full control of your financial future, helping relieve stress. You can look for banks with the right high-yield savings account, so keep this in mind.
---
7. Release your limiting beliefs about money
Limiting beliefs about money are REALLY common in our society and these are the reason why so many people are not as successful as they want to be.
These limiting beliefs cause you to self-sabotage, play small, feel insecure, have a negative mindset, and be careless about your success and happiness.
And whatever you hold in mind, it shapes your reality.
If you're ready to break the habit of being a broke person and start living the life you really want for yourself, you can book a releasing session with me here.
---
Now you.
How do you manage financial stress?
Let me know your take on this in the comment below.
---
SAVE THIS PIN!
Did you find this post useful, inspiring? Save THIS PIN to your board on Pinterest!