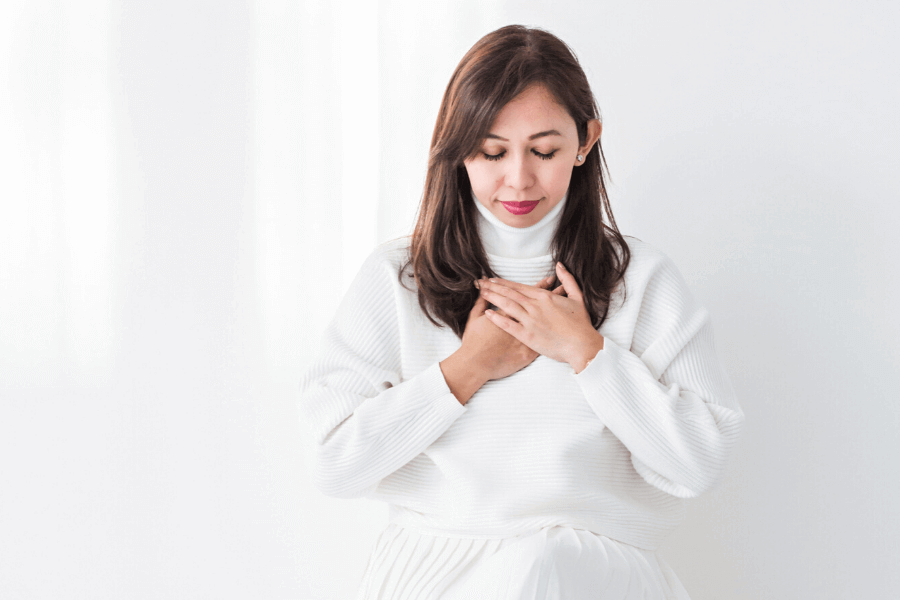 Last Updated on June 16, 2020 by Ade Aprilia
Why I collect inspirational letting go quotes to help you moving forward?
Because one of the questions I get the most (for real) is:
"Why is letting go incredibly difficult?"
You might also think:
How come letting go is never been easy for me?
Isn't the idea of letting go sounds defeated?
If you're reading this and your heart is aching. . .
. . .I want you to know you're not the only one.
I struggled with this one for a long time.
Letting go was one of the hardest things to do. Whether it's a relationship, a friend, a change in life circumstance, a good book, my ego (ha!), even a job and my perfectionism around it.
I couldn't let go of attachments when "I don't really want to."
Most of us are conditioned to believe that if you let go, if you surrender. . .
. . .you will either be a victim of circumstances. . .
. . .and not assertive in your own being. . .
. . .or you will be viewed as being lazy, lacking in willpower, and un-motivated.
Definitely not me!
---
---
ARE YOU HAVING A HARD TIME LETTING GO?
Check out my free guided audio to get started on how to release emotions painlessly on the spot!

---
Letting Go Is Just A Decision
I changed my attitude a couple of years ago when I realized something about letting go process.
I'm about to shove a stick of dynamite into that big ol' excuse and light it. RUN!
The truth is, letting go is just a decision. That's it. A decision.
(Cut to me walking away calmly, with a small mushroom cloud exploding behind me.)
To truly let go of something, we first need to have the willingness to do so.
If we want to live a happy and fulfilling life, choose to let go.
I finally discovered that I let go way more easily when I make a choice to take my power back.
The pressure's off.
It's just a decision.
If the mind makes up a story, I ask myself a question:
"Would I rather hold on to this feeling, or would I rather be free?"
The answer is obvious.
As a result, my life has never been this easier.
---
Why Is It Hard To Let Go?
The desperate attempt to hold on to the things that were familiar to us limits our capability to experience happiness and joy in the present moment.
Guess what, life is all about continuous change.
Ramana Maharshi says:
---
---
This means to us that no matter how hard we try to keep things as they are, we will sooner or later be confronted with relentless changes, whether we like it or not.
However, as soon as we cease our attempts to own and control the environment we are living in, we open up ourselves to new possibilities.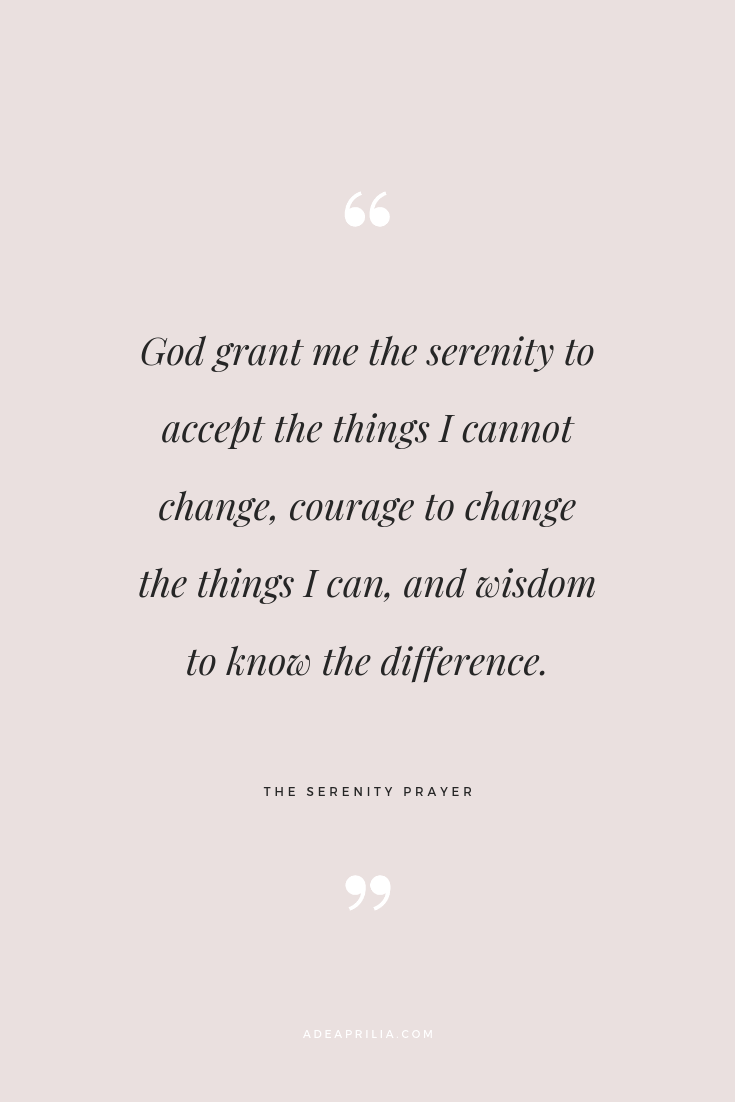 ---
Don't take your mind too seriously. It tells you you're going to get from letting go of things what you already have from holding on to them. Let go of wanting to be controlled by the mind. Just allow them to leave.
Use the analogy of the clouds and the sky.
You are not the cloud, so you're definitely not the thoughts and emotions.
You are the sky—always limitless, unaffected, and spacious even when obscured by clouds that pass through it.
Every moment is a new opportunity to let go and be free.
And that's where I start. I choose to be free and I let go.
---
How To Move Forward
In order to make the process a little easier, I've collected 50 inspirational letting go quotes to help you move forward.
I hope these quotes will leave you inspired to be your authentic strong self and discover the new opportunities that come with changes!
And if you're ready to create a life that you love, here are the next steps I recommend:
Grab The Moving From Pain to Peace Audio Guide which will give you the exercises you need to let go of issues packed with emotional complexity. . .
. . .and create a solid foundation to change your life.
(yes, it's for free!)
---
---
50 Inspirational Letting Go Quotes To Help You Moving Forward
---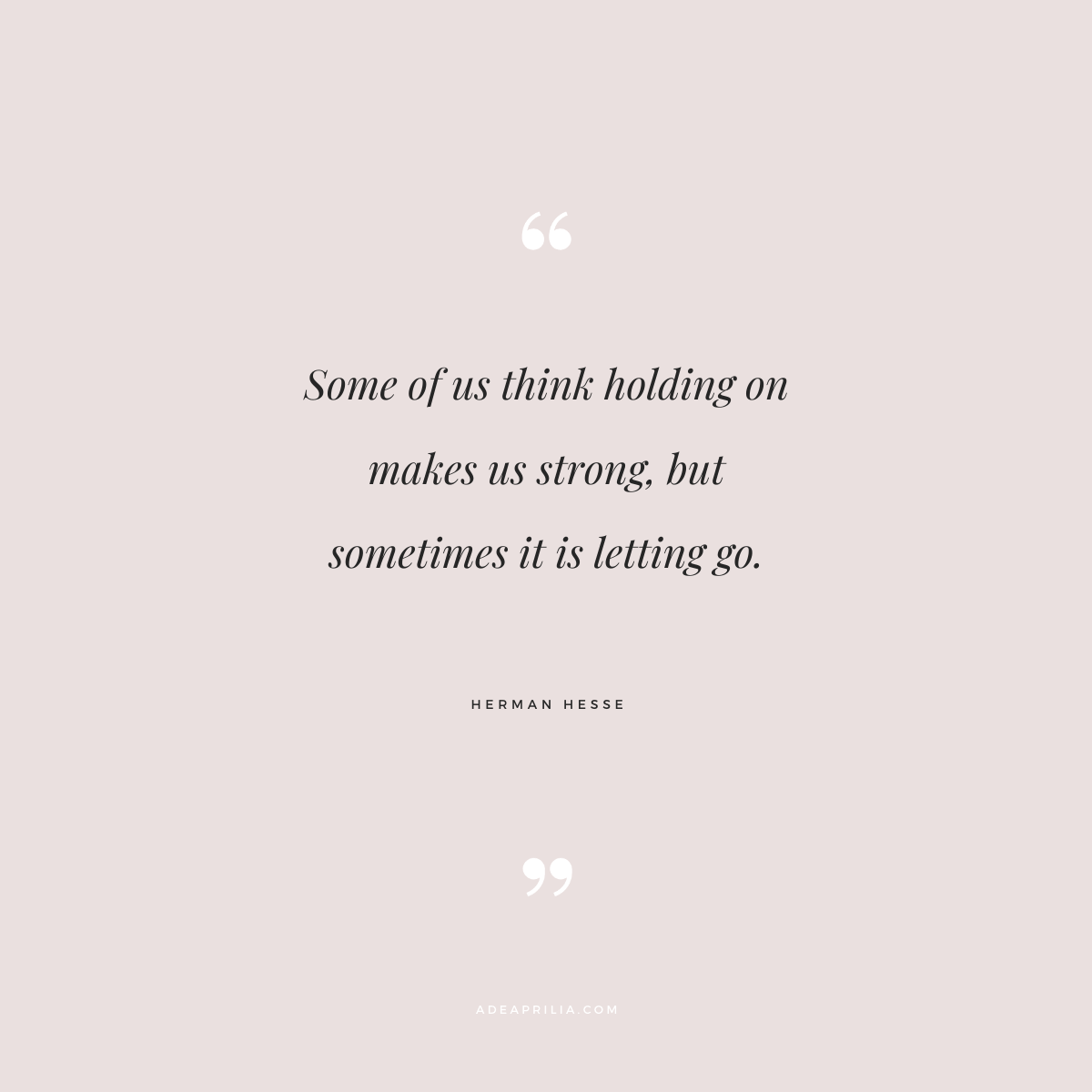 1/ "Some of us think holding on makes us strong, but sometimes it is letting go." — Herman Hesse
---
---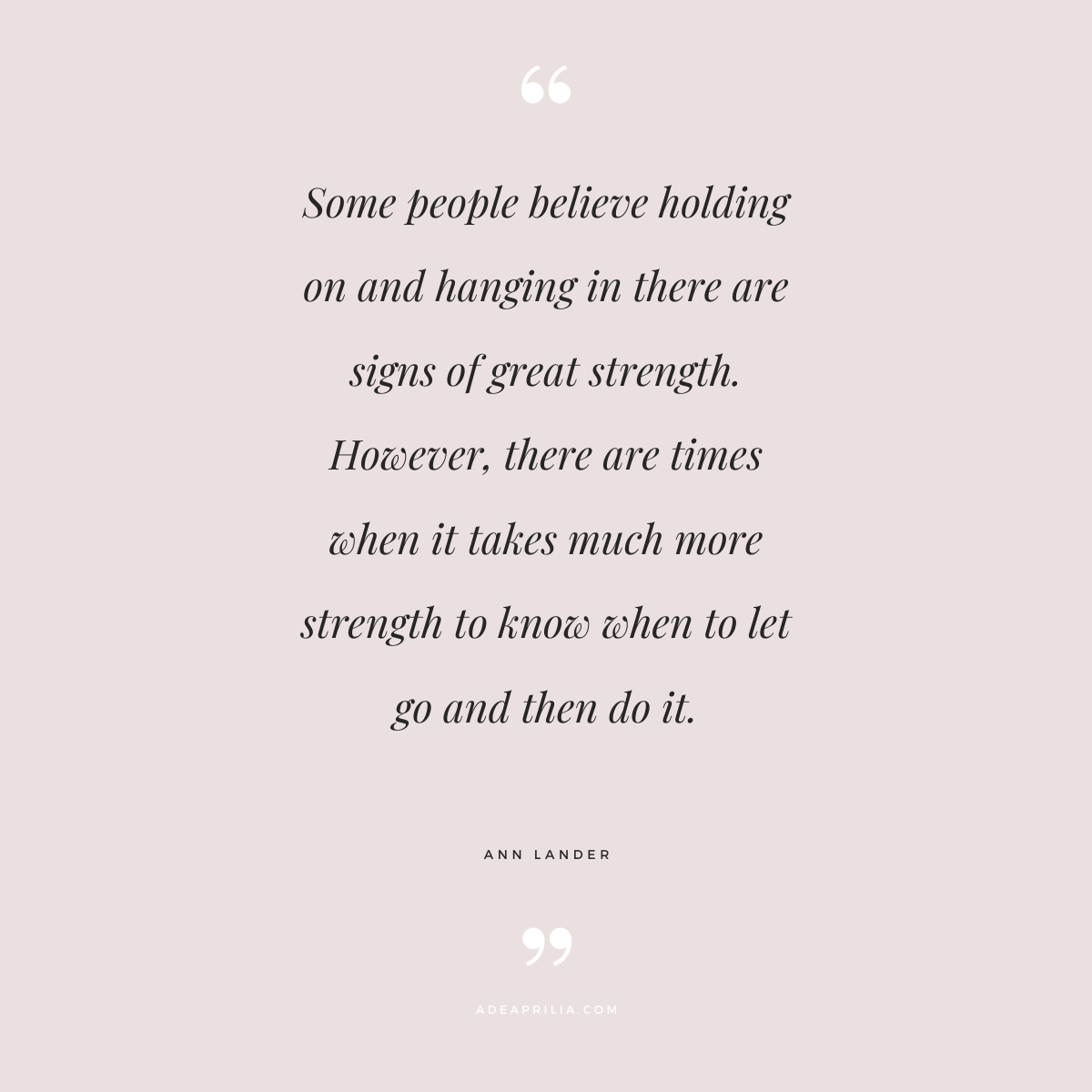 2/ "Some people believe holding on and hanging in there are signs of great strength. However, there are times when it takes much more strength to know when to let go and then do it." — Ann Lander
---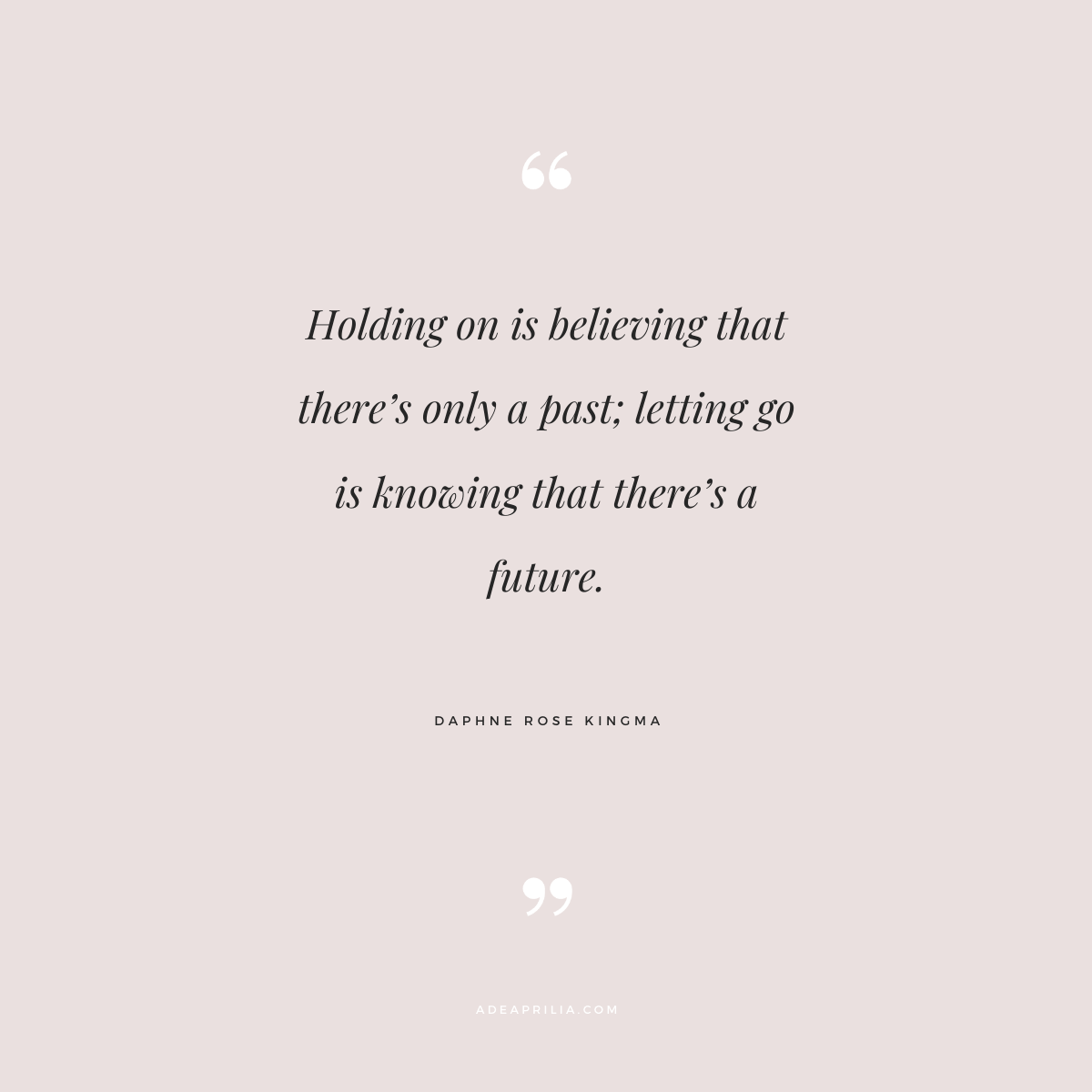 3/ "Holding on is believing that there's only a past; letting go is knowing that there's a future." — Daphne Rose Kingma
---
---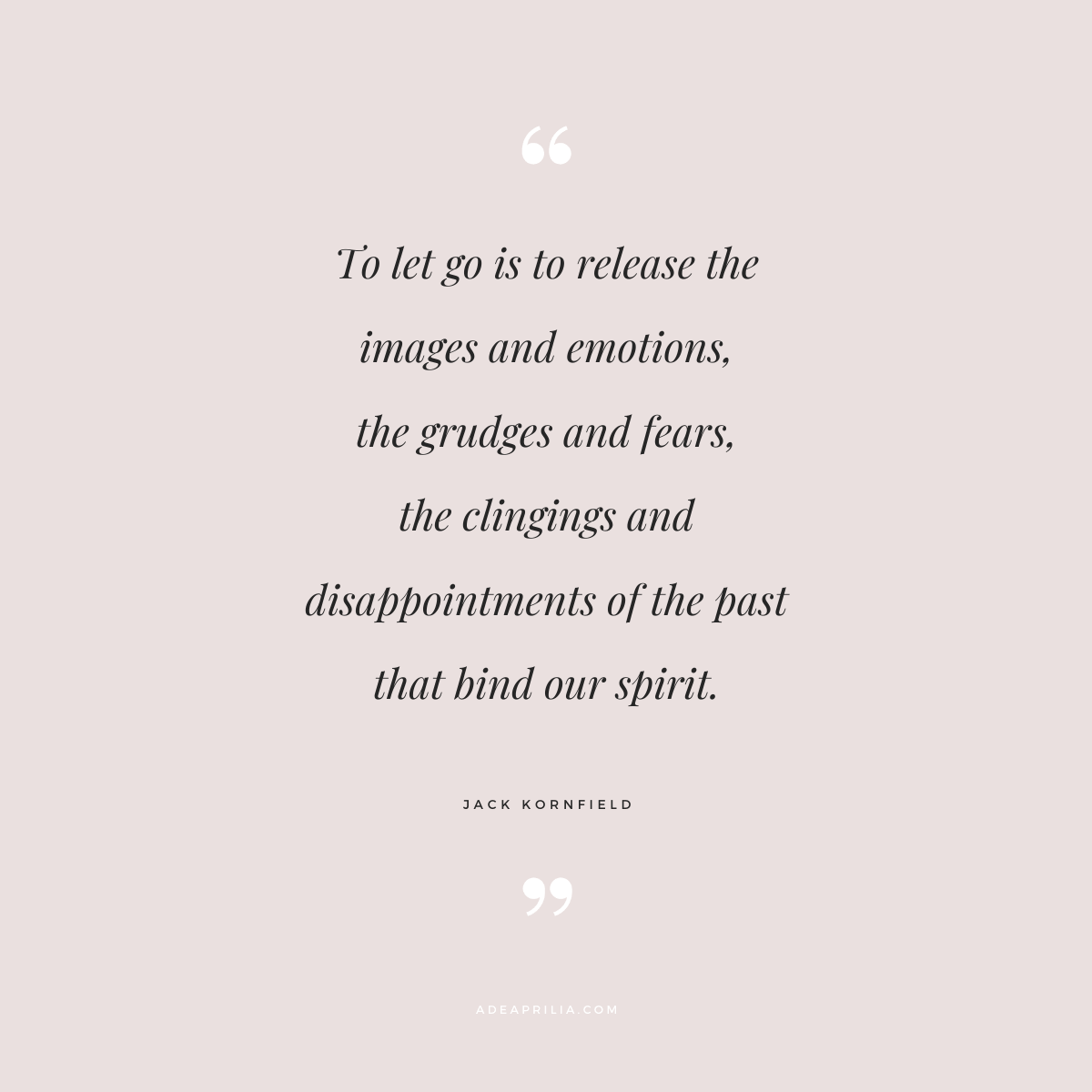 4/ "To let go is to release the images and emotions, the grudges and fears, the clingings and disappointments of the past that bind our spirit." — Jack Kornfield
---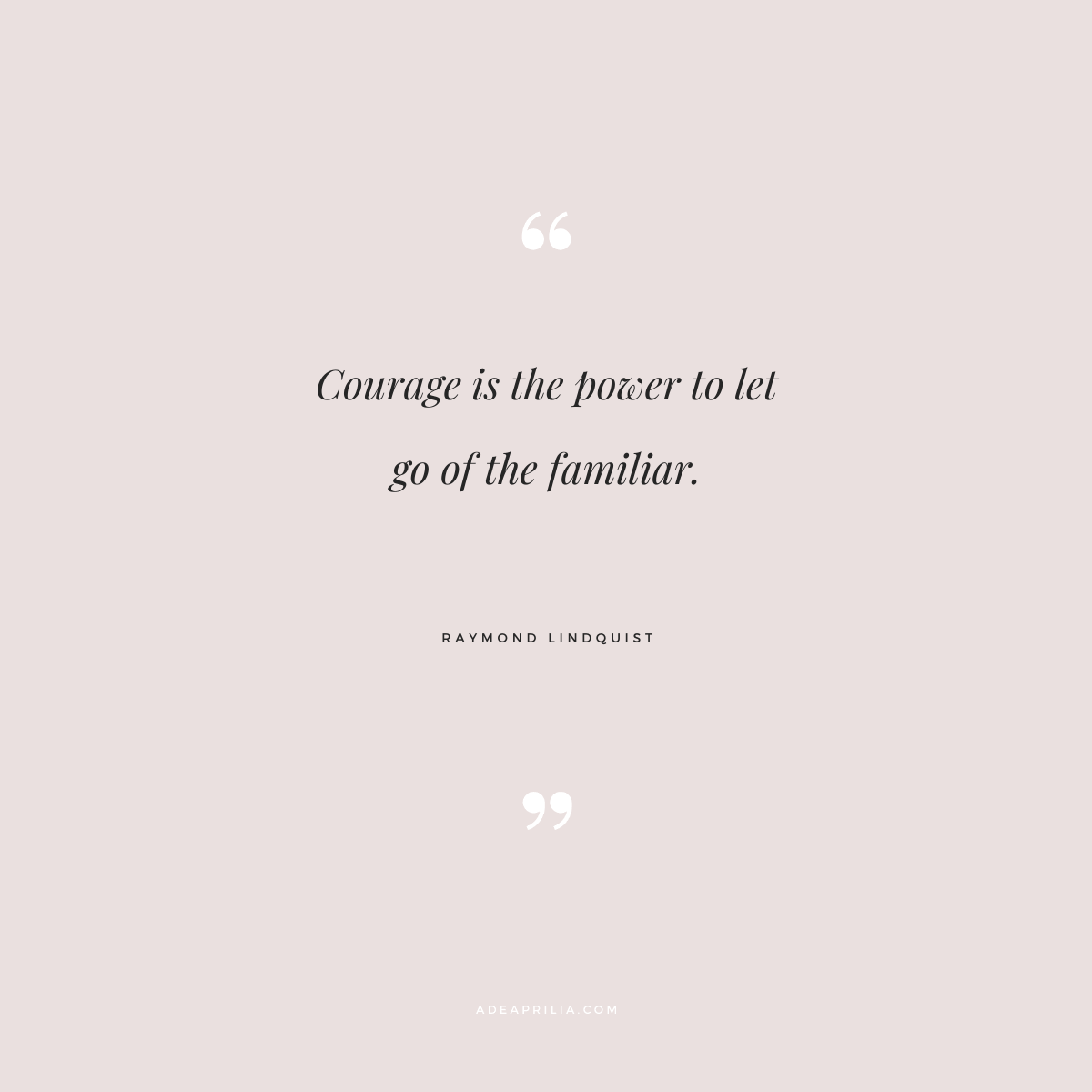 5/ "Courage is the power to let go of the familiar." — Raymond Lindquist
---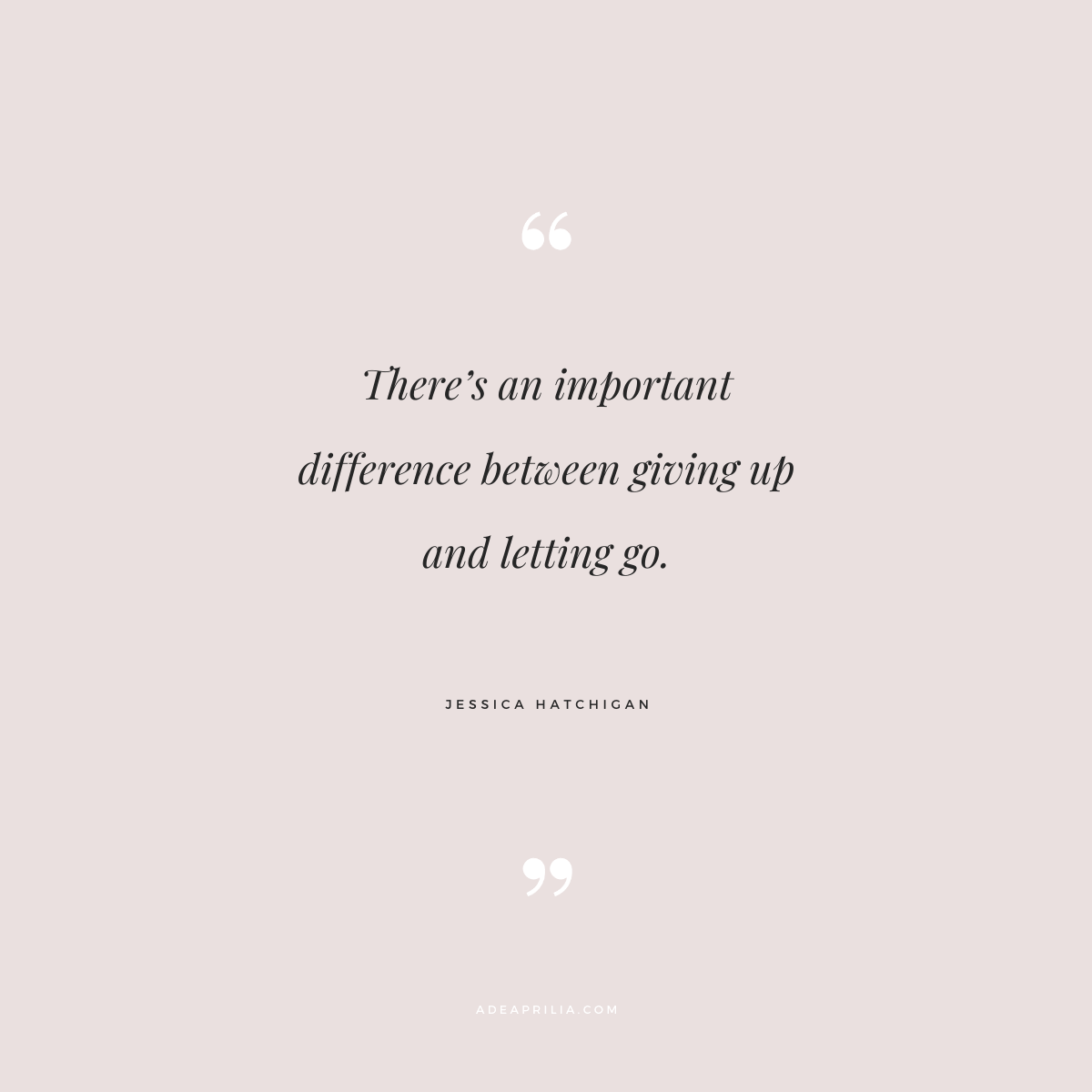 6/ "There's an important difference between giving up and letting go." — Jessica Hatchigan
---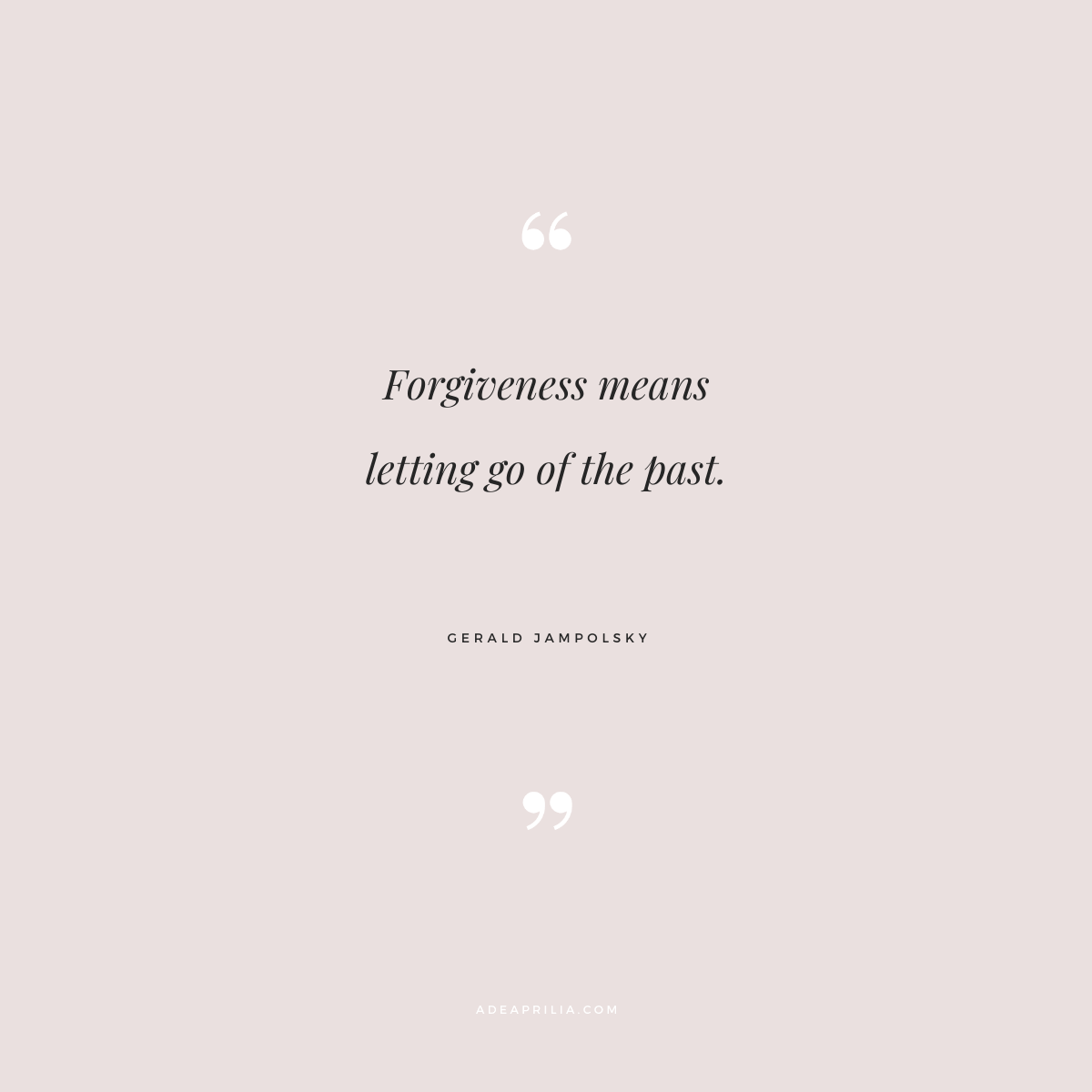 7/ "Forgiveness means letting go of the past." — Gerald Jampolsky
---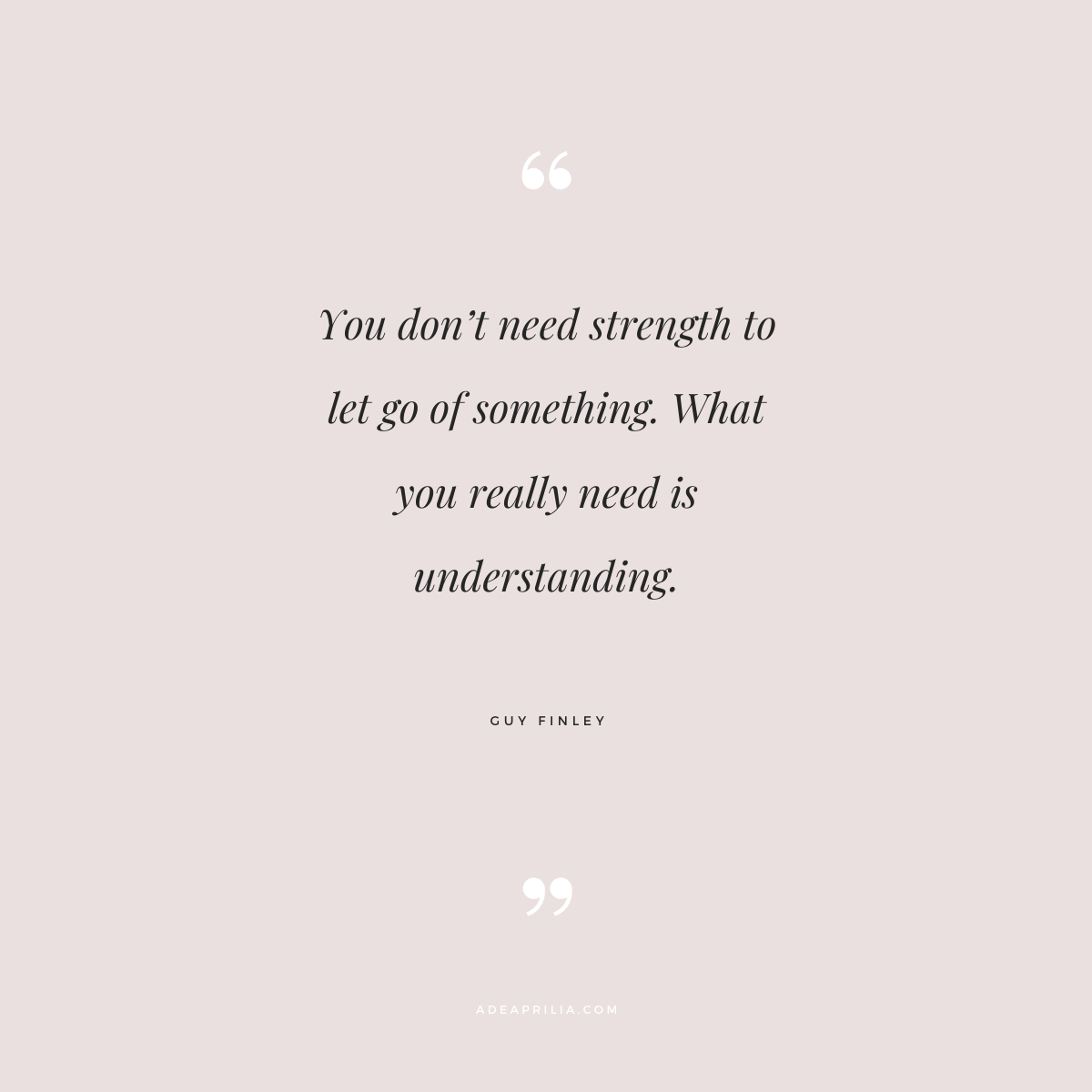 8/ "You don't need strength to let go of something. What you really need is understanding." — Guy Finley
---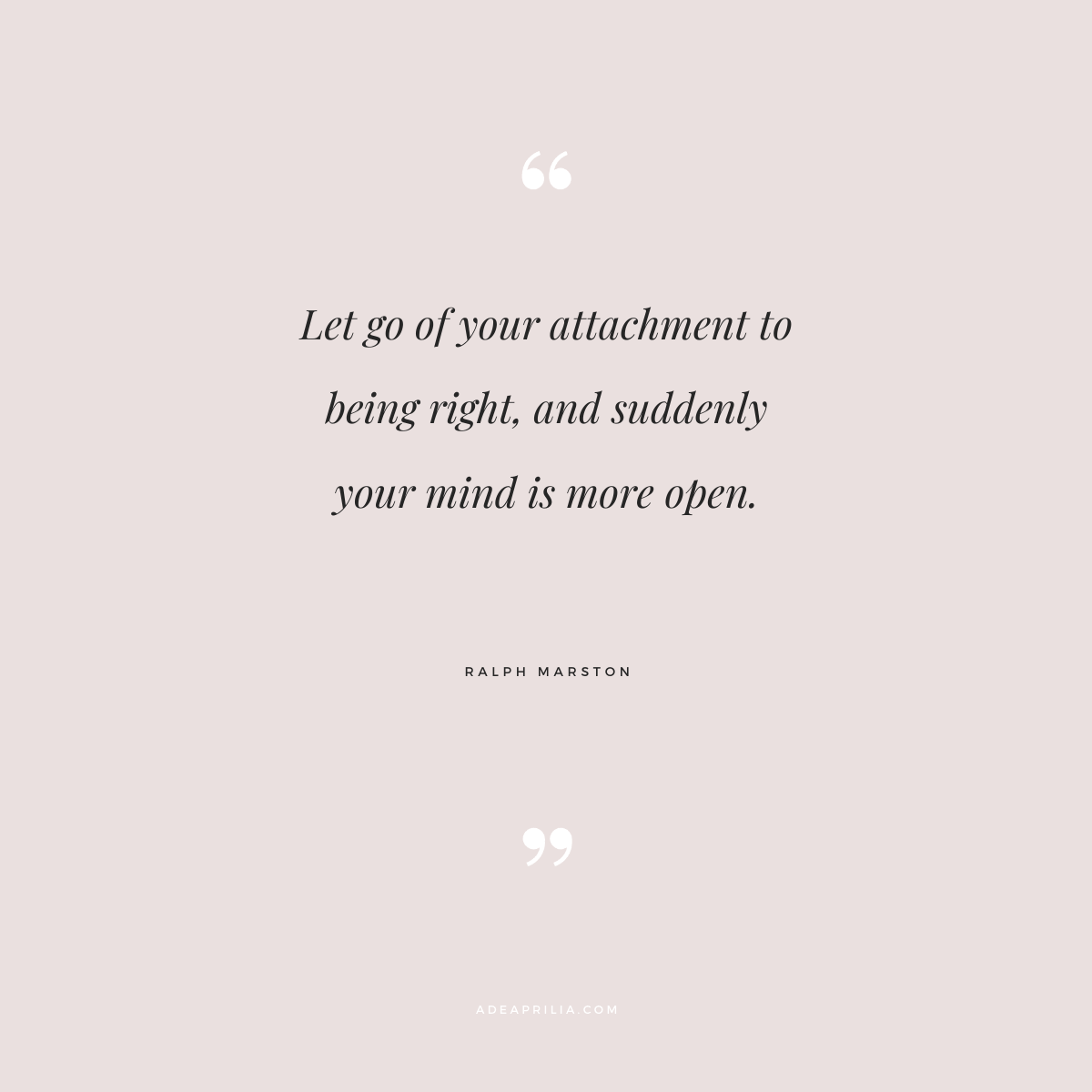 9/ "Let go of your attachment to being right, and suddenly your mind is more open." — Ralph Marston
---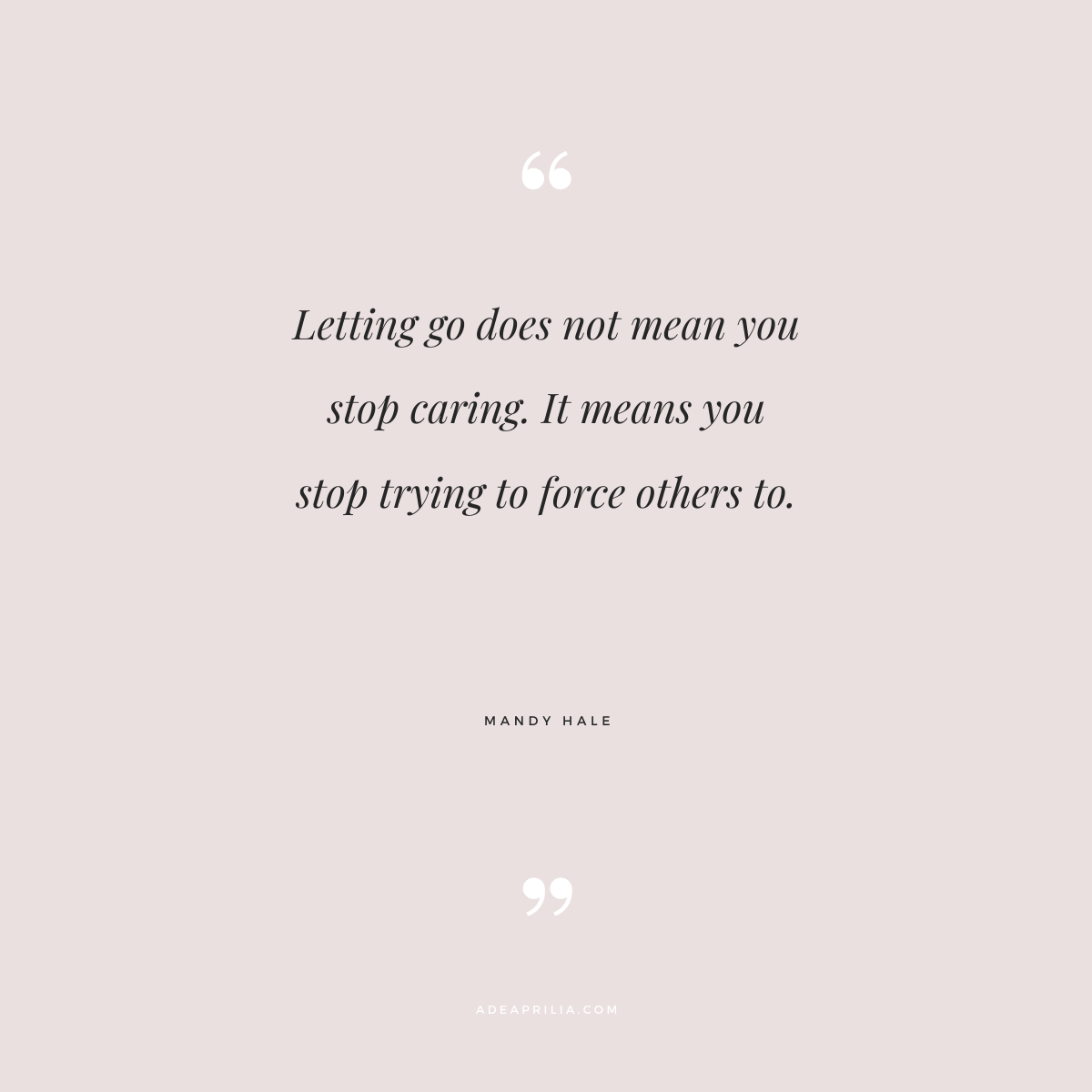 10/ "Letting go does not mean you stop caring. It means you stop trying to force others to." — Mandy Hale
---
---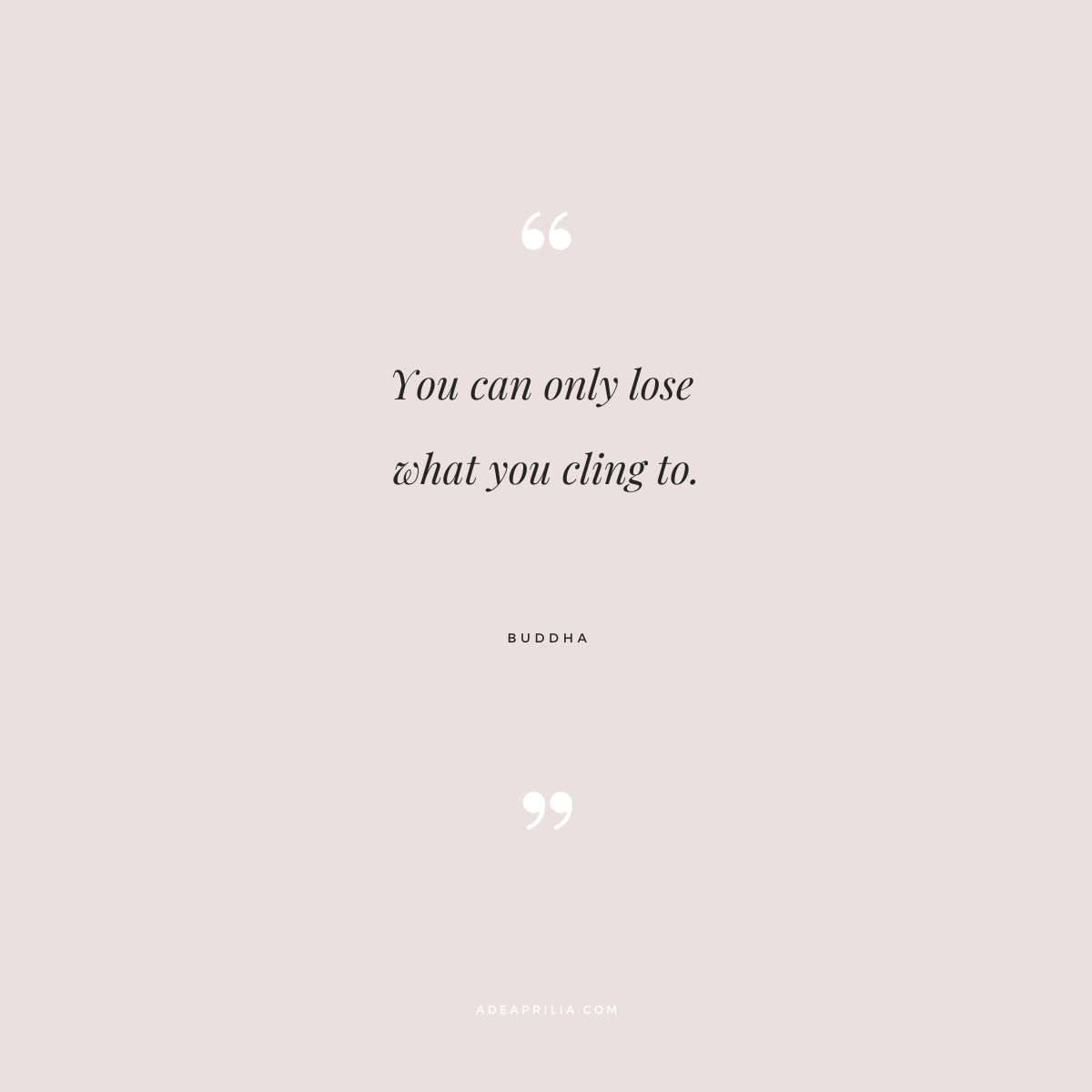 11/ "You can only lose what you cling to." — Buddha
---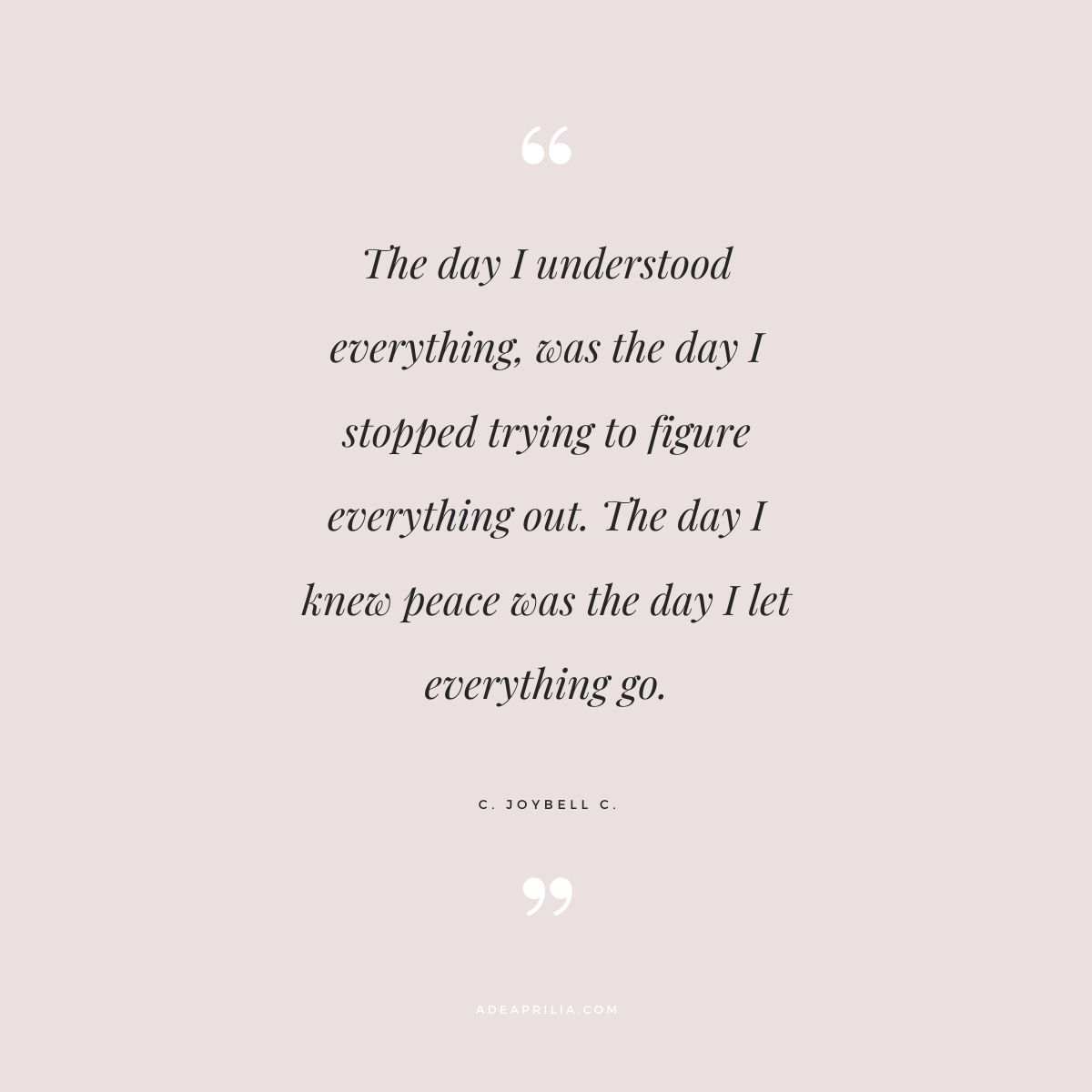 12/ "The day I understood everything, was the day I stopped trying to figure everything out. The day I knew peace was the day I let everything go." — C. JoyBell C.
---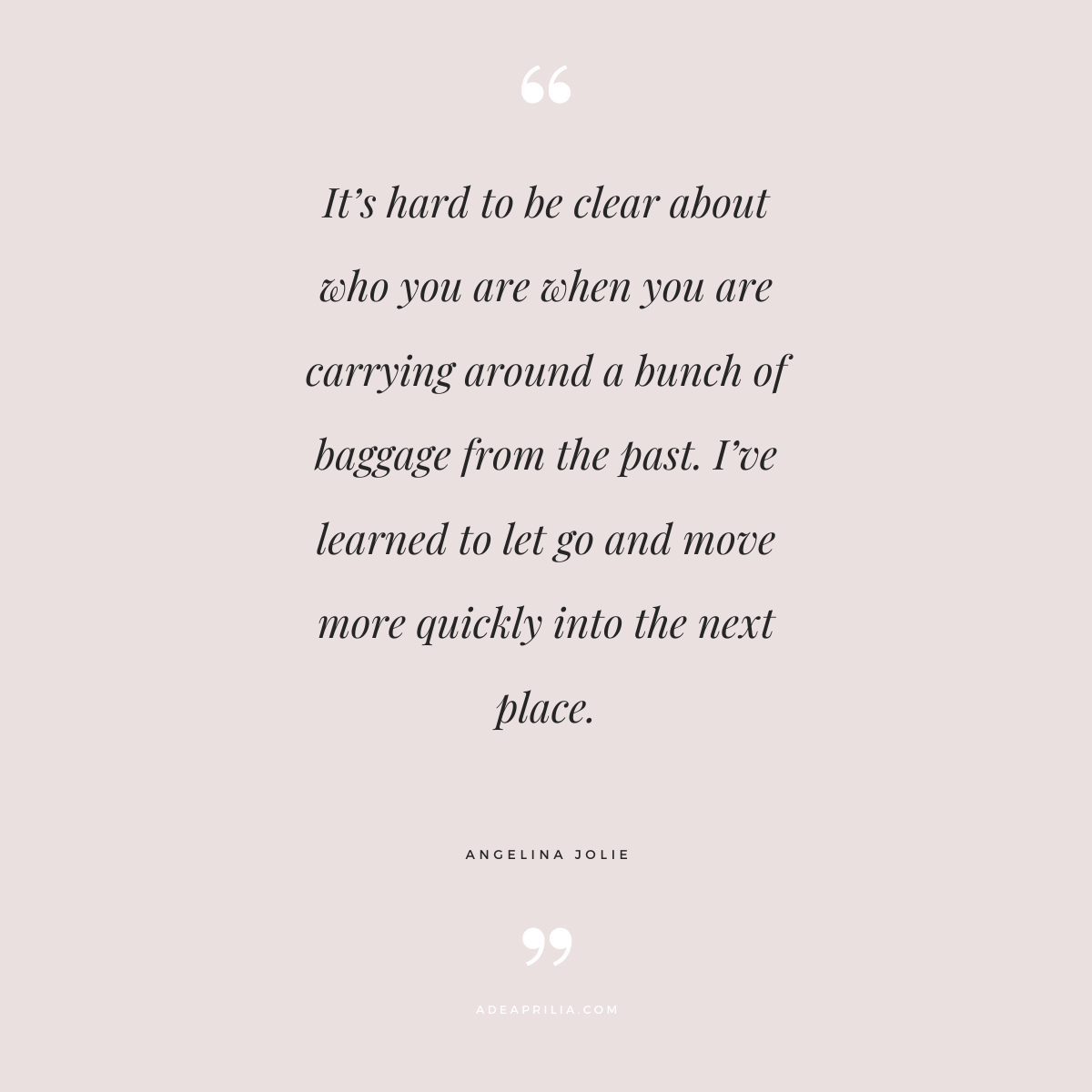 13/ "It's hard to be clear about who you are when you are carrying around a bunch of baggage from the past. I've learned to let go and move more quickly into the next place." — Angelina Jolie
---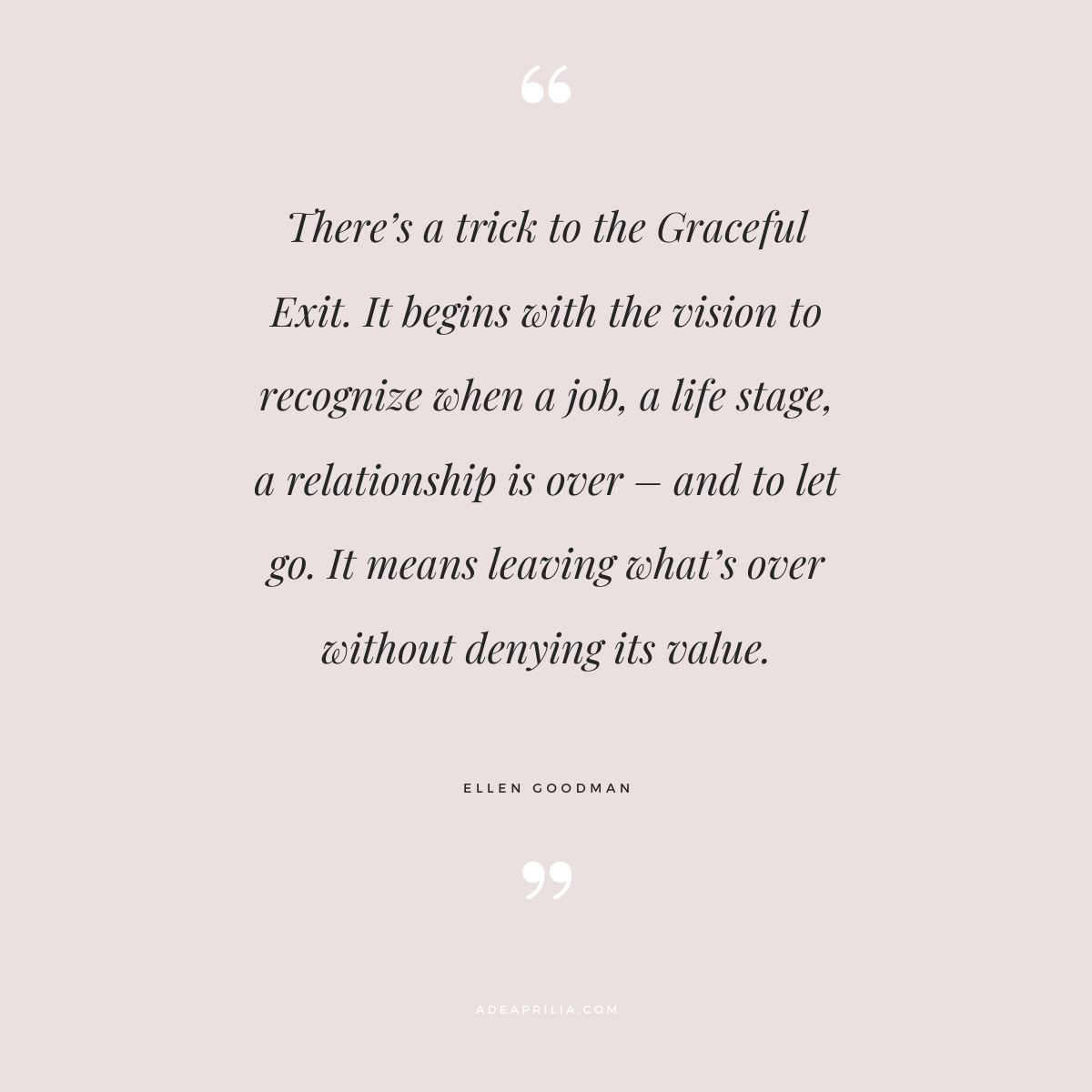 14/ "There's a trick to the Graceful Exit. It begins with the vision to recognize when a job, a life stage, a relationship is over – and to let go. It means leaving what's over without denying its value." — Ellen Goodman
---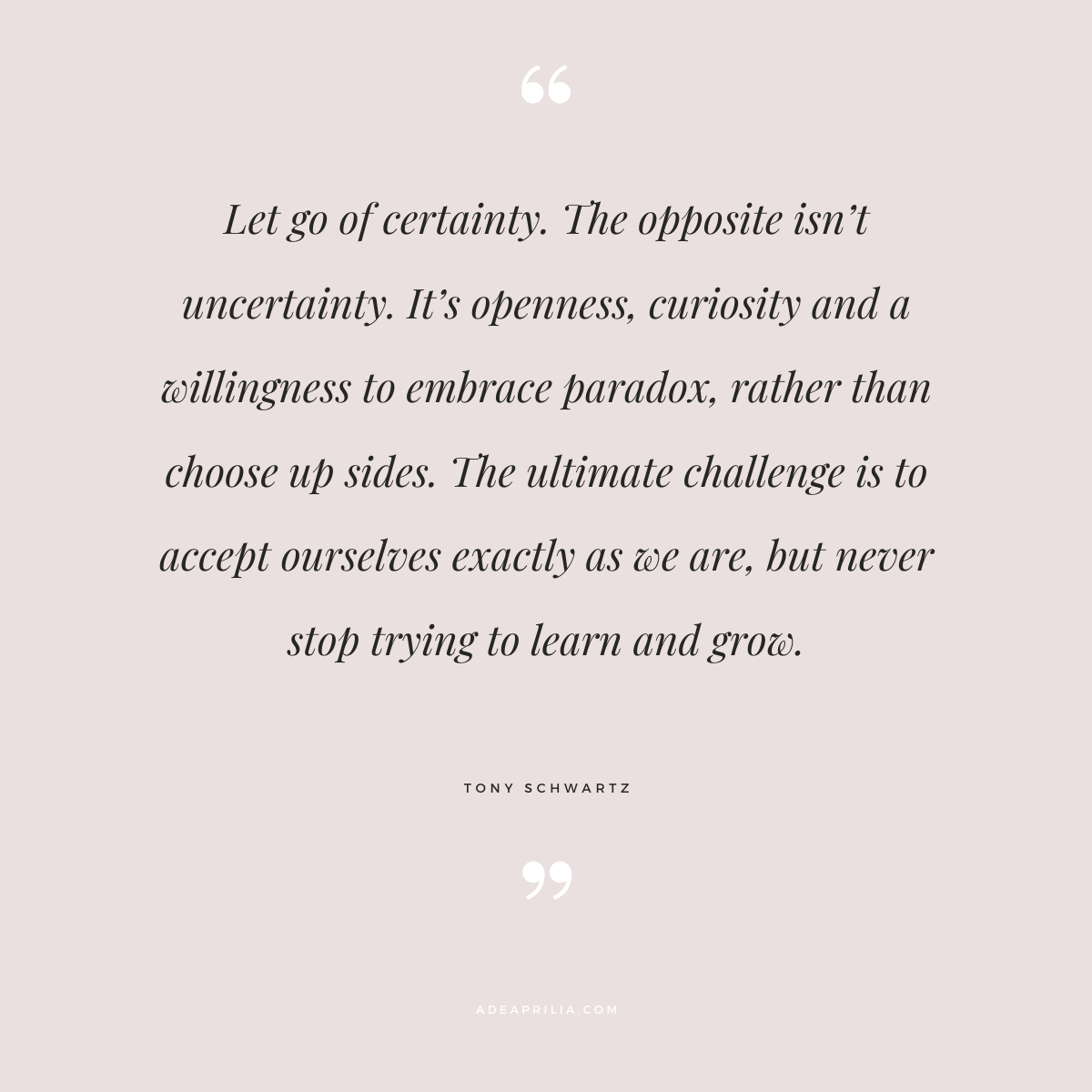 15/ "Let go of certainty. The opposite isn't uncertainty. It's openness, curiosity and a willingness to embrace paradox, rather than choose up sides. The ultimate challenge is to accept ourselves exactly as we are, but never stop trying to learn and grow." — Tony Schwartz
---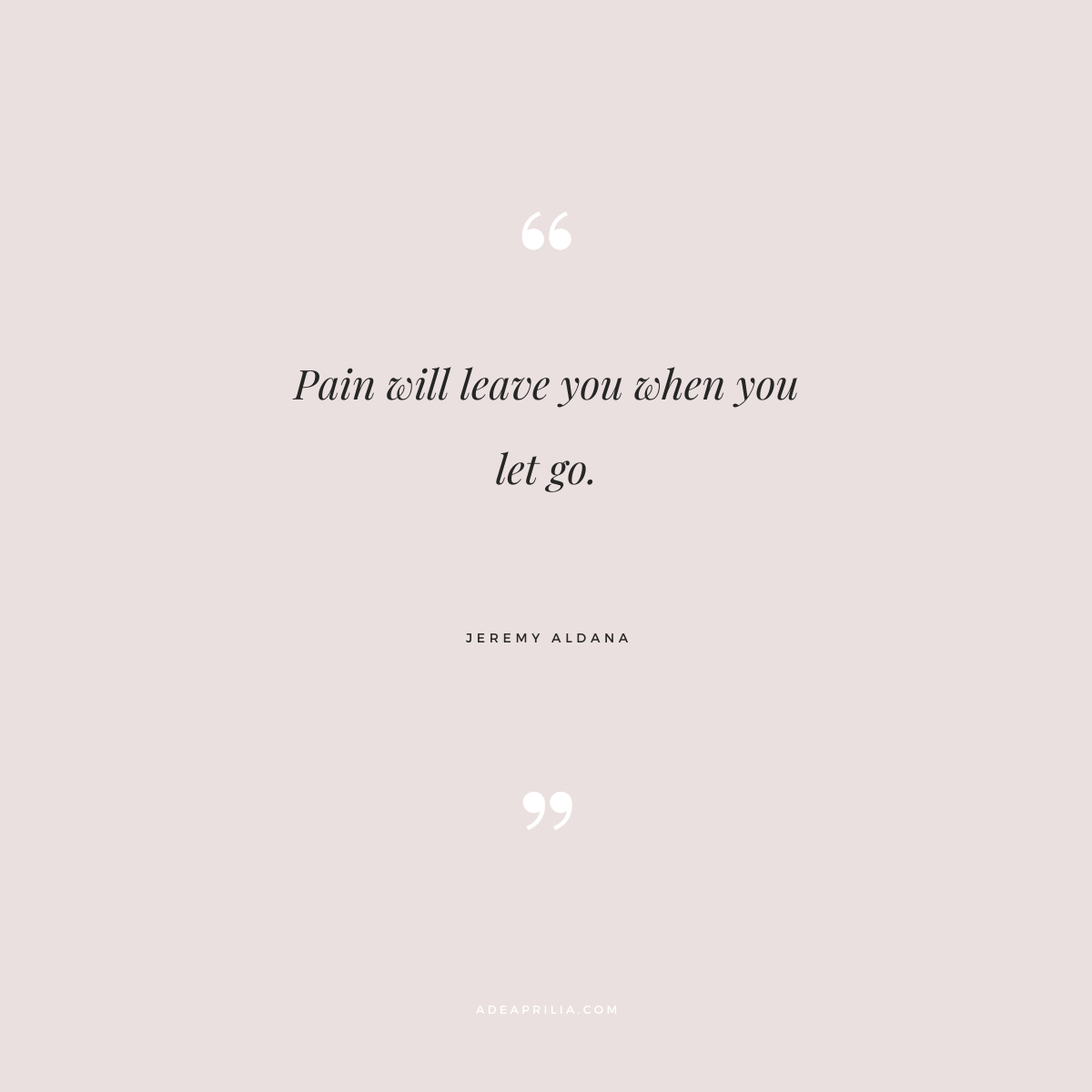 16/ "Pain will leave you when you let go." — Jeremy Aldana
---
---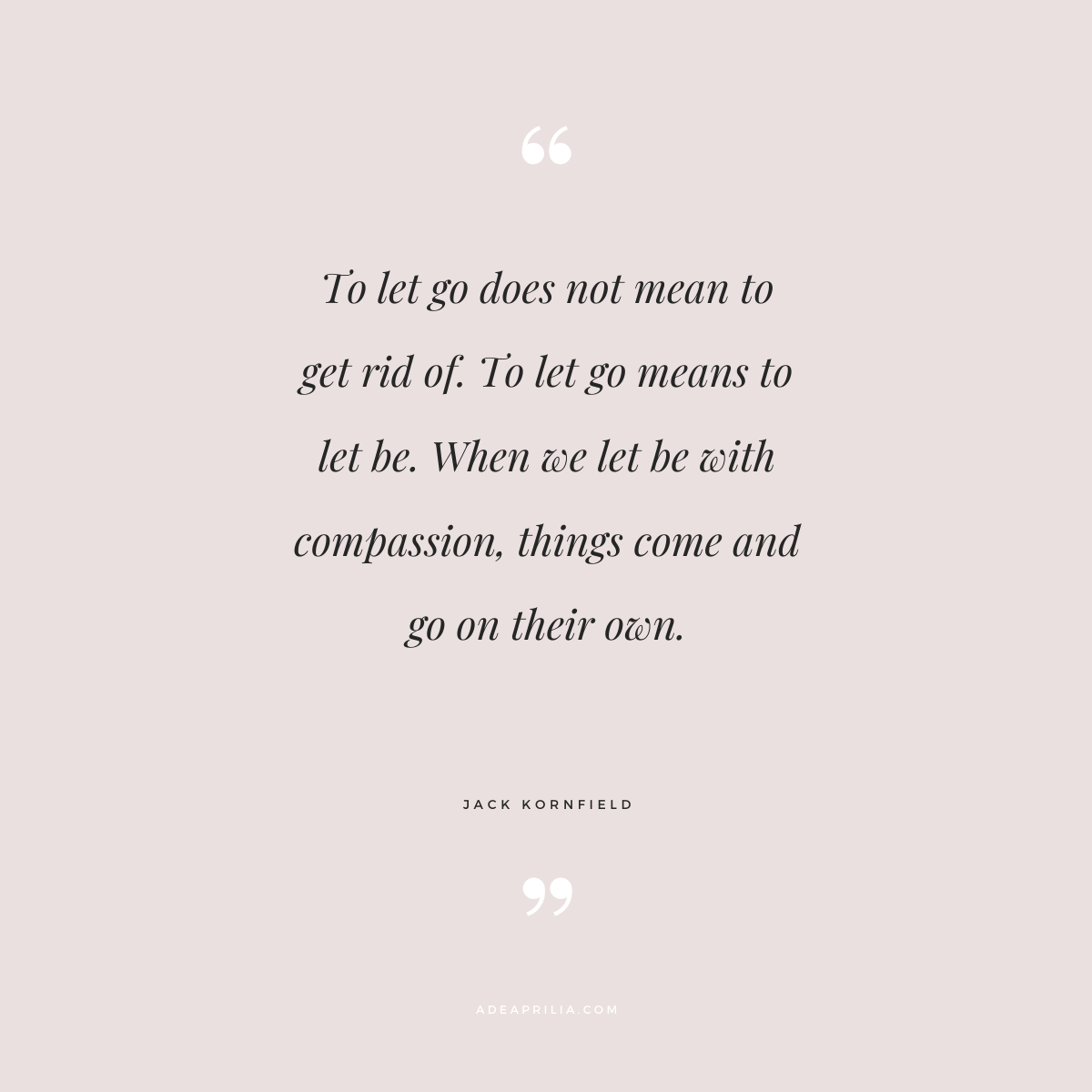 17/ "To let go does not mean to get rid of. To let go means to let be. When we let be with compassion, things come and go on their own." — Jack Kornfield
---
18/ "When you let go of your expectations, when you accept life as it is, you're free. To hold on is to be serious and uptight. To let go is to lighten up." — Richard Carlson
---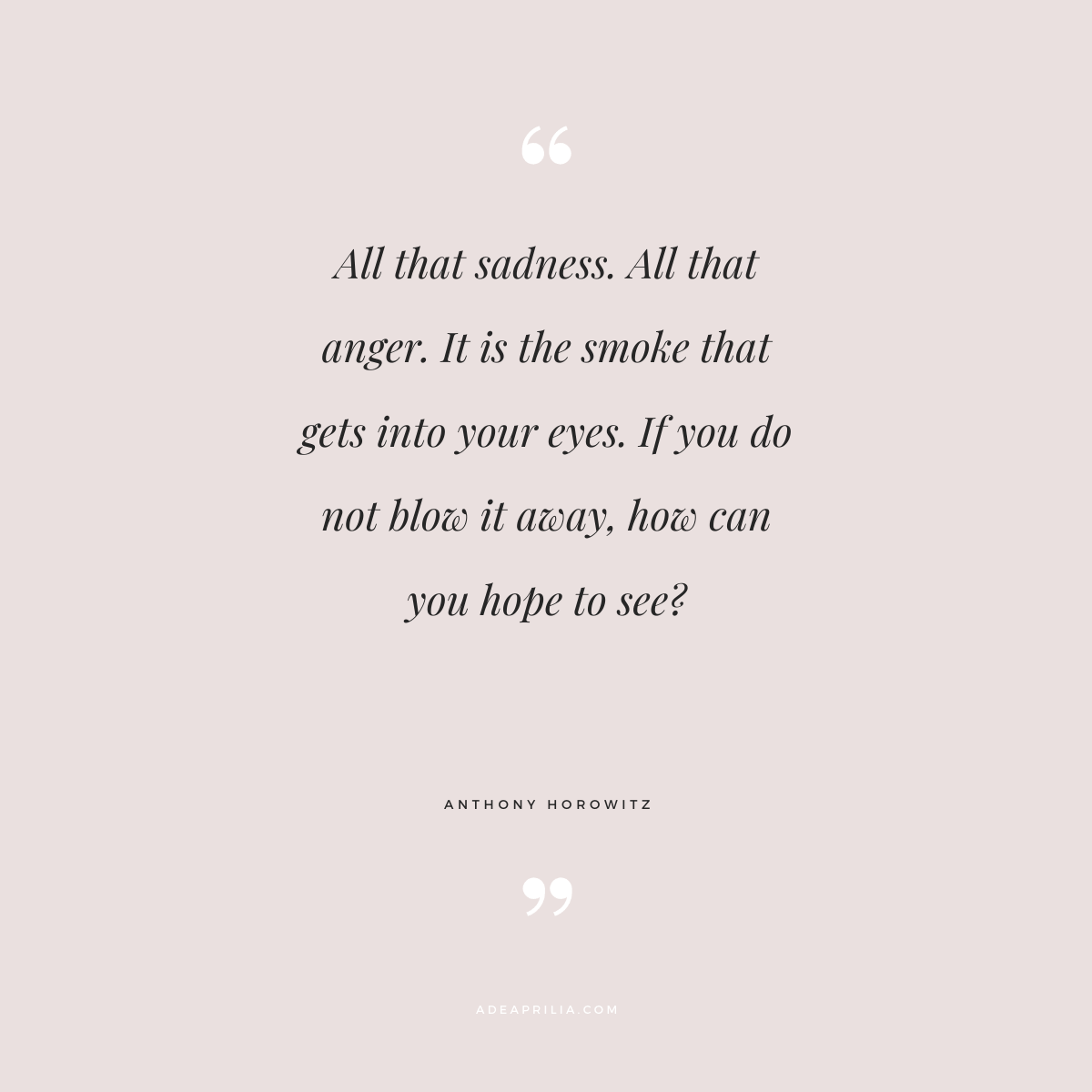 19/ "All that sadness. All that anger. It is the smoke that gets into your eyes. If you do not blow it away, how can you hope to see?" — Anthony Horowitz
---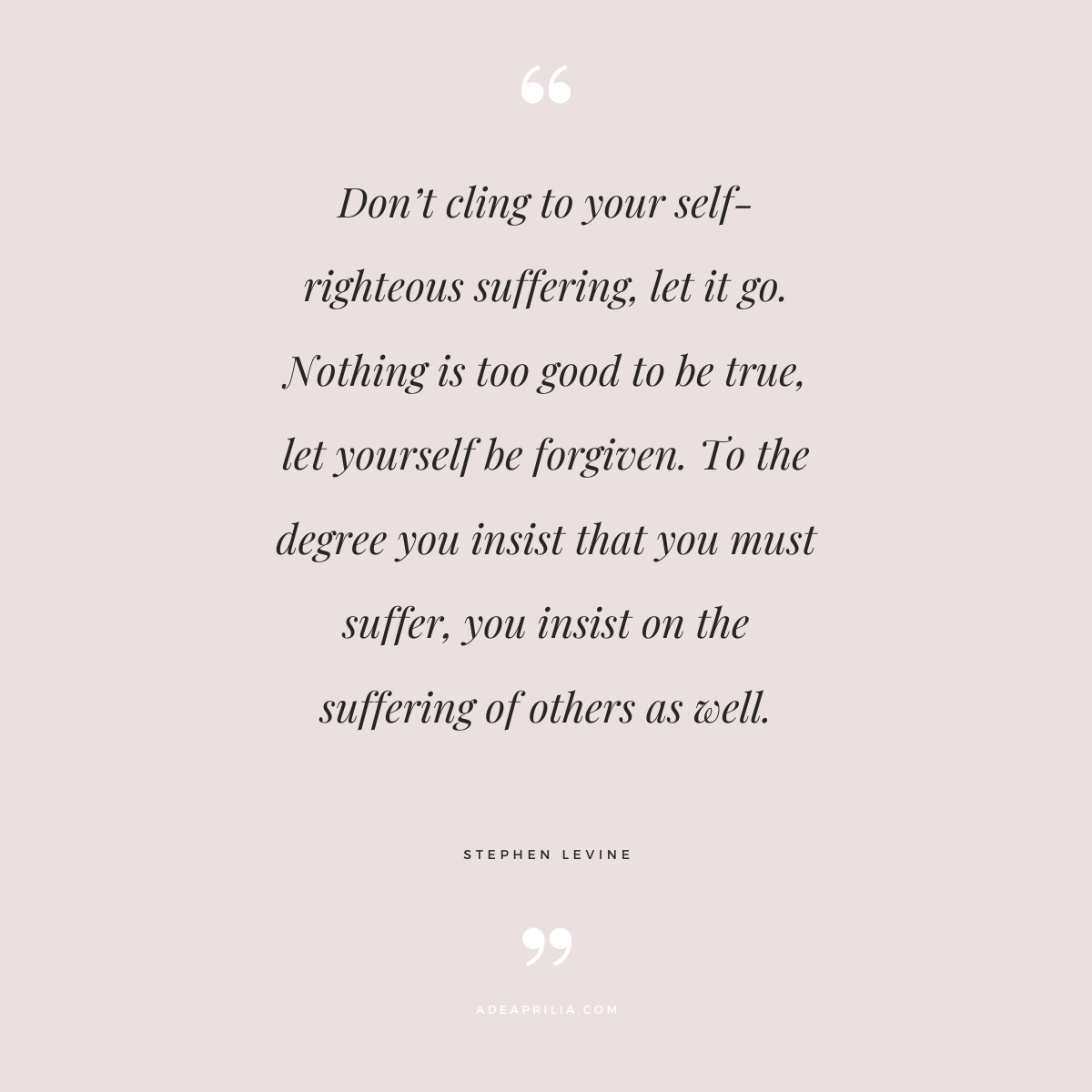 20/ "Don't cling to your self-righteous suffering, let it go. Nothing is too good to be true, let yourself be forgiven. To the degree you insist that you must suffer, you insist on the suffering of others as well." — Stephen Levine
---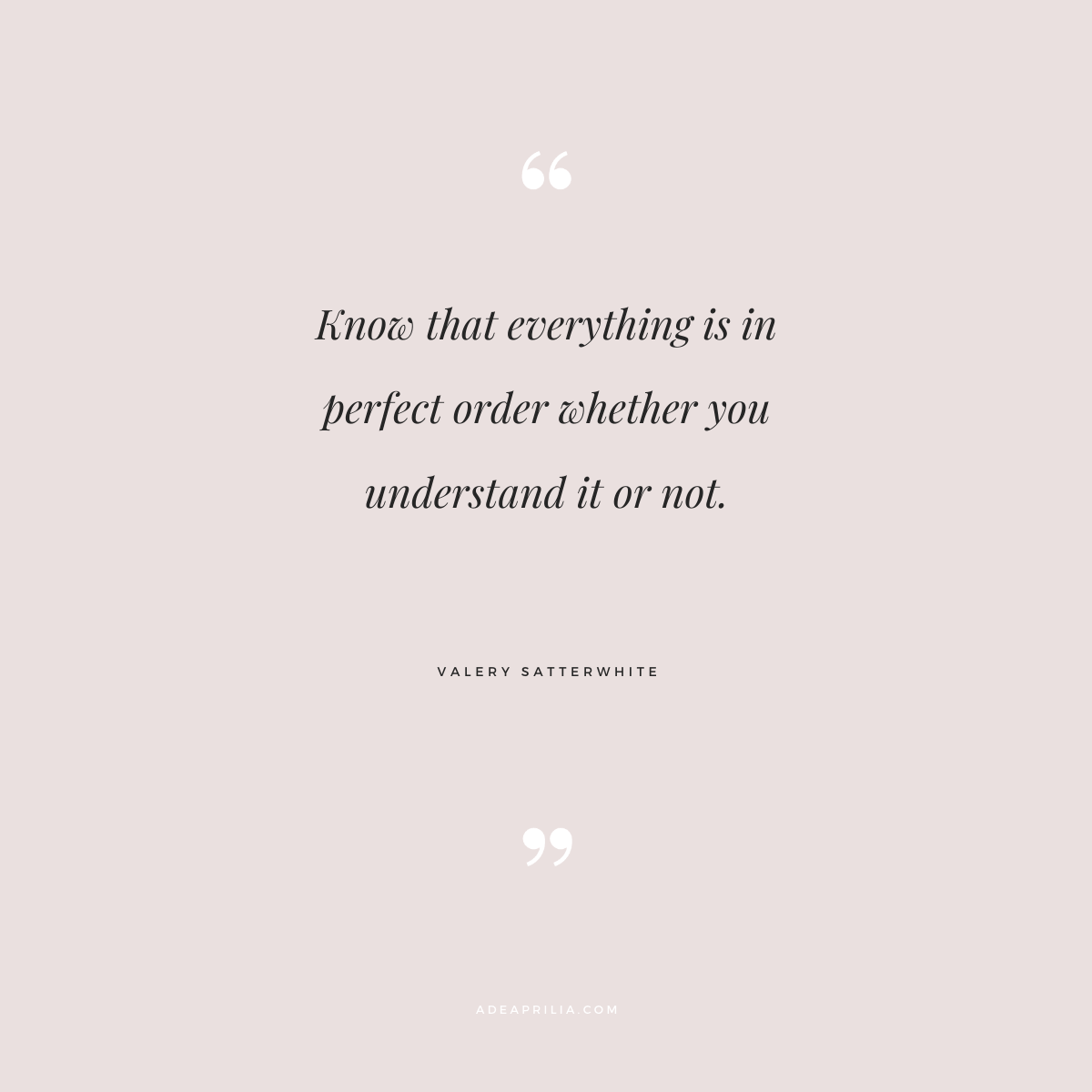 21/ "Know that everything is in perfect order whether you understand it or not." — Valery Satterwhite
---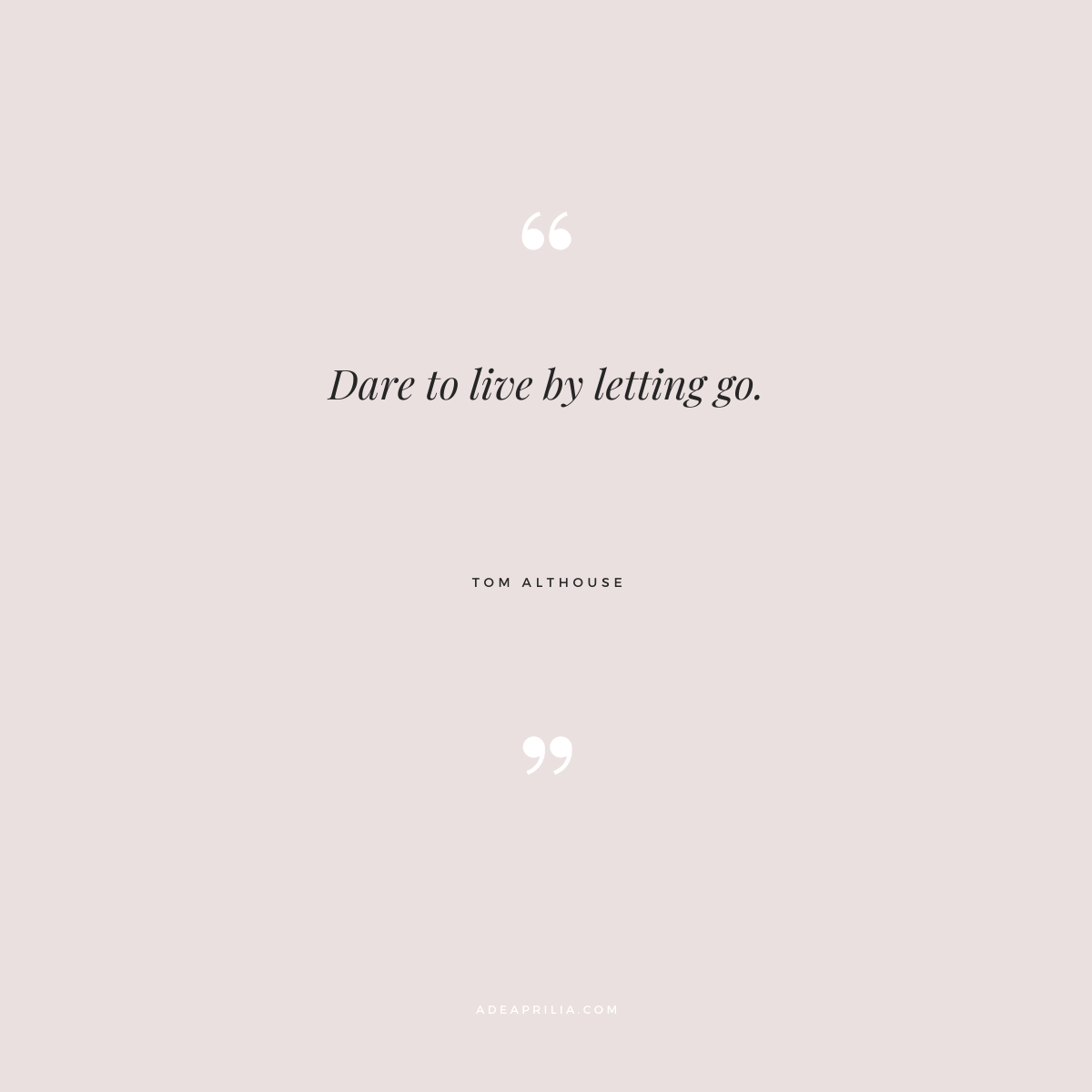 22/ "Dare to live by letting go." — Tom Althouse
---
---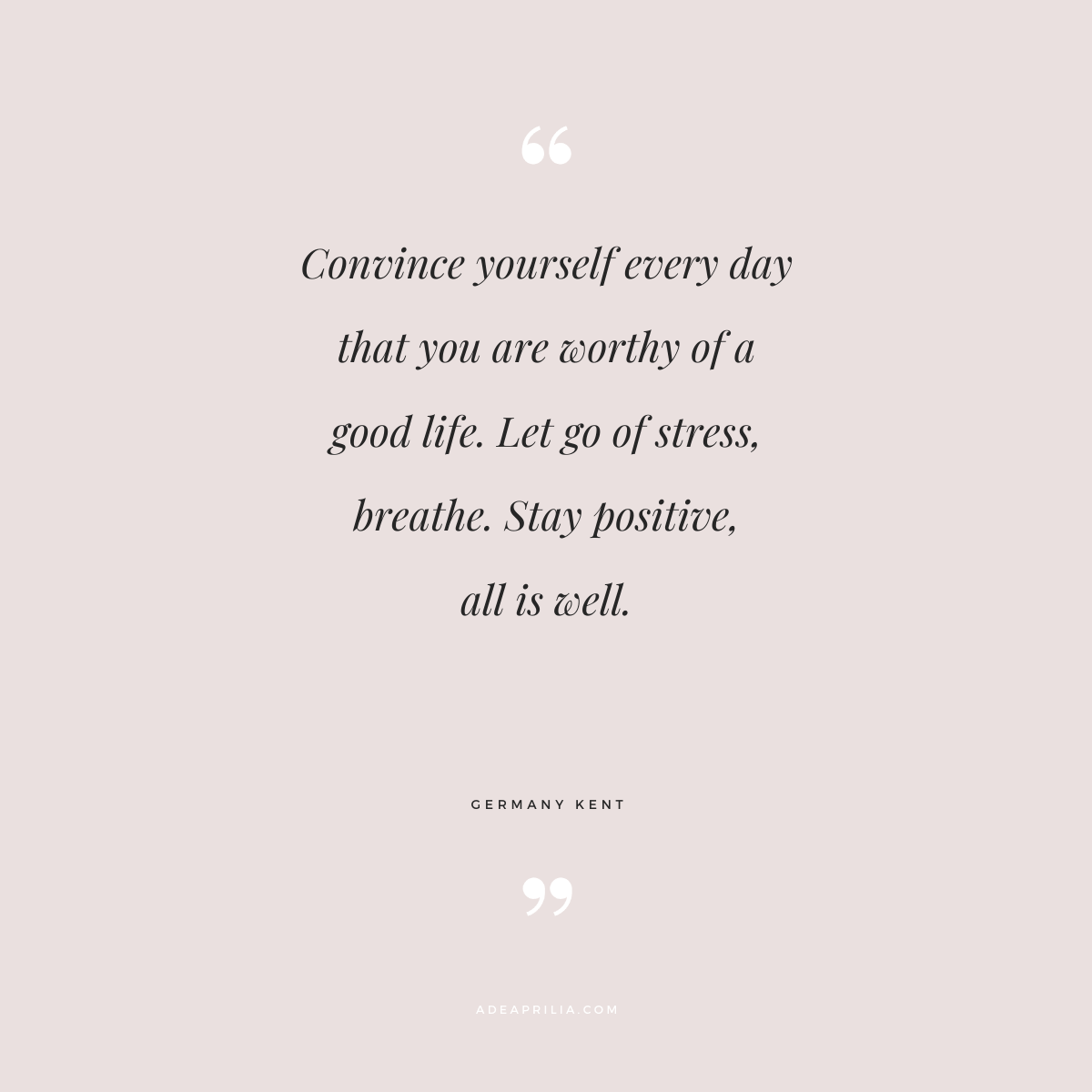 23/ "Convince yourself every day that you are worthy of a good life. Let go of stress, breathe. Stay positive, all is well." — Germany Kent
---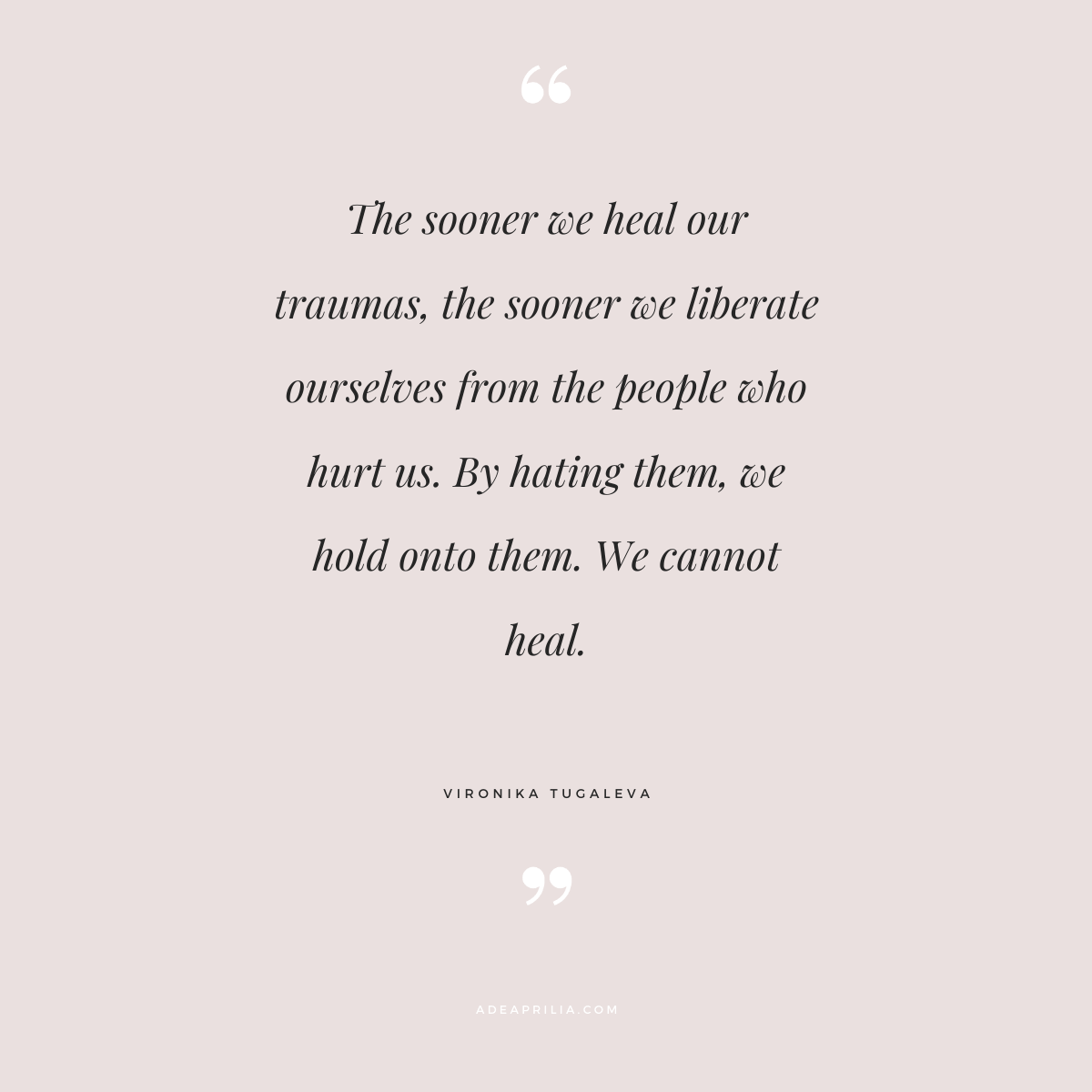 24/ "The sooner we heal our traumas, the sooner we liberate ourselves from the people who hurt us. By hating them, we hold onto them. We cannot heal." — Vironika Tugaleva
---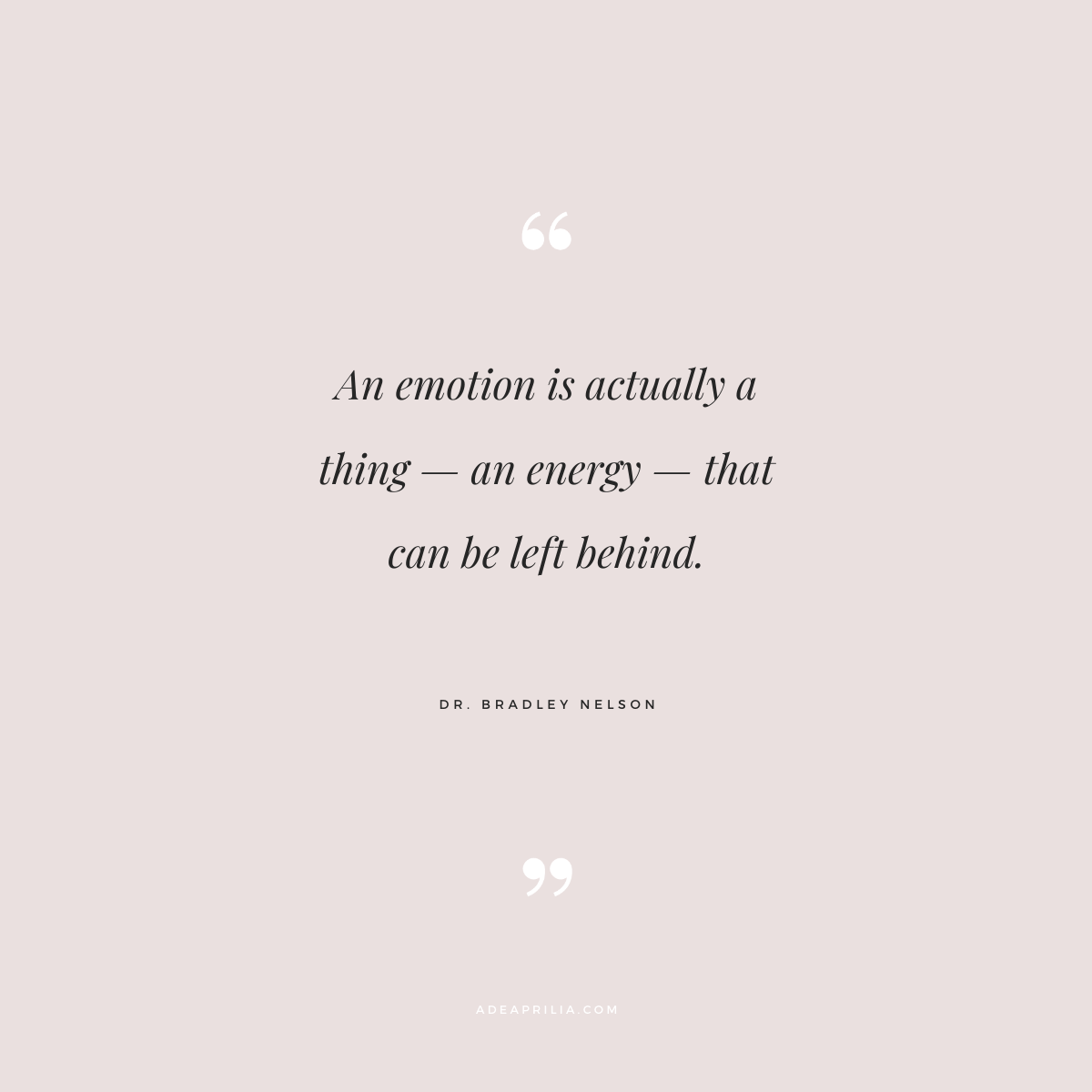 25/ "An emotion is actually a thing — an energy — that can be left behind." — Dr. Bradley Nelson
---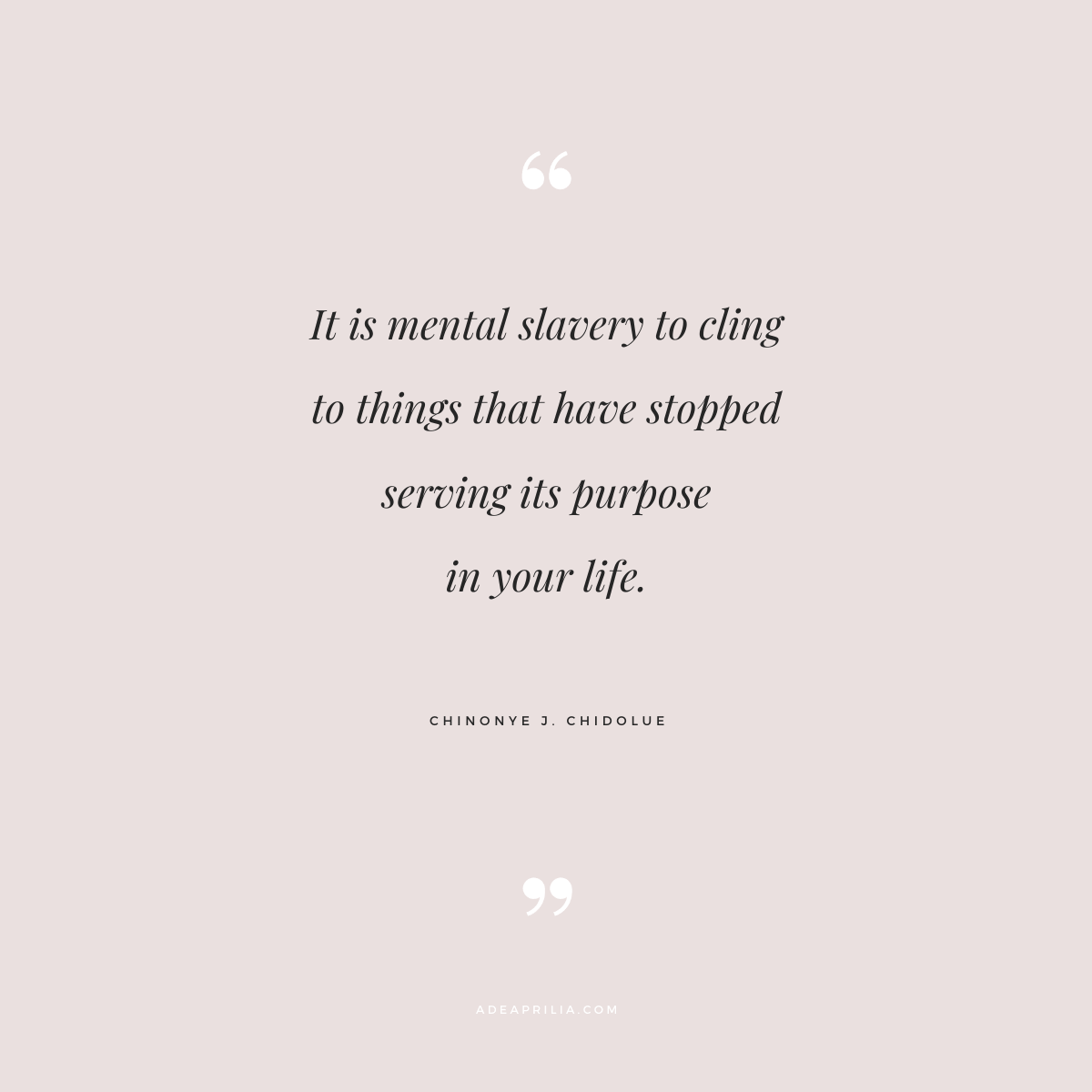 26/ "It is mental slavery to cling to things that have stopped serving its purpose in your life." — Chinonye J. Chidolue
---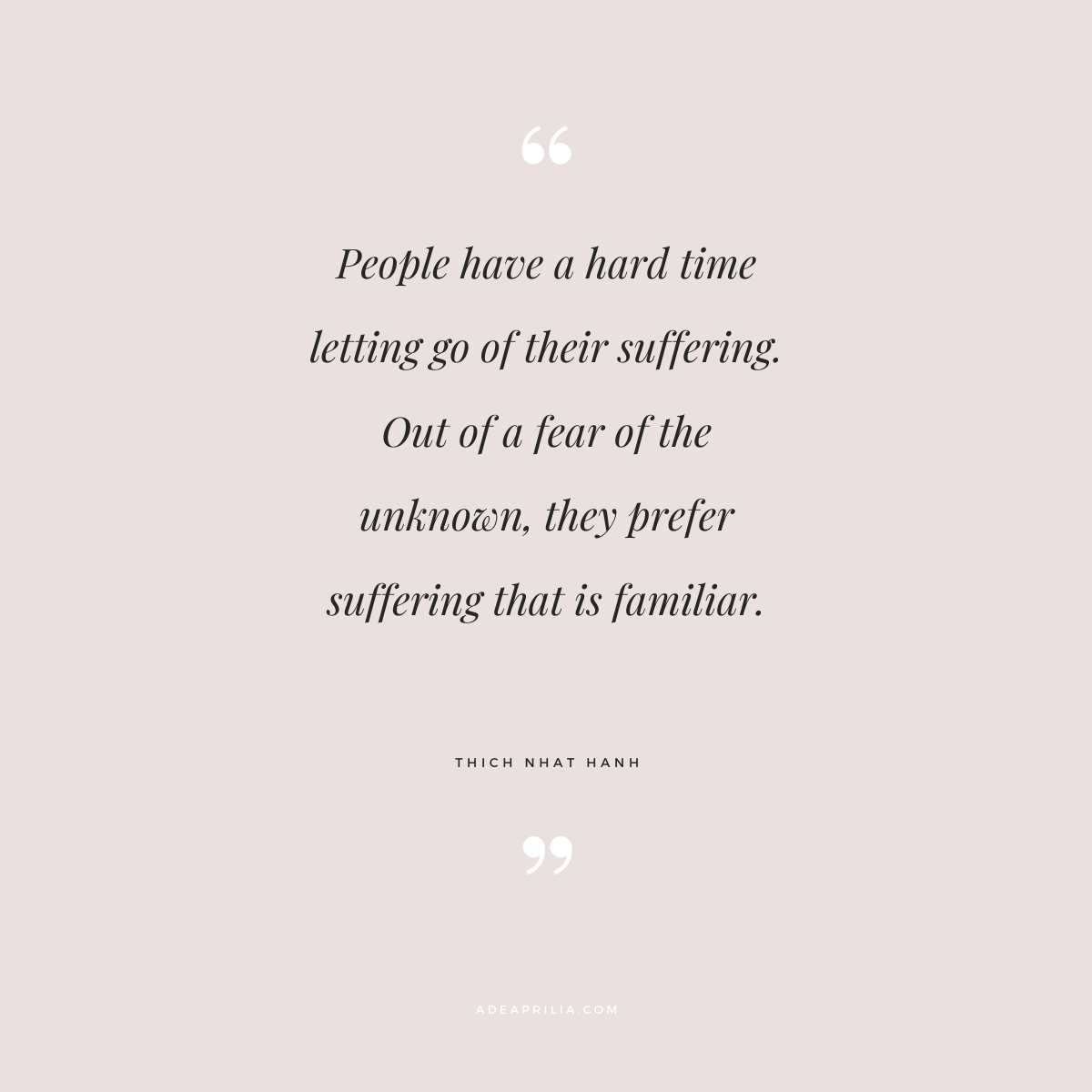 27/ "People have a hard time letting go of their suffering. Out of a fear of the unknown, they prefer suffering that is familiar." — Thich Nhat Hanh
---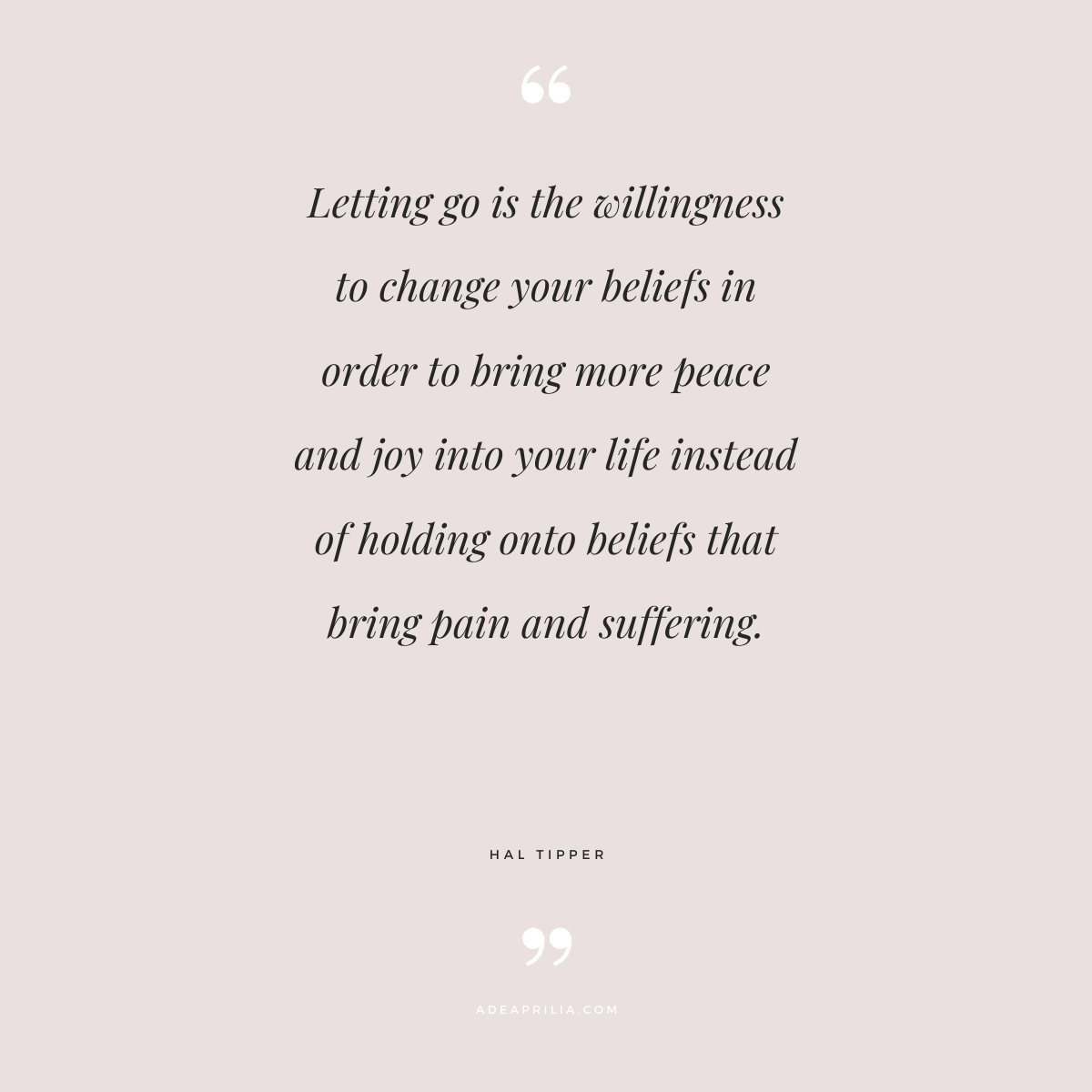 28/ "Letting go is the willingness to change your beliefs in order to bring more peace and joy into your life instead of holding onto beliefs that bring pain and suffering." — Hal Tipper
---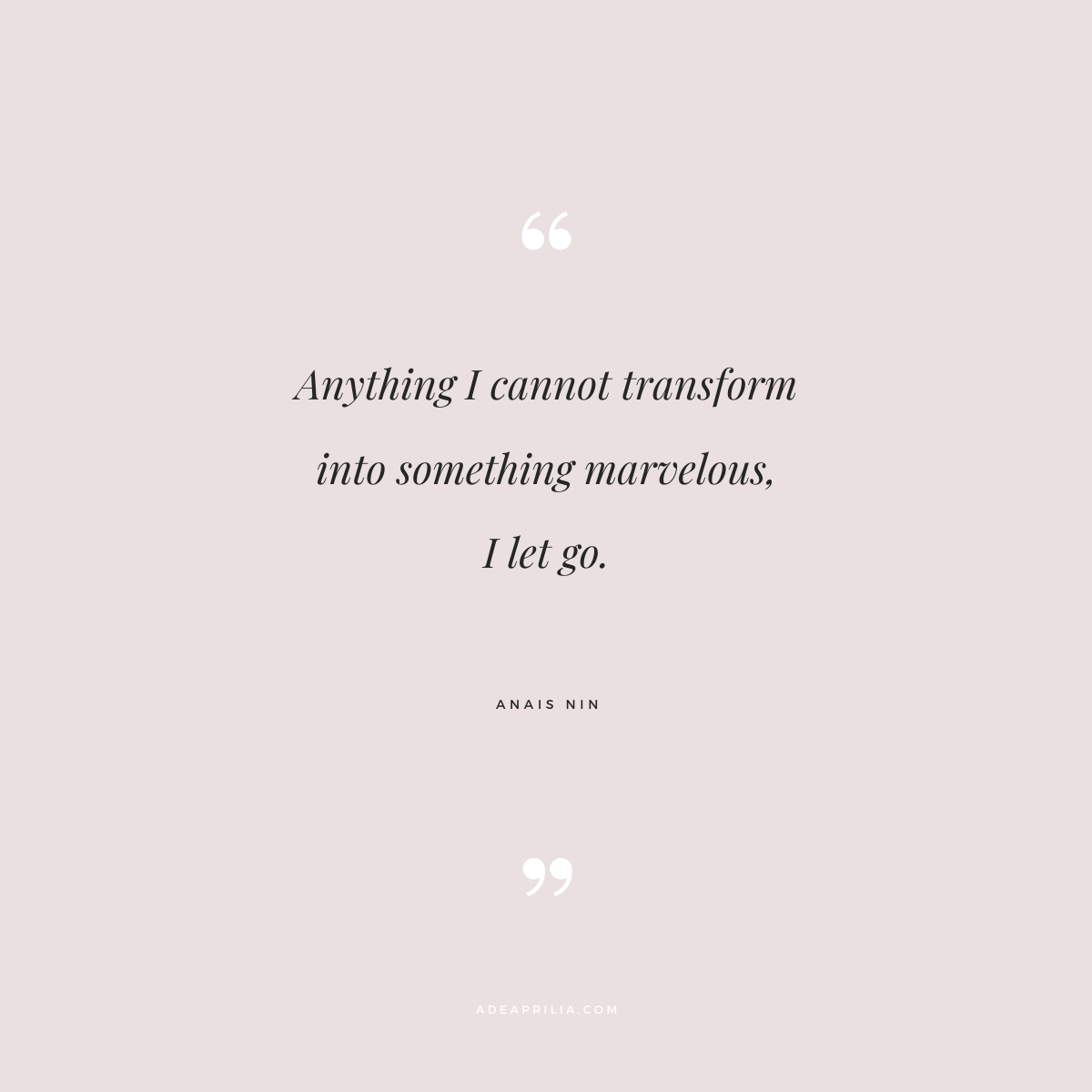 29/ "Anything I cannot transform into something marvelous, I let go." — Anais Nin
---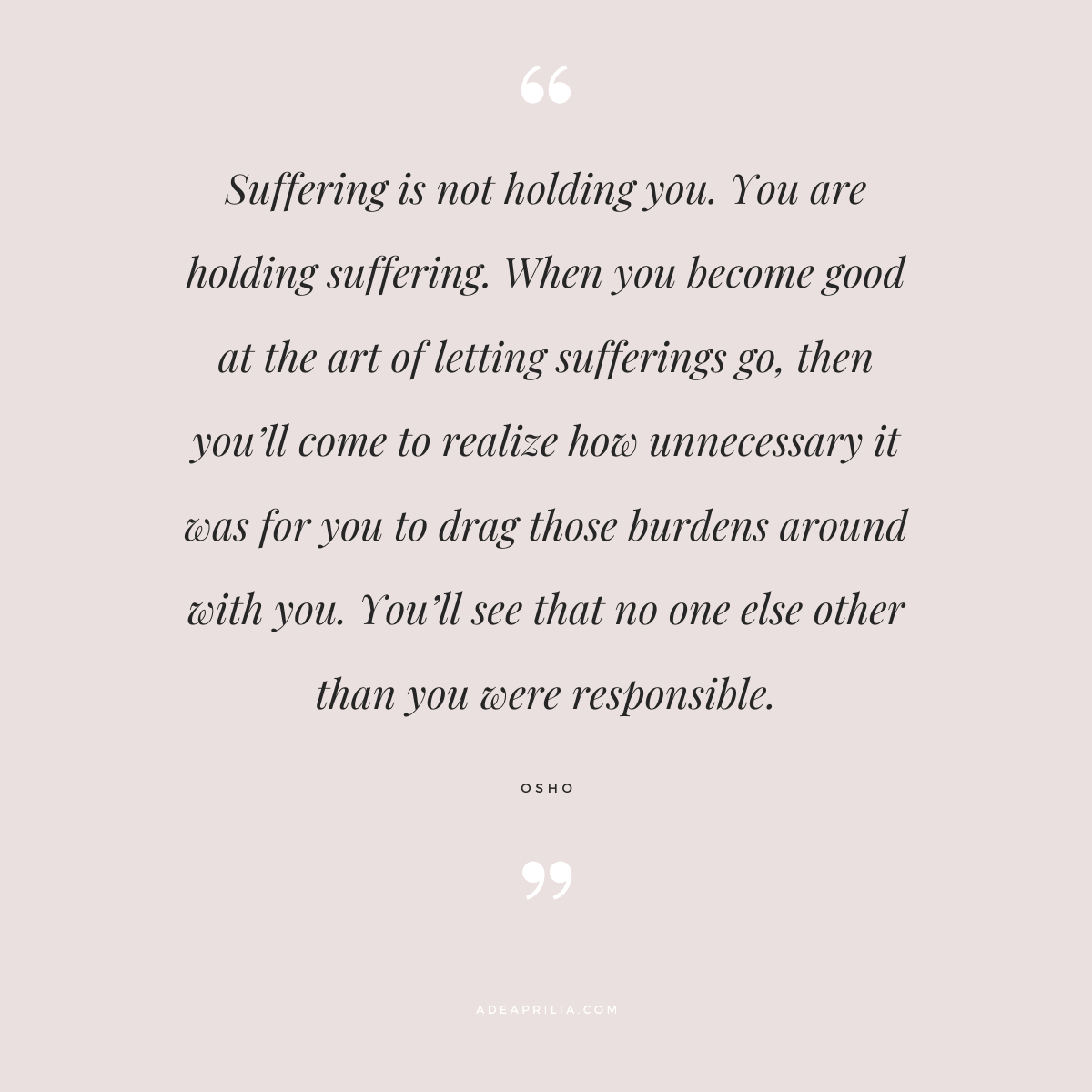 30/ "Suffering is not holding you. You are holding suffering. When you become good at the art of letting sufferings go, then you'll come to realize how unnecessary it was for you to drag those burdens around with you. You'll see that no one else other than you were responsible." — Osho
---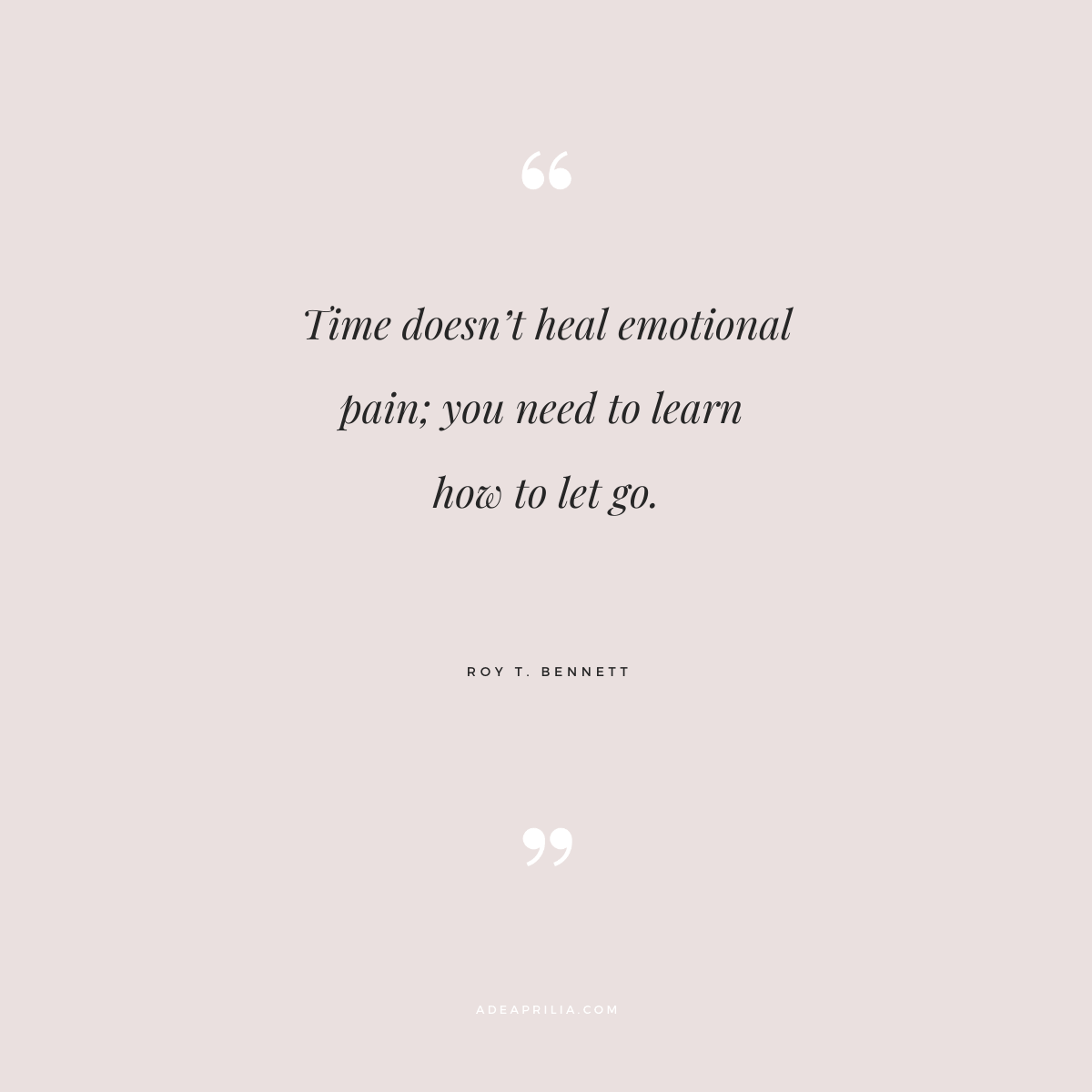 31/ "Time doesn't heal emotional pain; you need to learn how to let go." — Roy T. Bennett
---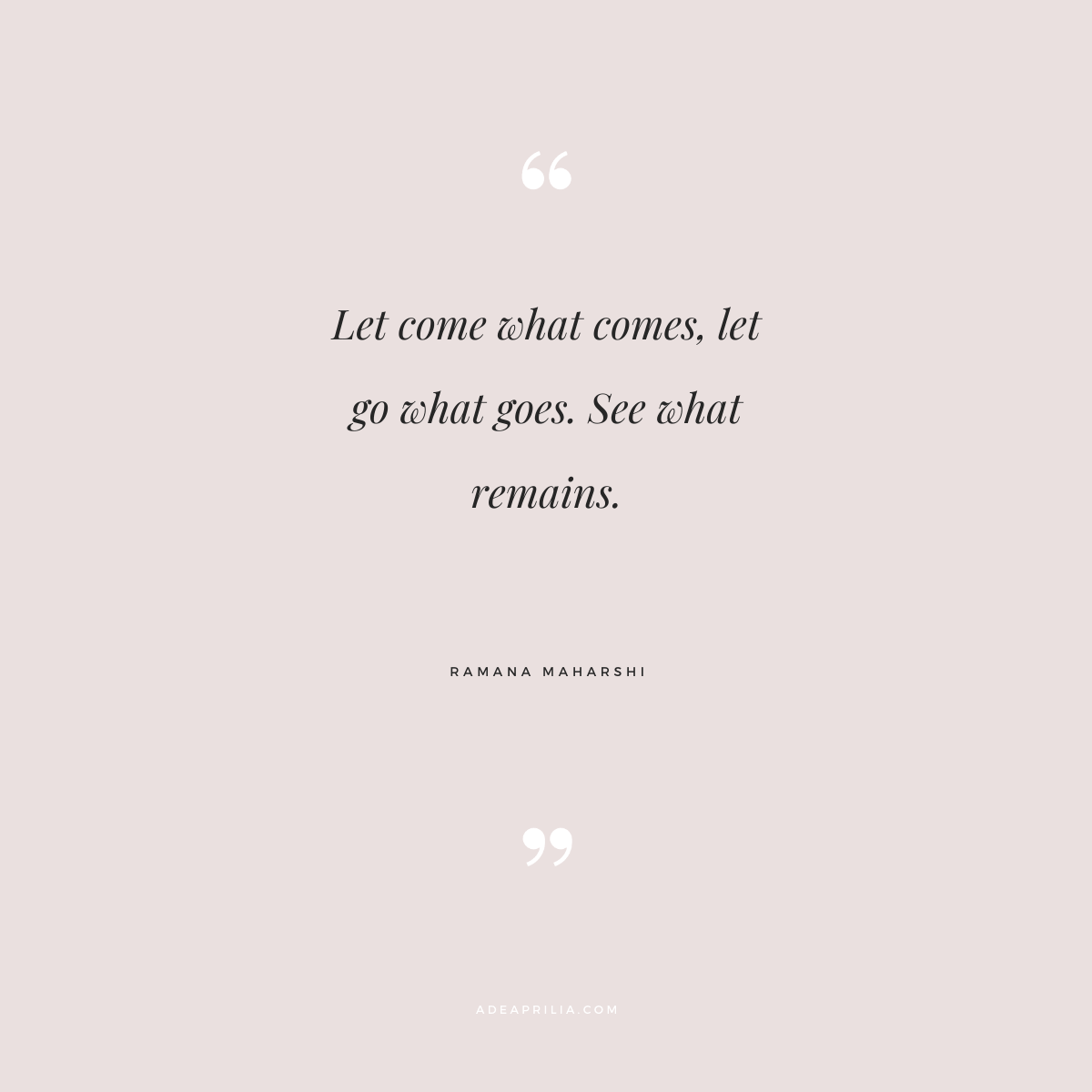 32/ "Let come what comes, let go what goes. See what remains." — Ramana Maharshi
---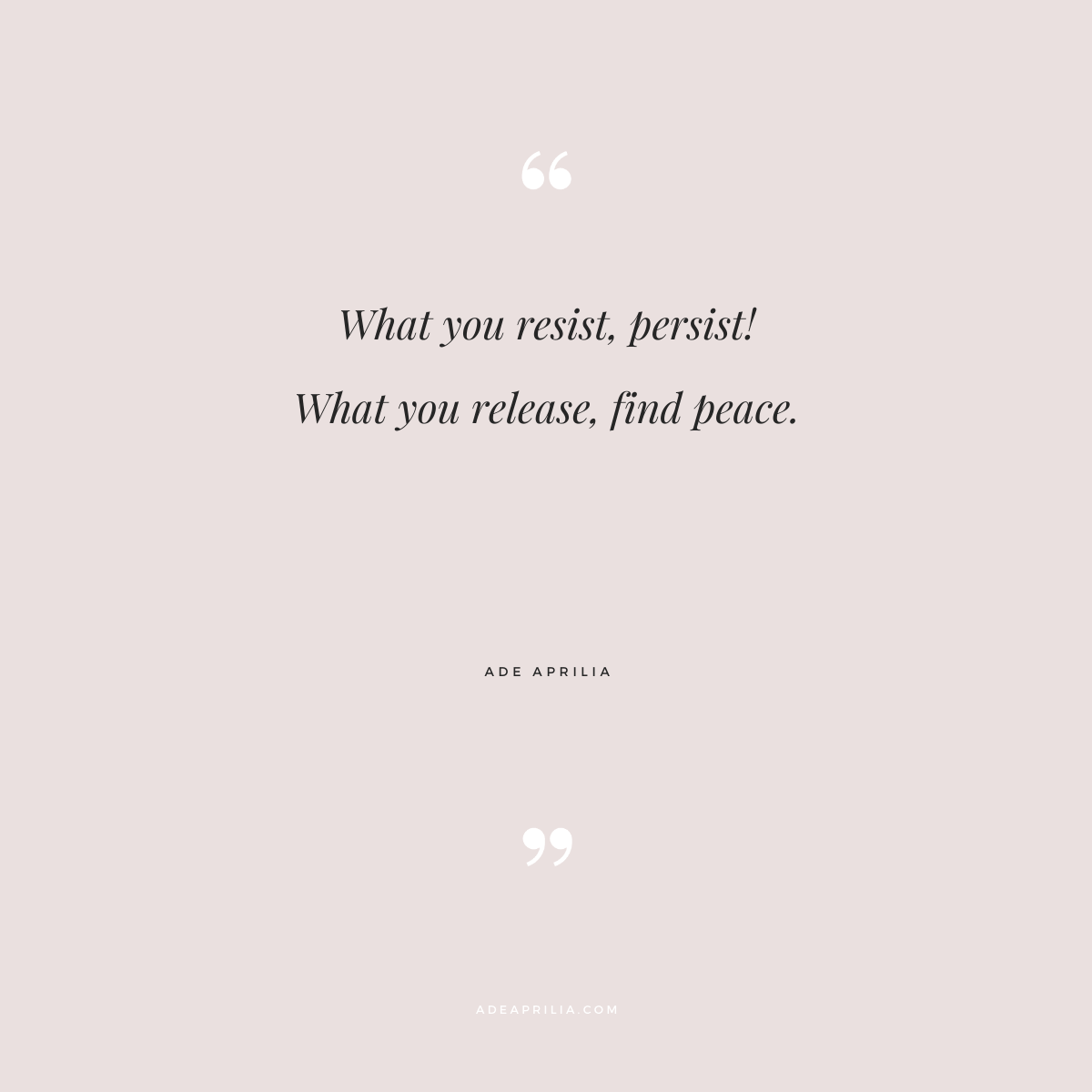 33/ "What you resist, persist! What you release, find peace." — Ade Aprilia
---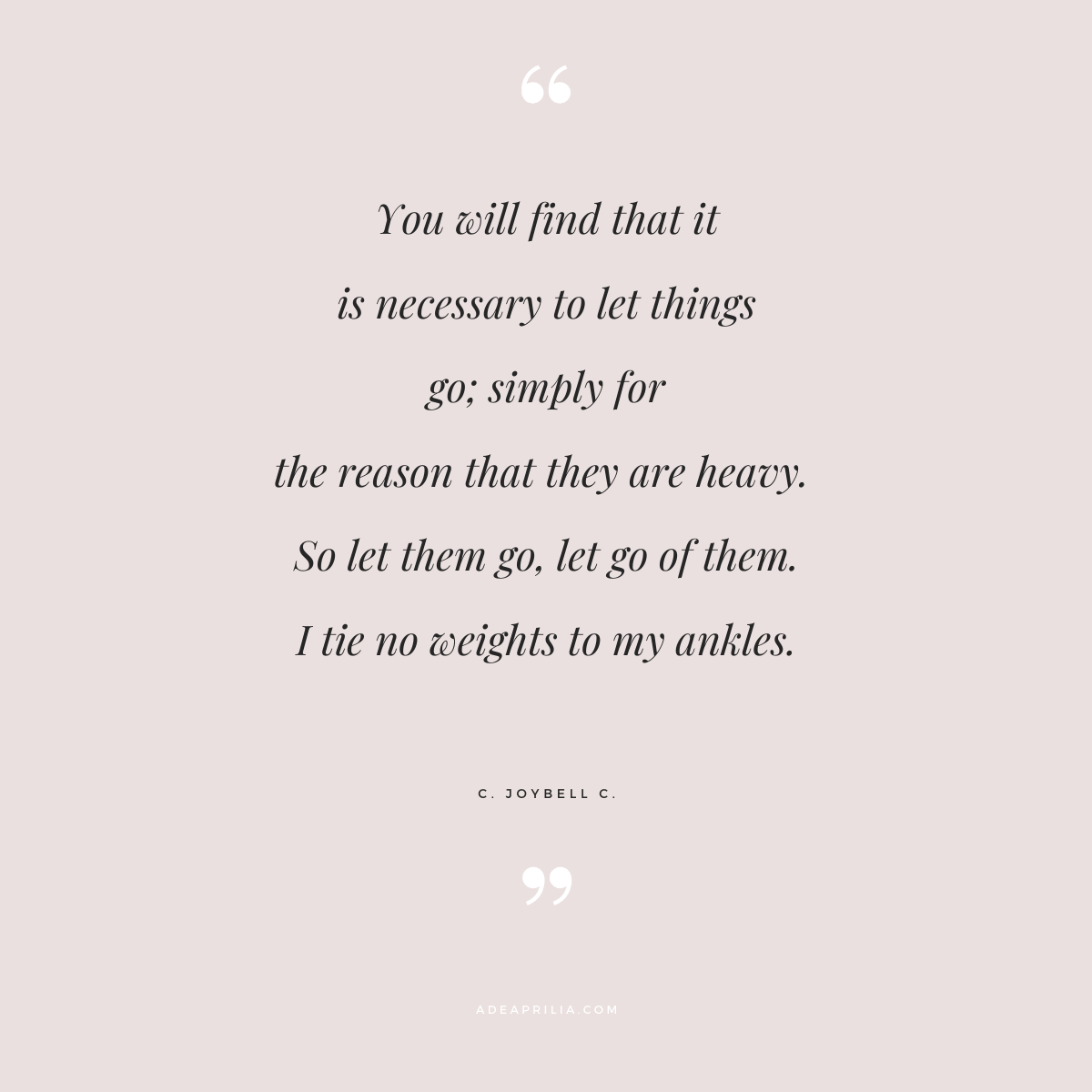 34/ "You will find that it is necessary to let things go; simply for the reason that they are heavy. So let them go, let go of them. I tie no weights to my ankles." — C. JoyBell C.
---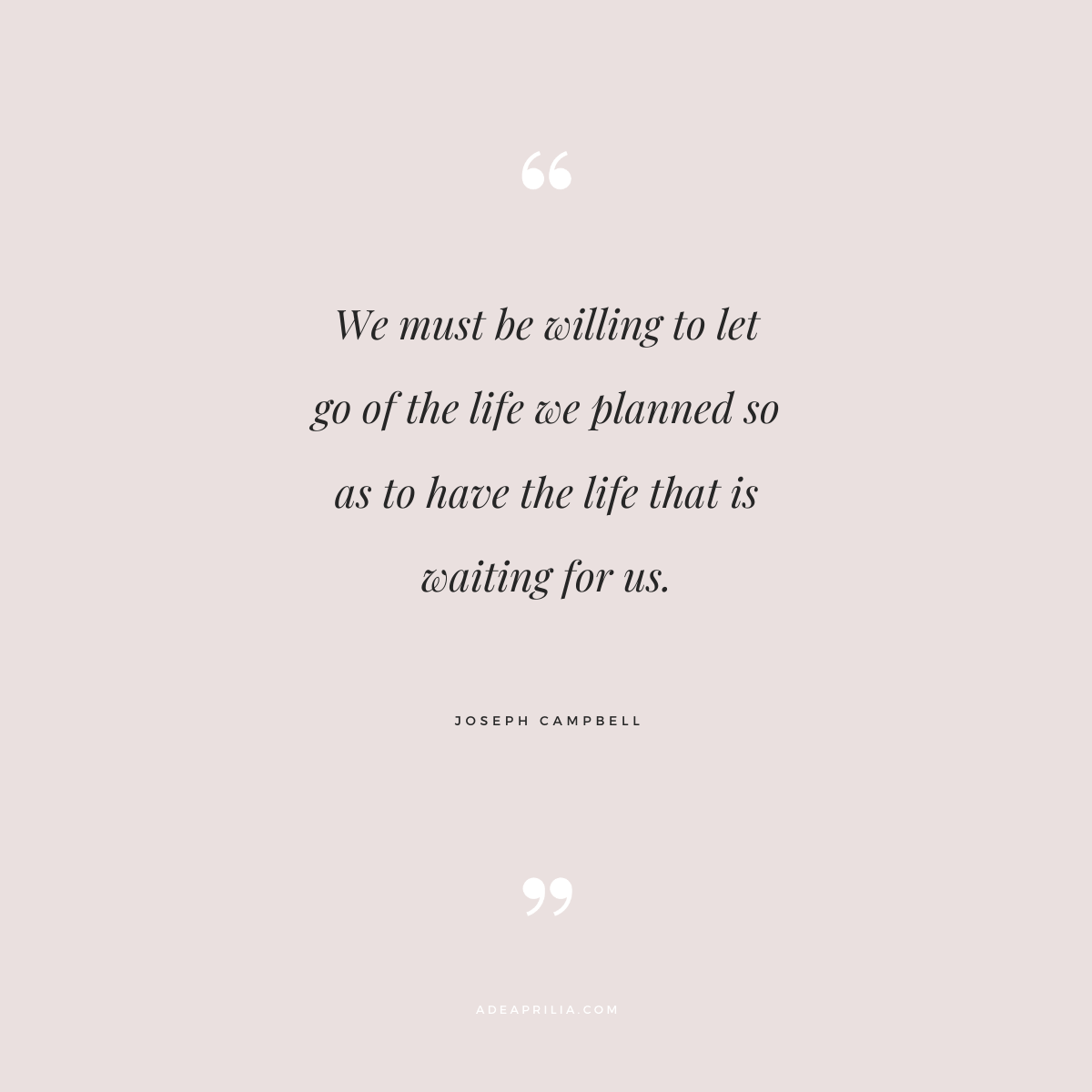 35/ "We must be willing to let go of the life we planned so as to have the life that is waiting for us." — Joseph Campbell
---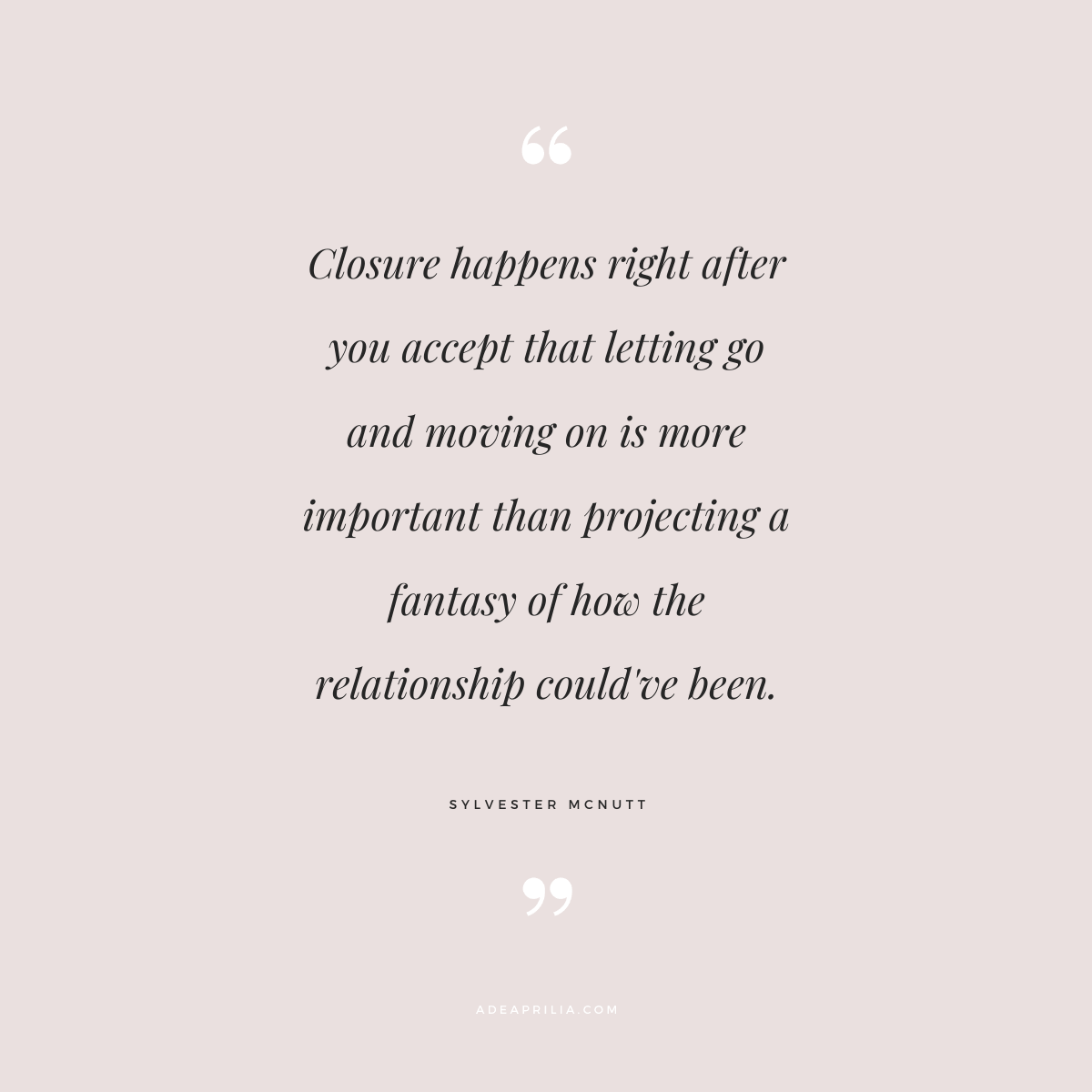 36/ "Closure happens right after you accept that letting go and moving on is more important than projecting a fantasy of how the relationship could've been." — Sylvester McNutt
---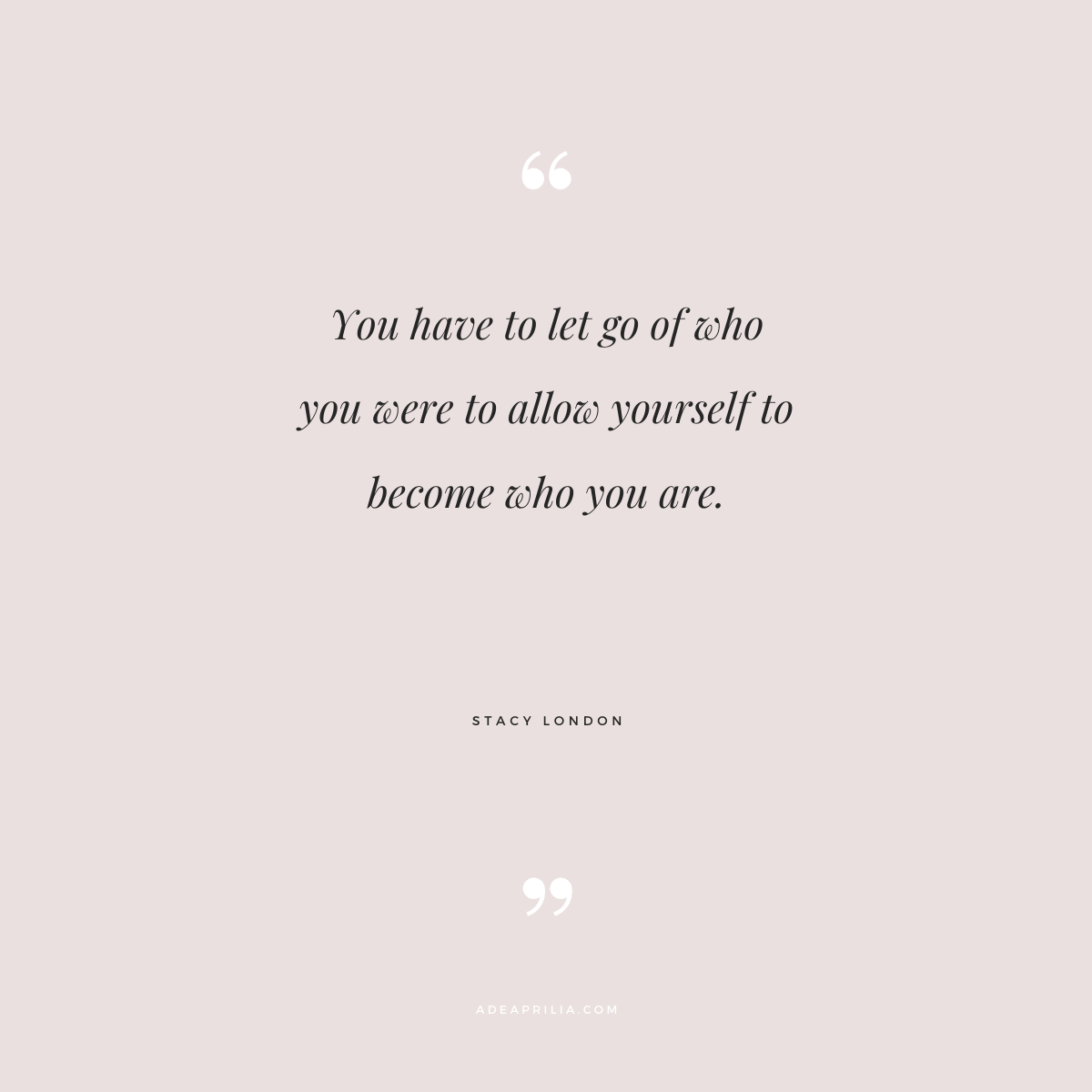 37/ "You have to let go of who you were to allow yourself to become who you are." — Stacy London
---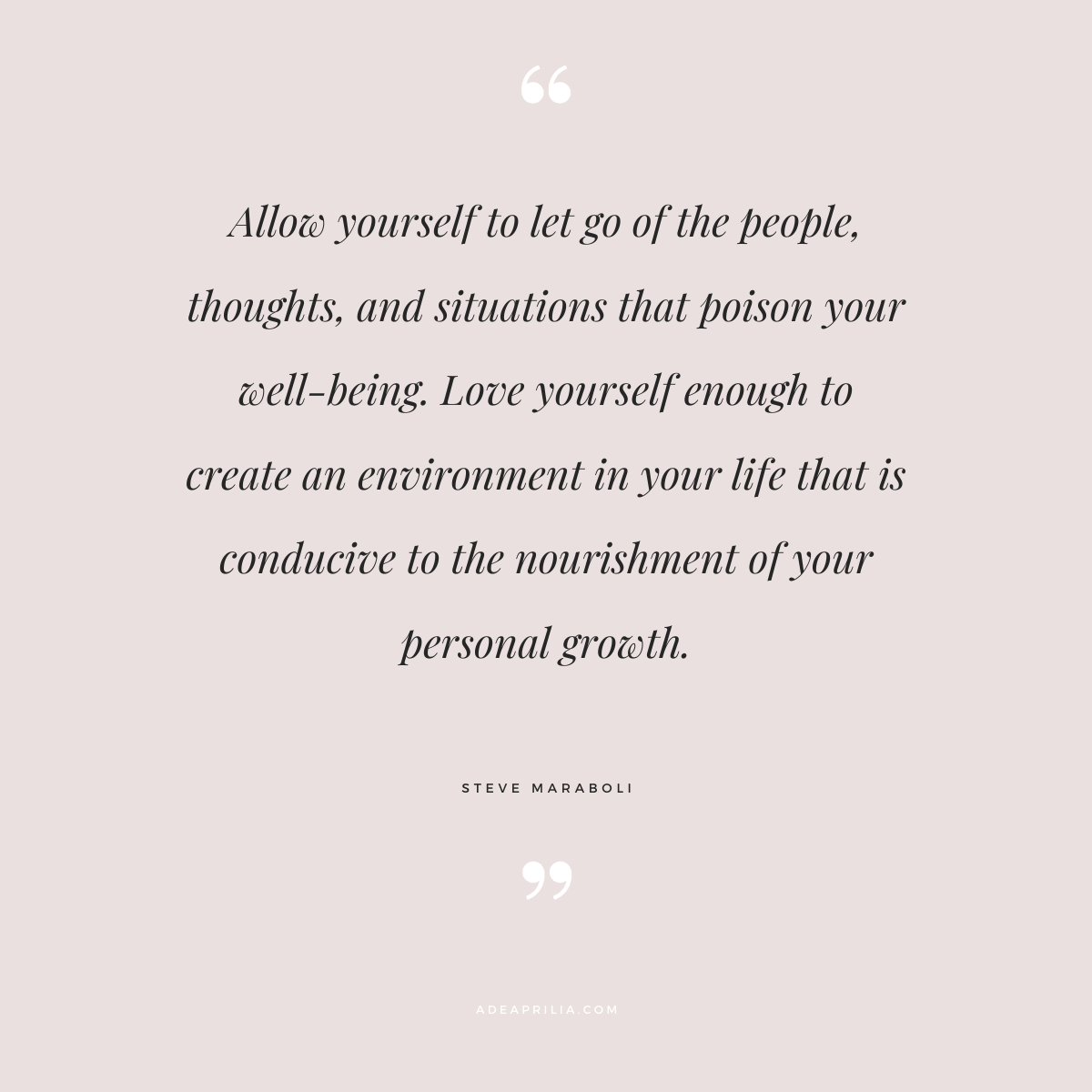 38/ "Allow yourself to let go of the people, thoughts, and situations that poison your well-being. Love yourself enough to create an environment in your life that is conducive to the nourishment of your personal growth." — Steve Maraboli
---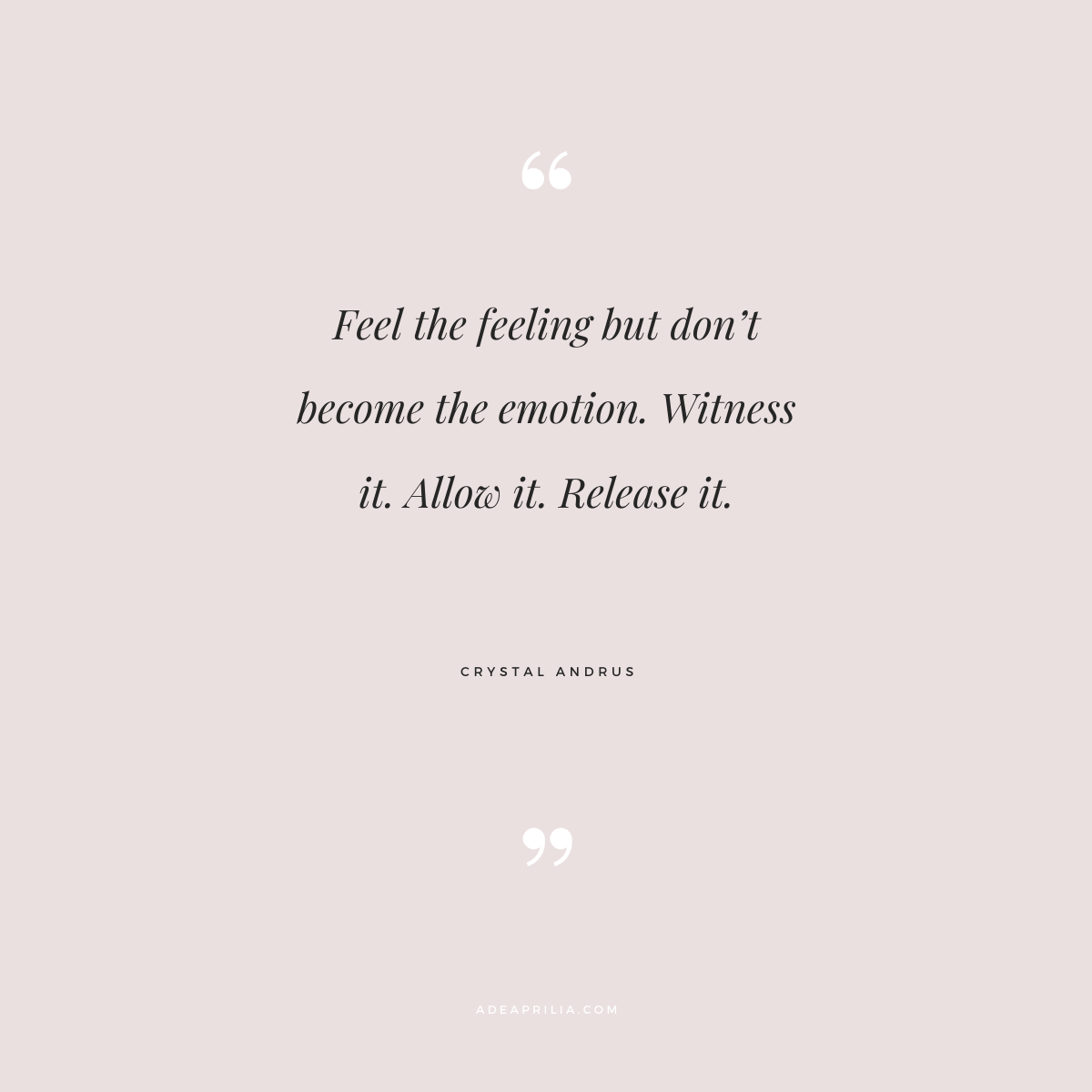 39/ "Feel the feeling but don't become the emotion. Witness it. Allow it. Release it." — Crystal Andrus
---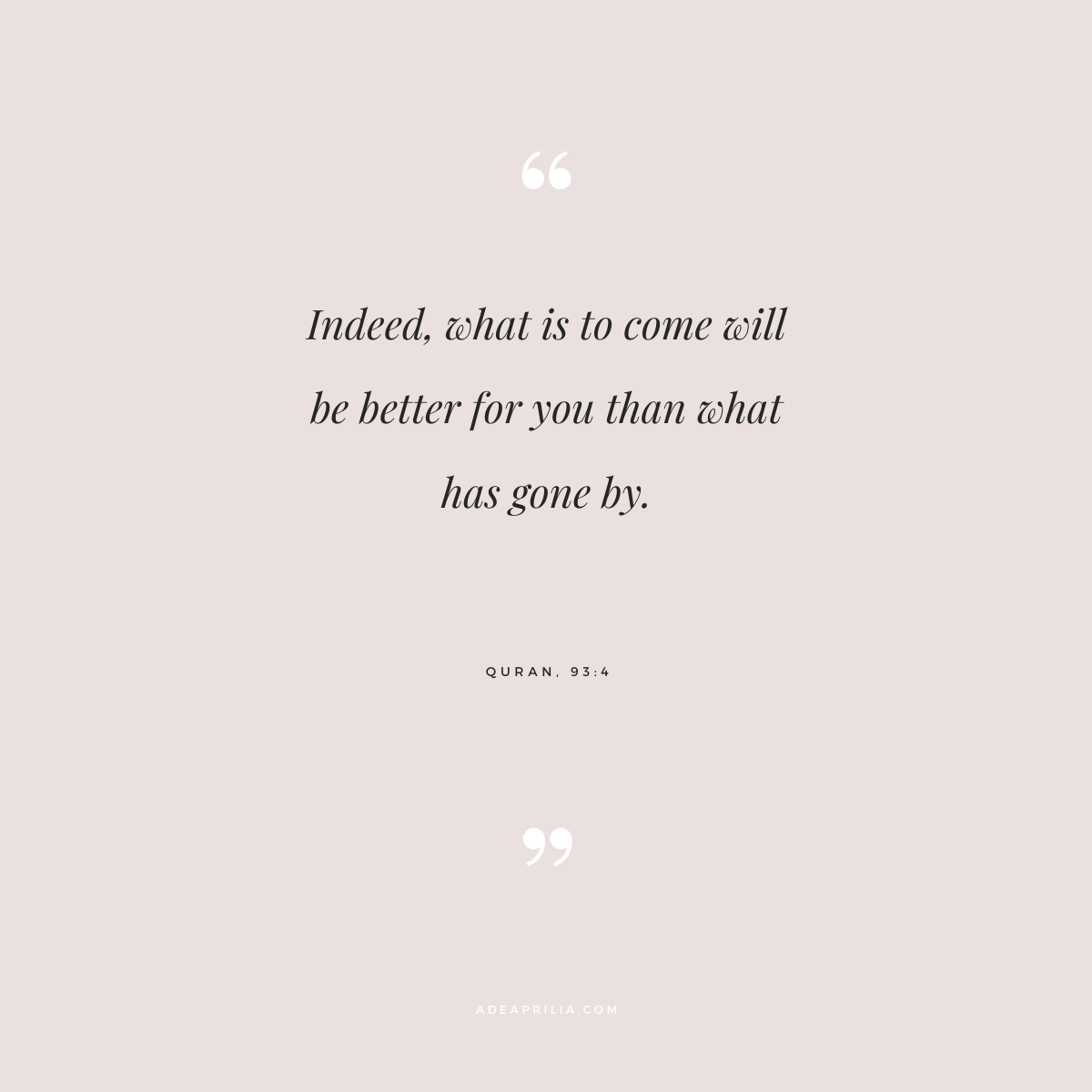 40/ "Indeed, what is to come will be better for you than what has gone by." — Quran, 93:4
---
---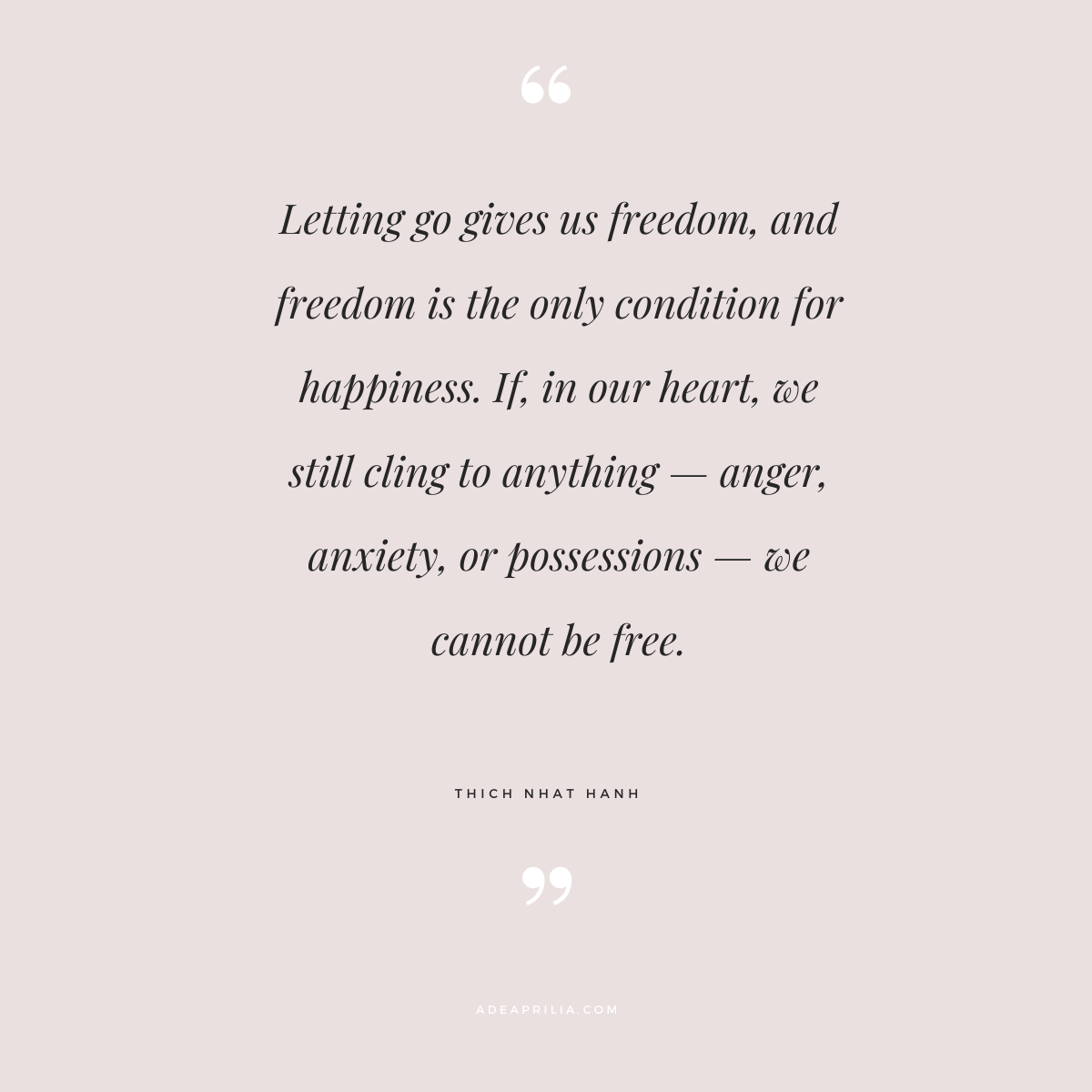 41/ "Letting go gives us freedom, and freedom is the only condition for happiness. If, in our heart, we still cling to anything — anger, anxiety, or possessions — we cannot be free." — Thich Nhat Hanh
---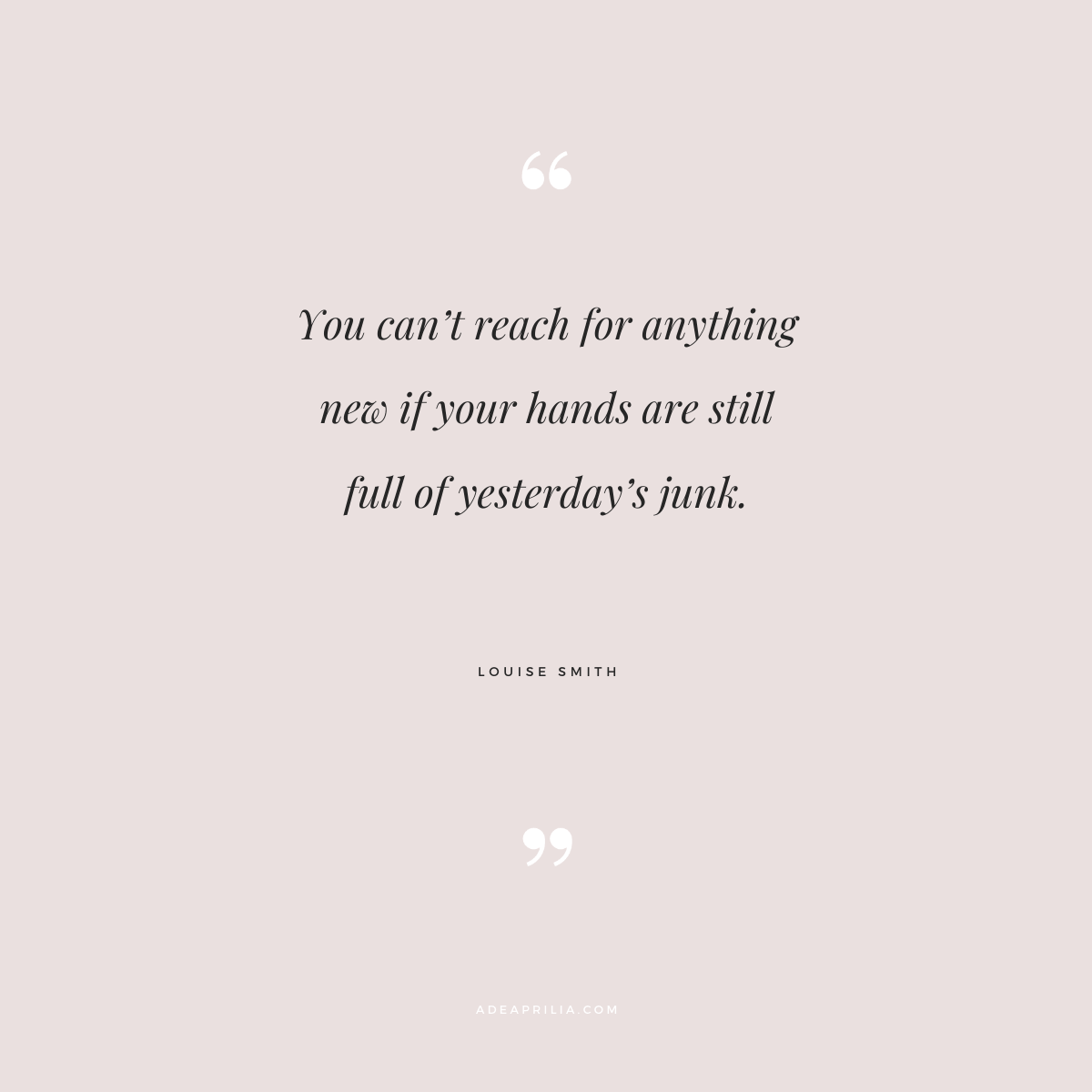 42/ "You can't reach for anything new if your hands are still full of yesterday's junk." — Louise Smith
---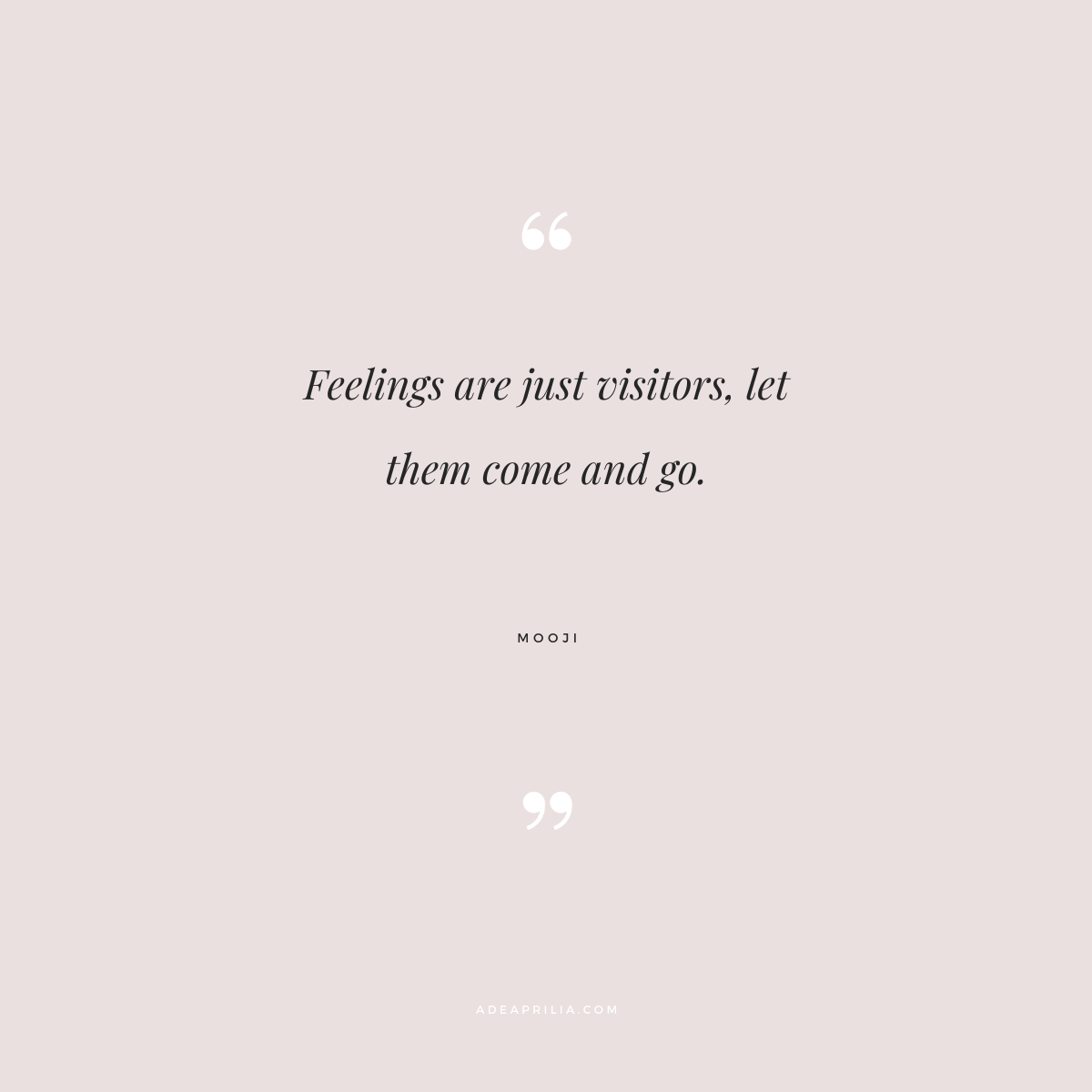 43/ "Feelings are just visitors, let them come and go." — Mooji
---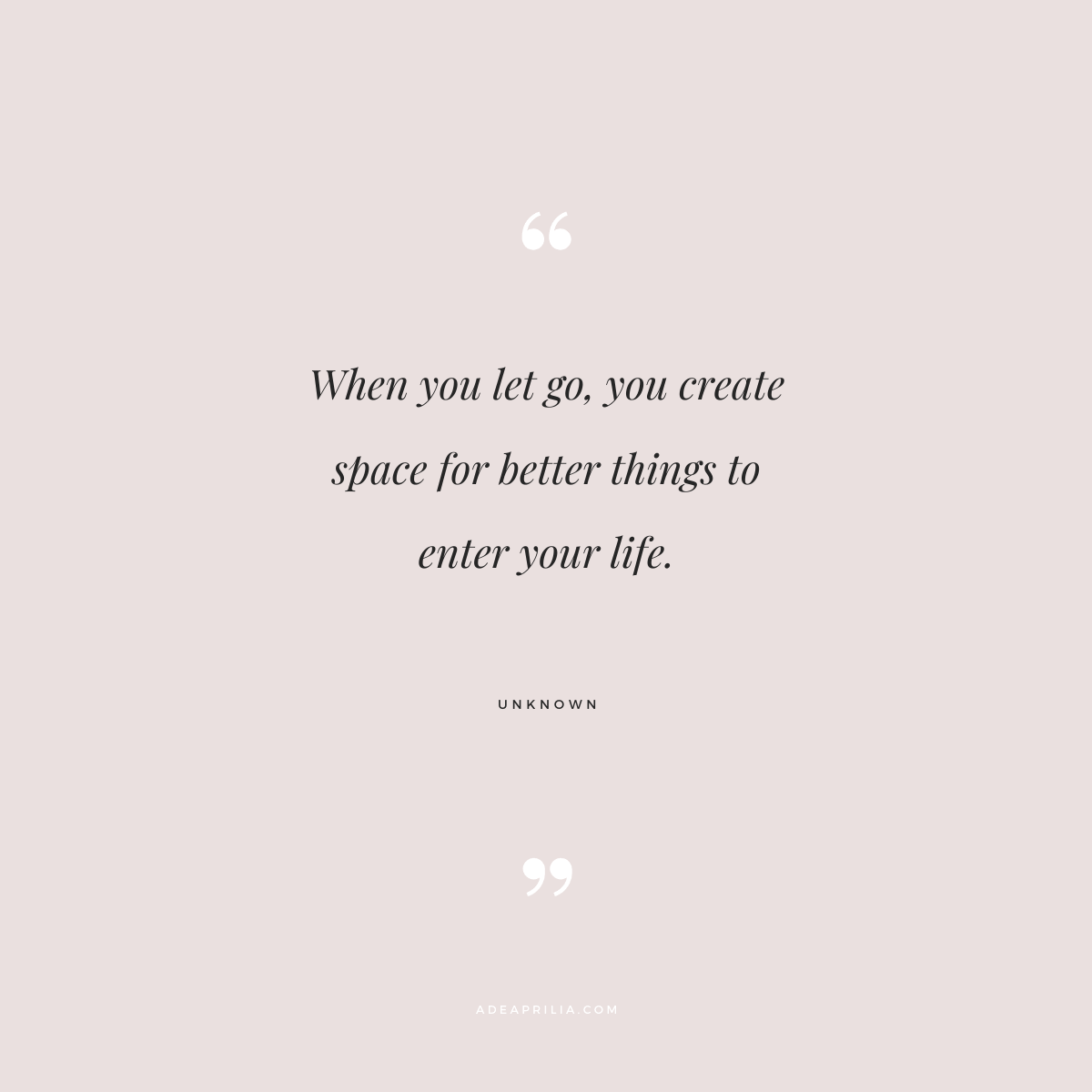 44/ "When you let go, you create space for better things to enter your life." — Unknown
---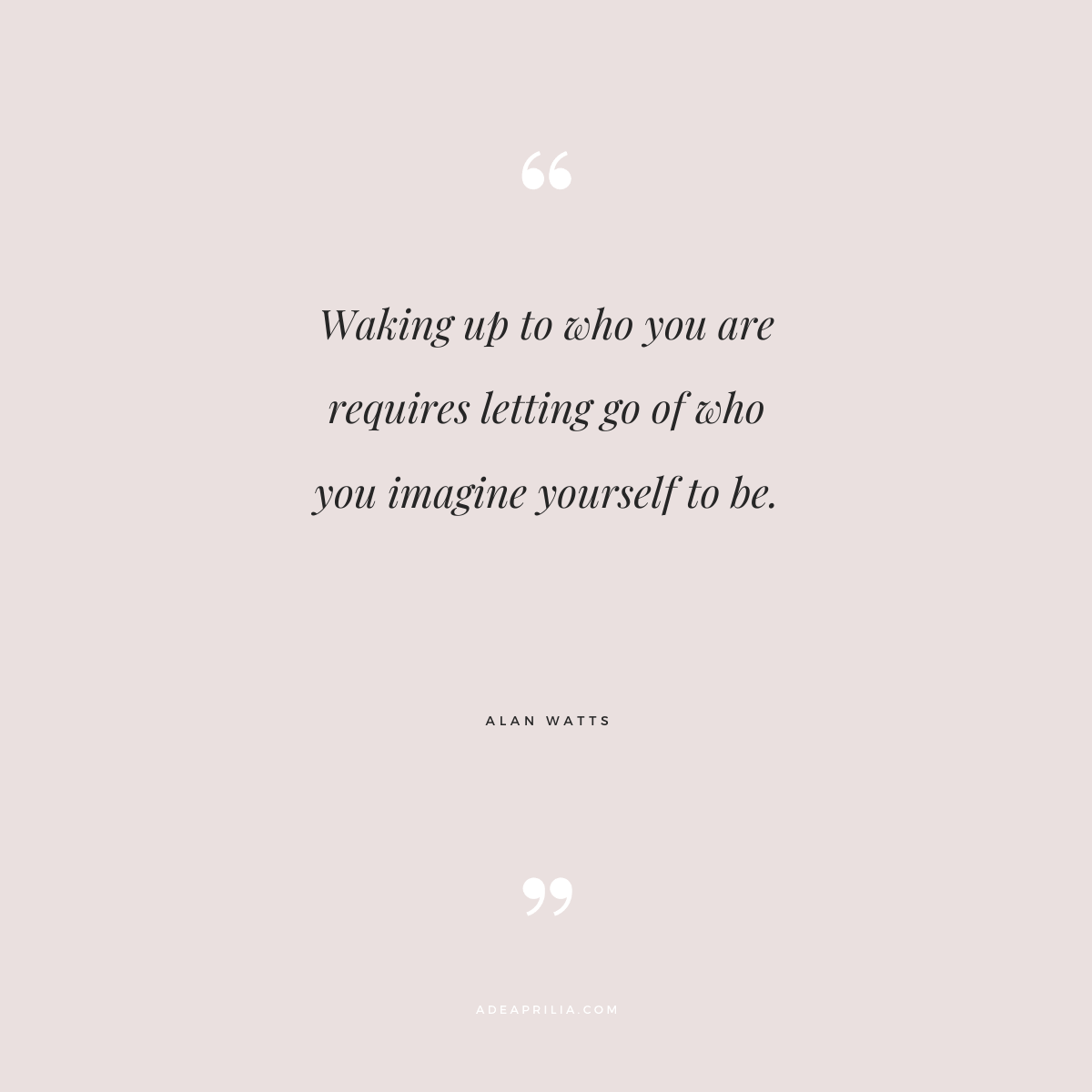 45/ "Waking up to who you are requires letting go of who you imagine yourself to be." — Alan Watts
---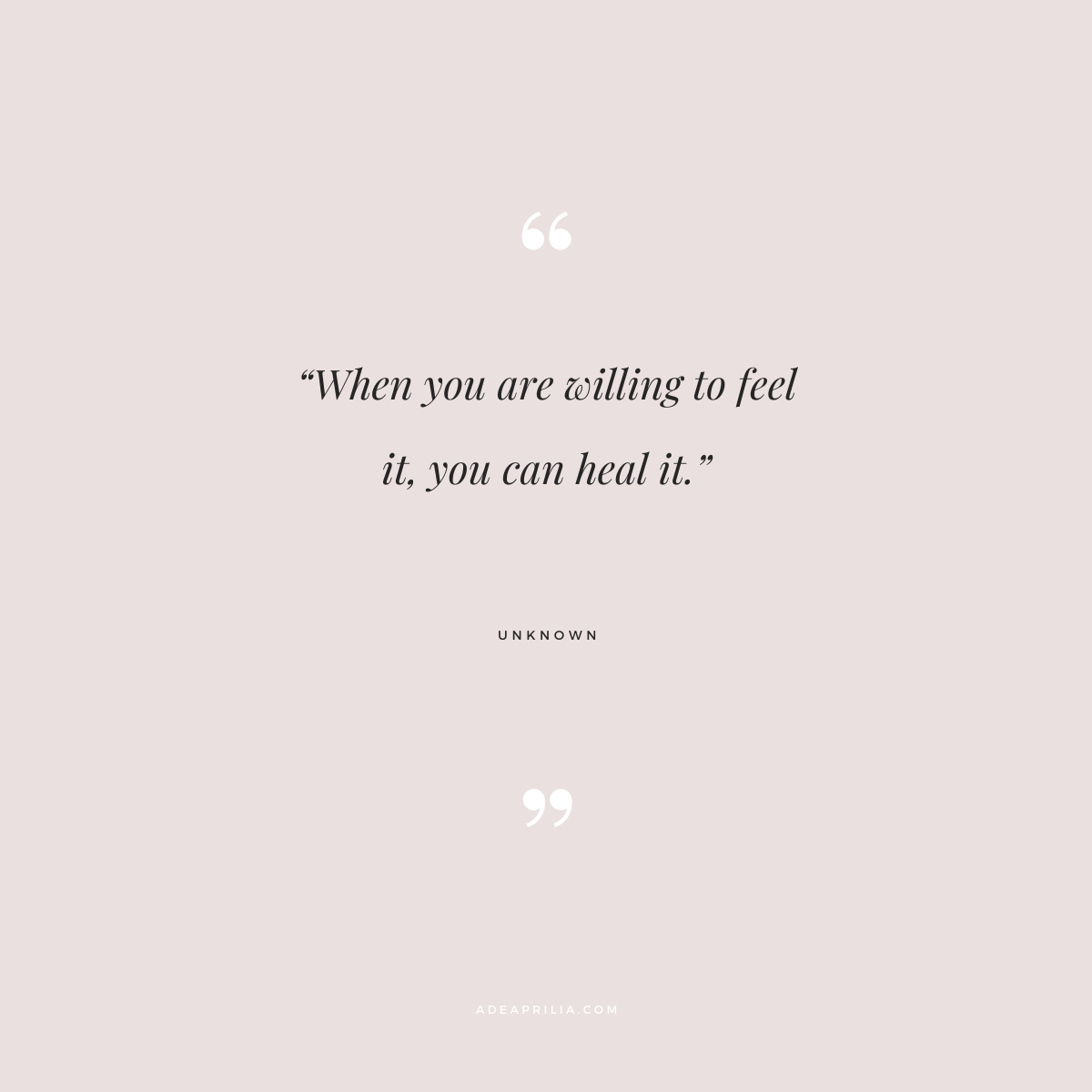 46/ "When you are willing to feel it, you can heal it." — Unknown
---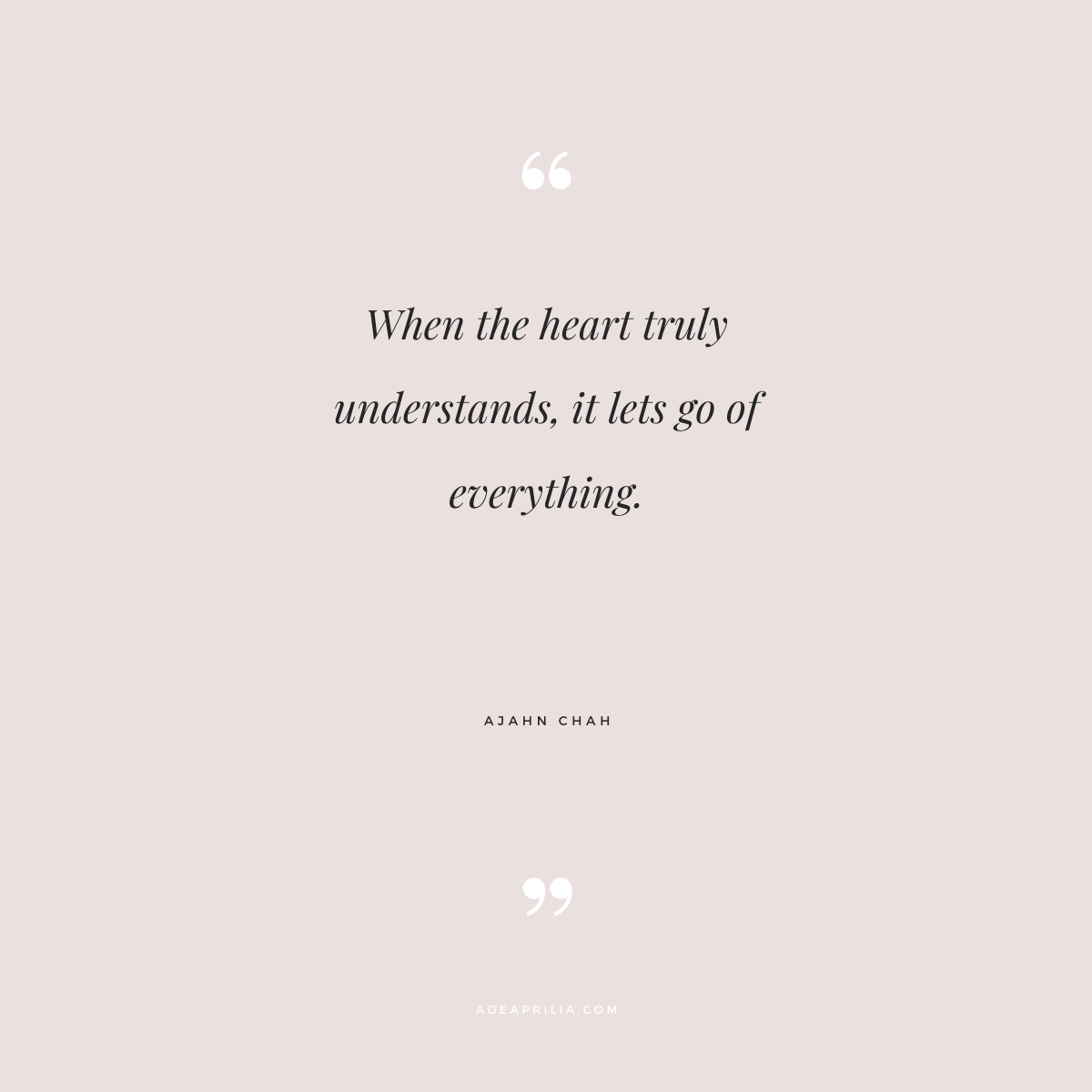 47/ "When the heart truly understands, it lets go of everything." — Ajahn Chah
---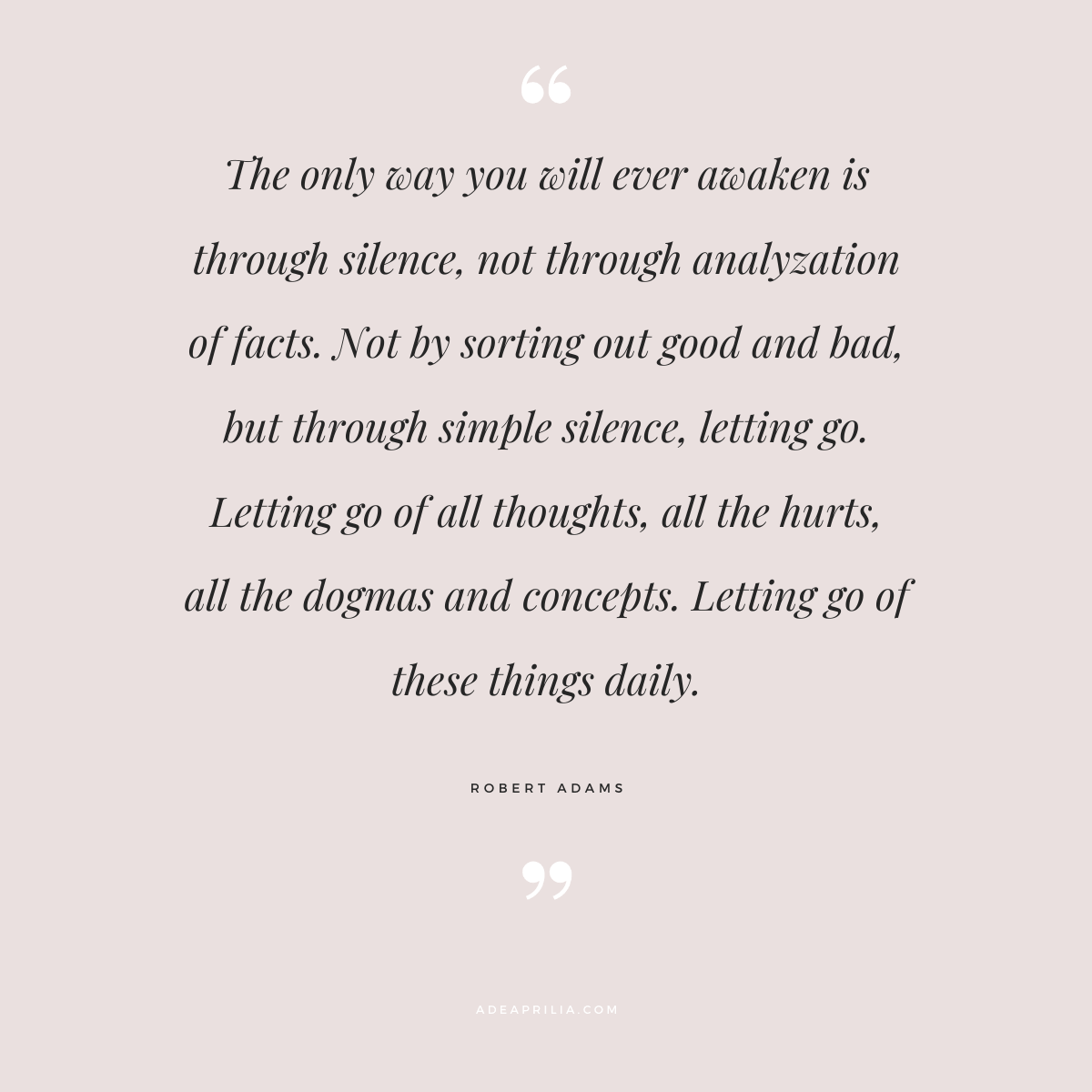 48/ "The only way you will ever awaken is through silence, not through analyzation of facts. Not by sorting out good and bad, but through simple silence, letting go. Letting go of all thoughts, all the hurts, all the dogmas, and concepts. Letting go of these things daily." — Robert Adams
---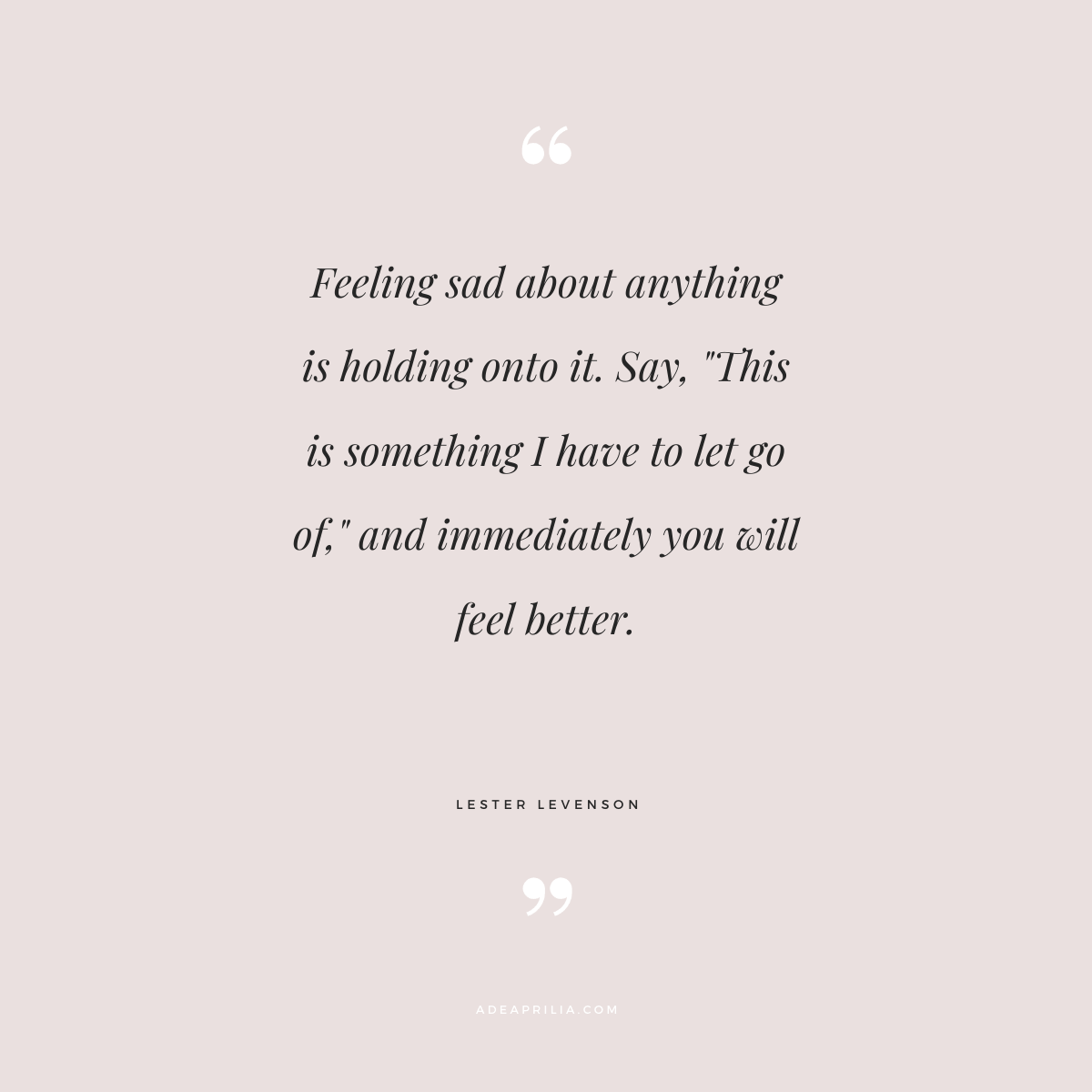 49/ "Feeling sad about anything is holding onto it. Say, 'This is something I have to let go of,' and immediately you will feel better." — Lester Levenson
---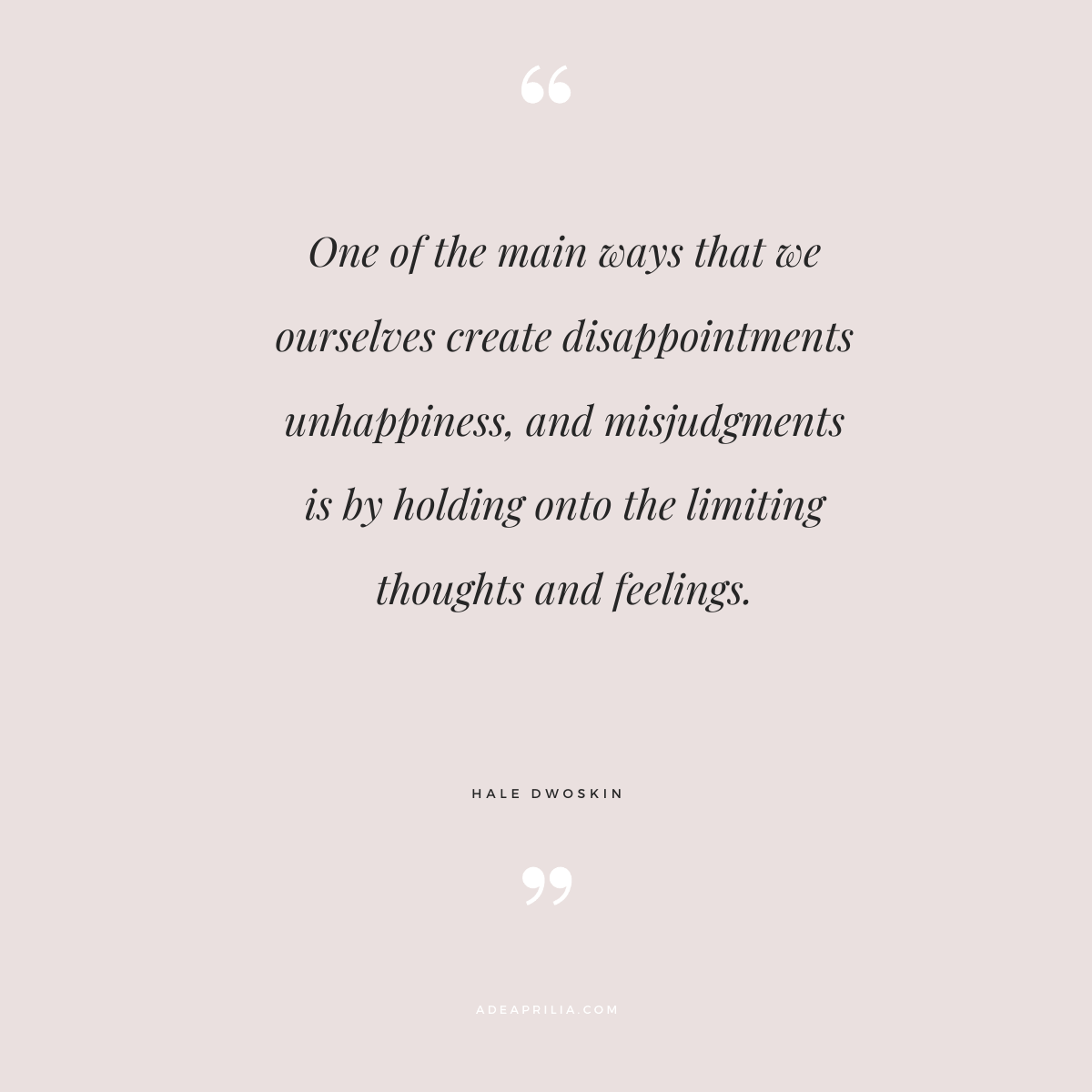 50/ "One of the main ways that we ourselves create disappointments, unhappiness and misjudgments is by holding onto the limiting thoughts and feelings." — Hale Dwoskin, founder of Sedona Method (a simple and powerful tool to let go of unwanted emotions you can use any time, any place, to improve any area of your life.)
---
If You're Tired of Being Tired, Take Action Now
You can also level-up and book your 1-1 breakthrough session with me to be free from limitations.
We'll figure out the biggest force that holds you back to have the life you adore and set that free.
You'll stop agonizing over your past, and be reinvigorated to tackle life head-on.
I'll create a custom step-by-step letting go plan so you know what to focus on to build your life and help you discover new opportunities.
It's beneficial towards your own healing.
In fact, you'll never fully heal when you're not able to let go.
---
---
Now you:
Do you practice letting go?
How do you deal with people, past events, or any situations that don't serve you anymore?
And if you choose to be on the other side of it (the holding on side), how long will you plan to do that? Does that work for your happiness?
Tell me in the comments.
Save This PIN!
Feel free to share these inspirational letting go quotes to help you moving forward with a loved one if you happen to know someone who is going through a tough time.