This post may contain affiliate links. If you make a purchase, I'll receive a commission. Win-win. Disclosure
---
---
You have probably heard the Serenity Prayer.
And if you're like me, at times, you still find yourself waiting for an answer.
I know, right?
We struggle to let go of what we can't change.
So… What's the answer to let go of what we can't change?
It's so simple that it may confound you.
Let go of the feeling of wanting to change it.
Let go of the feeling of wanting to change of what you don't like.
Let go of the feeling of wanting things to be different than the way it is — including events in the past.
If you remain open to the elegance and simplicity of this solution, it has the power to set you free.
Intrigue?
Read on.
---
---
---
READY TO LET GO OF THE THINGS YOU CAN'T CHANGE?
Check out my free guided audio to get started on how to release emotions painlessly on the spot!

---
Why We Can't Let Go of What We Can't Change
Have you ever wondered about things like…
"How come it's never been easy for me?"
"Isn't the idea of letting go sounds defeated?"
If you're reading this and your heart is aching. . .
. . .I want you to know you're not the only one.
I struggled with this one for a long time.
Letting go was one of the hardest things to do. Whether it's a relationship, a friend, a change in life circumstance, a good book, my ego (ha!), even a job and my perfectionism around it.
I couldn't let go of attachments when "I don't really want to."
Here's what I used to do:
Try to control my feelings so I don't have to feel the pain
Spend all day journaling, analyzing, and tell stories about my "suffering" to my family and friends – I thought it's going to make me feel better, or maybe they'll rescue me
Eat many things in the "not worth it" category — like tiny crumbs of chips from the bottom of the bag, or Nutella straight from the jar
Keep asking myself "why is it happening" questions instead of "how can I support myself to move forward?"
Play blame game frame and discard all love
I don't have to point out the problems with this attitude.
My mom and friends told me to let go and I created all the whole excuses to not doing it.
Most of us are conditioned to believe that if you let go, if you surrender, you will either be a victim of circumstances and not assertive in your own being, or you will be viewed as being lazy, lacking in willpower, and un-motivated.
Those… 👆Definitely not me!
---
I changed my attitude a couple of years ago when I realized something about letting go process.
I'm about to shove a stick of dynamite into that big ol' excuse and light it. RUN!
---
---
The truth is, letting go is just a decision. That's it. A decision.
I repeat. Yes, it's just a decision.
To truly let go of something, we first need to have the willingness to do so. If we want to live a happy and fulfilling life, choose to let go.
I finally discovered that I let go way more easily when I make a choice to take my power back.
The pressure's off.
It's just a decision.
If the mind makes up a story, I ask myself a question:
---
"Would I rather hold on to this feeling?"

or

"Would I rather be free?"
---
The answer is obvious.
As a result, my life has never been this easier.
---
Why Is It Hard To Let Go?
The desperate attempt to hold on to the things that were familiar to us limits our capability to experience happiness and joy in the present moment.
Guess what, life is all about continuous change.
Ramana Maharshi says:
---
This means to us that no matter how hard we try to keep things as they are, we will sooner or later be confronted with relentless changes, whether we like it or not.
However, as soon as we cease our attempts to own and control the environment we are living in, we open up ourselves to new possibilities.
---
Release Your Attachment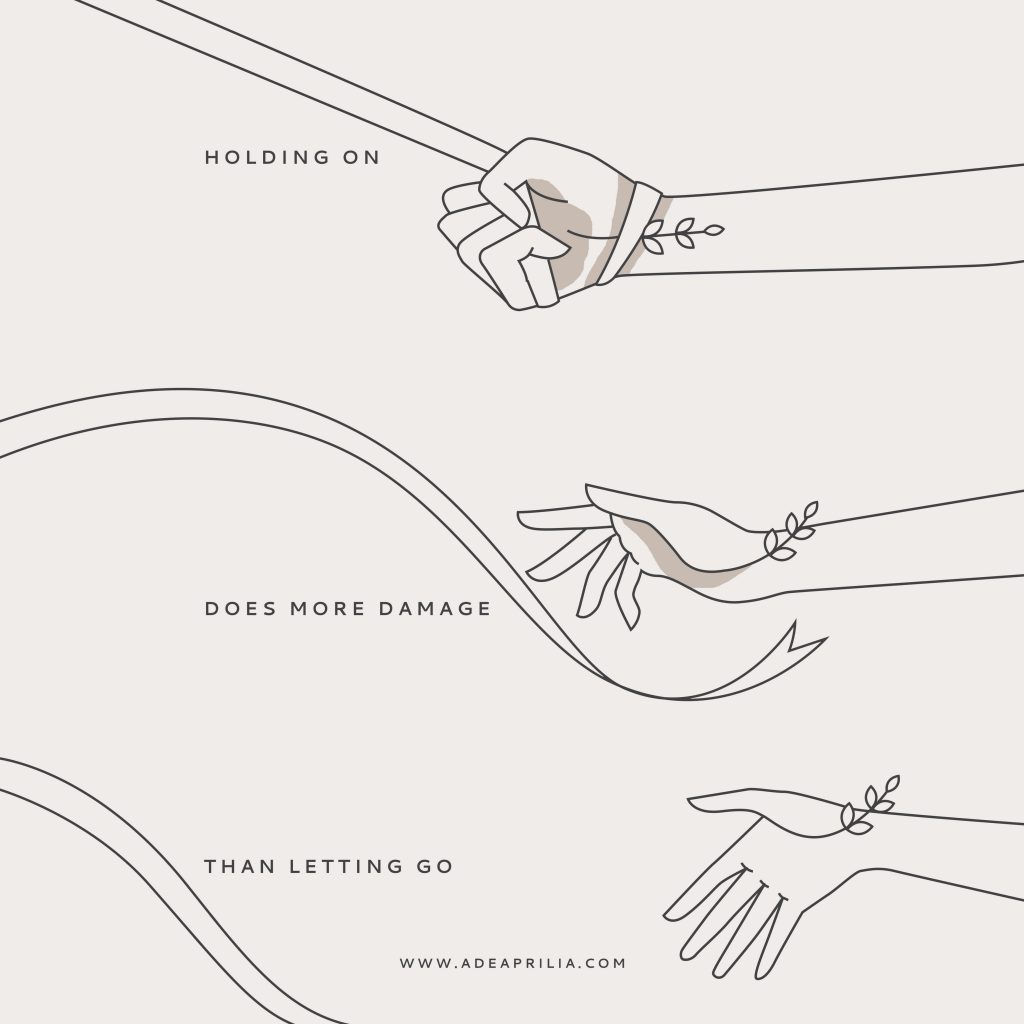 There is a saying that depression is living in the past, anxiety is worrying about the future, and true contentment is living in the present.
I know this is true for my clients and myself previous to letting go.
But when you're forcing yourself to change a behaviour without changing how you feel, you'll find yourself suppressing your feeling,
However, if we can learn to master the skills of letting go of past hurts and grievances we're holding on to, we can truly feel a sense of peace.
If we stop worrying about every possible case scenario in the future that can go wrong, we're open to having a more successful and meaningful moment in all areas of our lives.
---
Are You Open To Being Happy?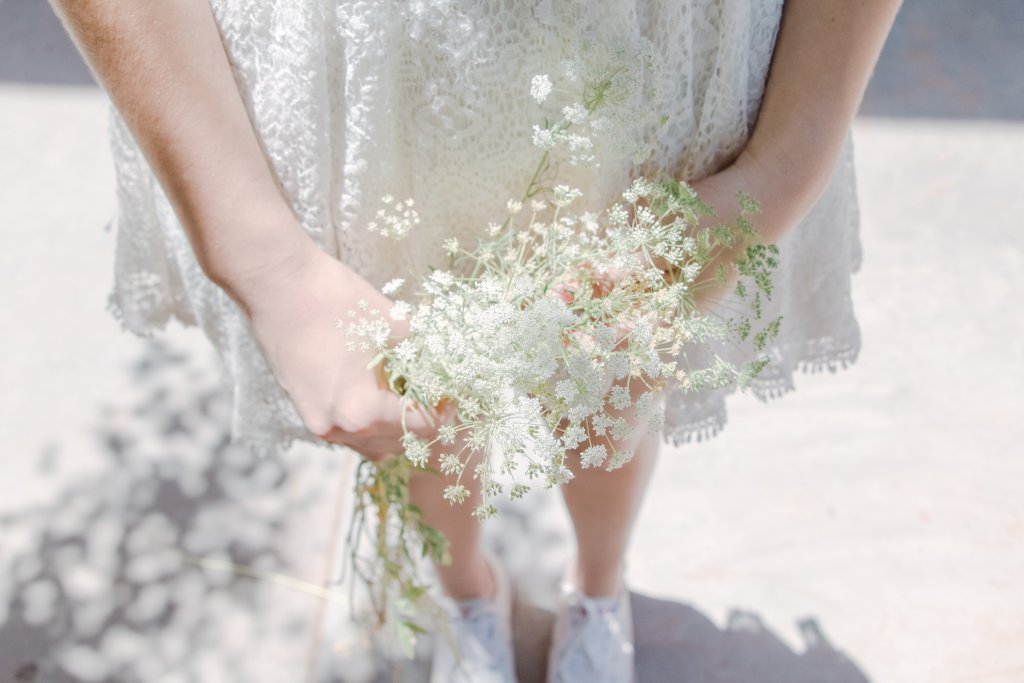 Have you ever noticed that it's hard to feel peaceful when you dwell on anger?
If you want to feel free, choose to let the story go.
It's not easy to feel satisfied if you feel everything needs to be perfect. If you want to feel calm, allow things to be the way it is.
It's a great deal of effort to be stable if you feel you need to be busy. If you want to feel centered, let the pressure go.
And it takes a lot of work to feel relaxed if you're clinging to fear or anxiety. If you want to feel at ease, let your worries go.
You'd also feel heavy to experience love if you mistrust everyone else. If you want to feel connected, let your suspicions go.
It's important to understand that your mind doesn't know what it's doing. It tells you you're going to get from letting go of things what you already have from holding on to them.
Don't take your mind too seriously and let go of wanting to be controlled by the mind. Just allow them to leave.
Use the analogy of the clouds and the sky.
You are not the cloud, so you're definitely not the thoughts and emotions.
You are the sky—always limitless, unaffected, and spacious even when obscured by clouds that pass through it.
Every moment is a new opportunity to let go and be free. And that's where I start. I choose to be free and I let go.
---
What Do You Want???
Sorry if it sounds rude, like when someone texts or calls you for the 8th time and you yell at the phone before picking it up.
I meant it literally. And emphatically.
What do you want — in your life, in your business, in your bank account?
Are you open to being truly happy?
Are you willing to achieve everything that you have been wanting in your life?
And are you ready to find what your heart has always been seeking?
If you answered "no" to all three of these questions, then please don't bother to let go.
If you answered "yes," to any of them, letting go is a practical way to tap an inner source of boundless happiness, to achieve your wildest dreams and highest potential, and to become a spiritual "finder" instead of a seeker.
---
How To Let Go of What You Can't Change
When you change yourself from the inside out, the changes are permanent.
Allow yourself to let go of what you can't change and be open as you can to change your consciousness and your life.
This might sound counterintuitive but the more you hold on, the more it persists.
How to do that?
I'm using The Sedona Method to let go of anything. Why? Because the method always starts with questions instead of "ideas" so the process produces insight and helps us solve problems.
Ask yourself this one question:
---
Could I let go of the feeling of wanting to change this (situation, person, or place)?
---
Let go of things you don't like and want to be different the way it is, including events in the past.
I know it's so simple. But like I stated, if you remain open to the elegance and simplicity of this solution, it has the power to set you free.
Over time, as you work with releasing, your life will stand out more than they did initially.
That's because you'll have changed and become ready to see things form a new perspective.
When this happens, allow yourself to honor the change and shift your focus accordingly.
As you let go, you'll discover a way to accept the things that you can't change.
You'll find that you're easily and bravely changing the things in your life that need to be changed.
And of course, the wisdom to distinguish between the two will suddenly be at your fingertips.
---
PIN THIS: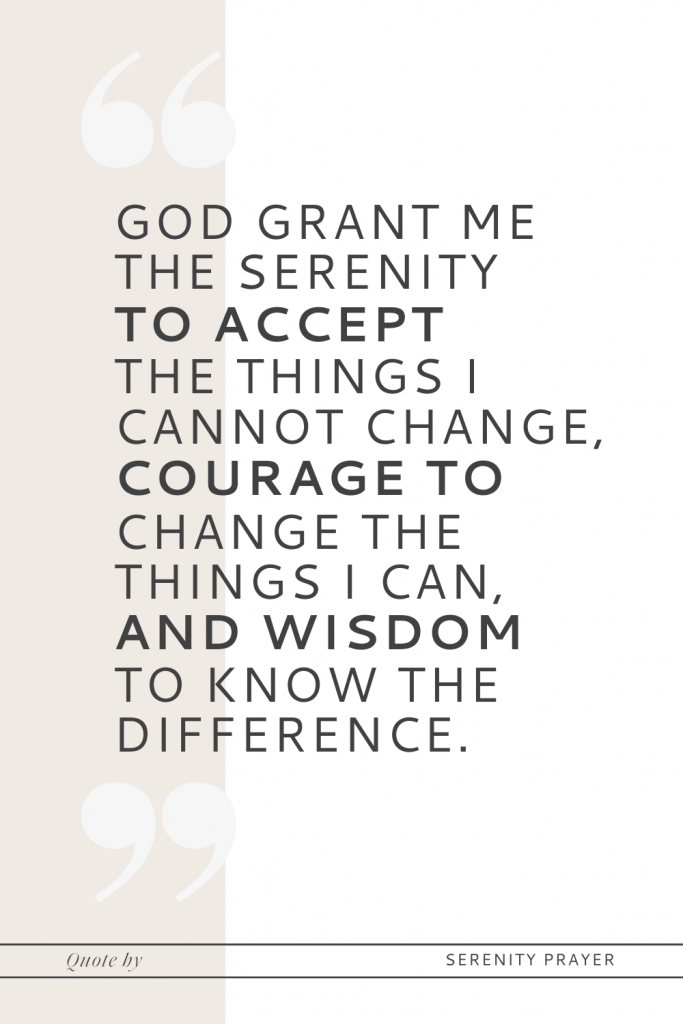 ---
In order to make the process a little easier, I've collected 50 inspirational letting go quotes to help you move forward. I hope these quotes will leave you inspired to be your authentic strong self and discover the new opportunities that come with changes!
---
How To Move Forward
And if you're ready to create a life that you love, here are the next steps I recommend:
Grab The Moving From Pain to Peace Audio Guide which will give you the exercises you need to let go of issues packed with emotional complexity and create a solid foundation to change your life.
(yes, it's for free!)
---
---
If You're Tired of Being Tired, Take Action Now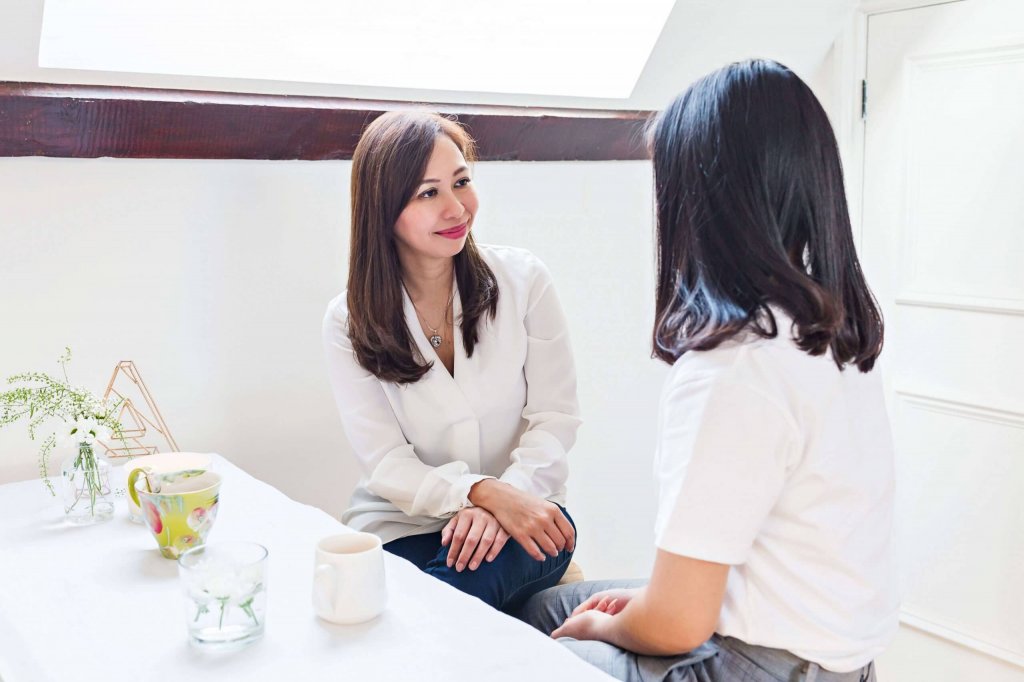 You can also level-up and book your 1-1 breakthrough session with me to be free from limitations.
We'll figure out the biggest force that holds you back to have the life you adore and set that free.
You'll stop agonizing over your past, and be reinvigorated to tackle life head-on.
I'll create a custom step-by-step letting go plan so you know what to focus on to build your life and help you discover new opportunities.
It's beneficial towards your own healing. In fact, you'll never fully heal when you're not able to let go.
---
---
Now you:
Do you practice letting go?
How do you deal with people, past events, or any situations that don't serve you anymore and things that you can't change?
And if you choose to be on the other side of it (the holding on side), how long will you plan to do that? Does that work for your happiness?
Tell me in the comments.
---
Save This PIN!
Feel free to share this with a loved one if you happen to know someone who is going through a tough time.