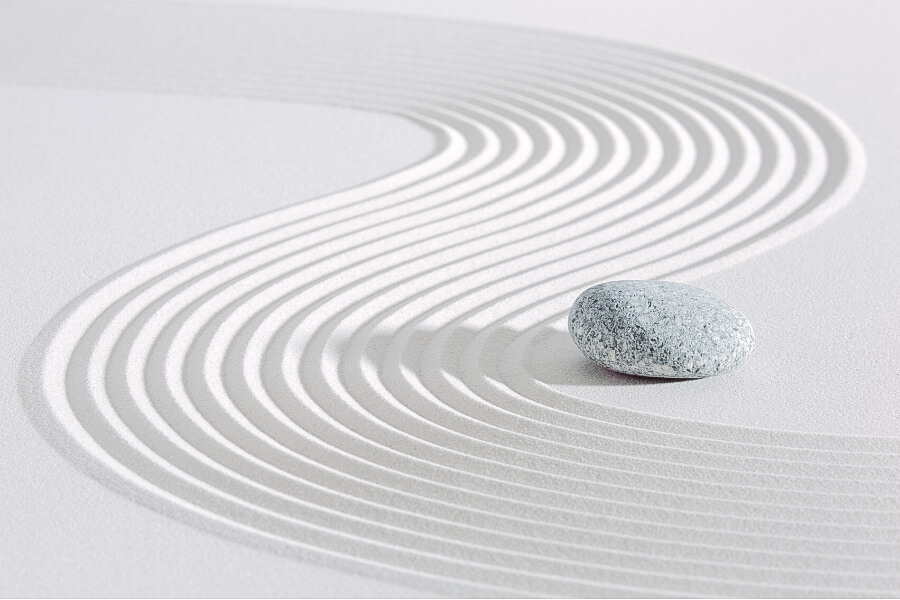 Last Updated on August 11, 2020 by Ade Aprilia
---
This post may contain affiliate links. If you make a purchase, I'll receive a commission. Disclosure
---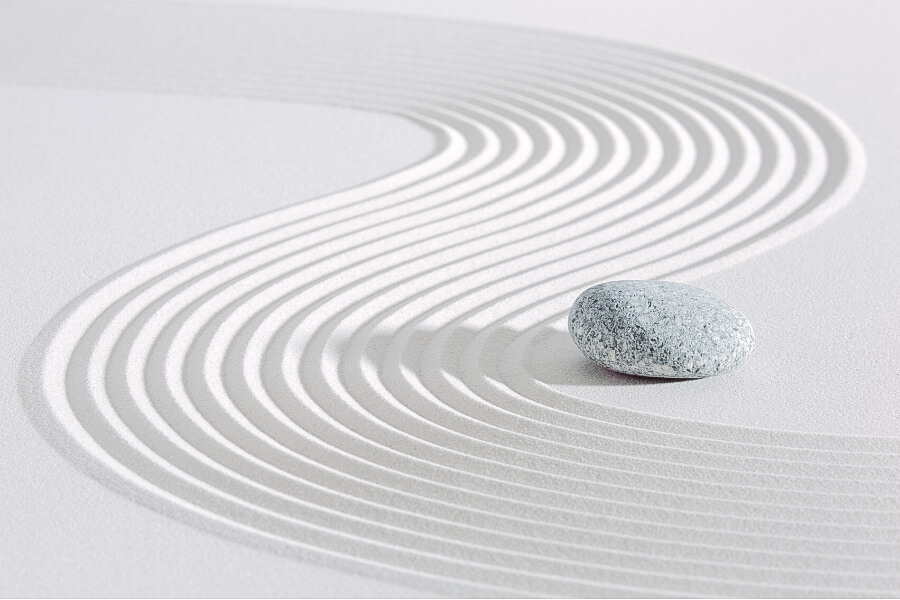 Did you know that you can use your mind to help heal your body?
Yes. You were born a healer.
---
---
READY TO HEAL YOURSELF?
Check out my free guided audio to get started on how to release emotions painlessly on the spot!

---
If you have a curiosity about how you can use your mind to help heal your body…
. . .you can either plop down $145 to get the course. . .
. . .or you can listen to it for free to see if it is to your liking.
---
If you have pain, read this!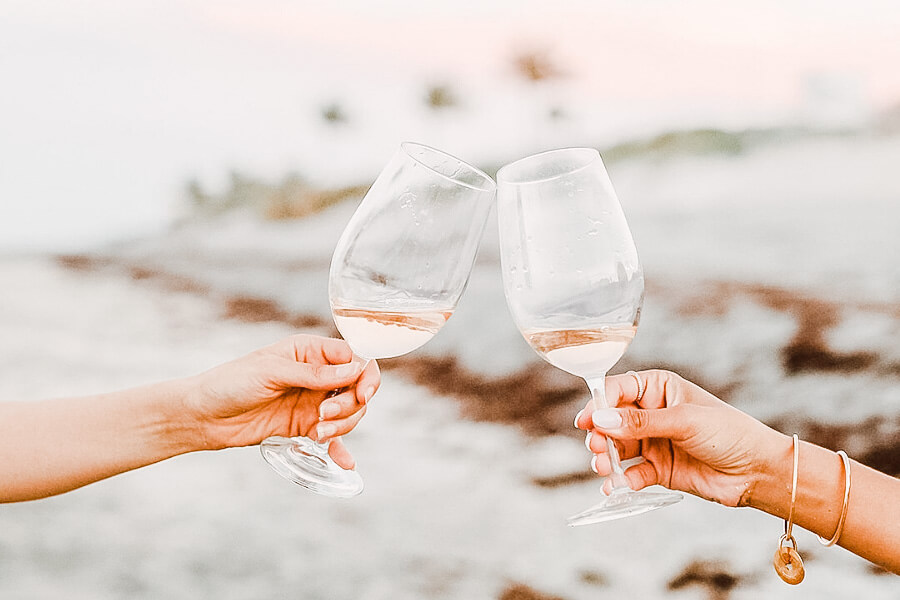 I love Fridays at the local wine shop, because they have samples of different wines. Since wine isn't cheap, it's nice to know that what I'm getting is to my liking.
If you suffer from any pain, disease, fatigue, stress, or the effects of aging, you may have just found the answer you've been searching for.
Beginning on April 13, you can try out the audios and videos of a popular self-study course without having to buy it.
The course teaches an ancient Chinese "practice" that can take away stress, pain, and sickness from your body at amazing speeds. . .
. . .leaving you with more energy.
The course is called Spring Forest Qigong — a system of healing — that you can listen and watch for free.
My good friends at Learning Strategies invite you to experience Spring Forest Qigong in their March online event — absolutely free of charge.
---
What Is Spring Forest Healingfest?

Spring Forest Healingfest is a free online event to. . .
. . .release pain, stress, and sickness from your body using easy-to-follow methods of Qigong.
People who have pain want ways to help them feel better and get well. Qigong is an excellent method to help someone get on the road to health and wellness. It is a way to gently and thoroughly release nearly all energy blocks and eliminate most causes of illness and imbalances.
Dr. Wang Chong Xing from the Shanghai Institute of Hypertension said in a PBS documentary that after 30 years of study,
---
"We think Qigong can cure every kind of disease, some responding better than others."
---
I have personally practiced Qigong and have always found it helpful and supportive of releasing, and my well-being in general.
The information in the course is easy to understand and the steps are clear. I've practiced these techniques myself and highly recommend it. I'm sure you will be amazed at what you experience.
If you don't have any symptoms that need healing, but you would like more peace and serenity or joy and happiness, the course is absolutely worth checking out for those reasons alone.
I strongly encourage you to get your Free Pass today and plan on listening to the first session online on Monday, April 13.
You will be able to listen to ten professionally produced, 30-minute audio sessions of Chunyi teaching you the techniques.
And you will be able to watch two video sessions of him demonstrating it all.
There is no catch or no hidden agenda. It is absolutely free for you.
All you have to do is sign up and go to the special website during the dates of the Spring Forest Healingfest.
---
Edited: The event has ended.
---
The Healing Power of Spring Forest Qigong Will Astonish You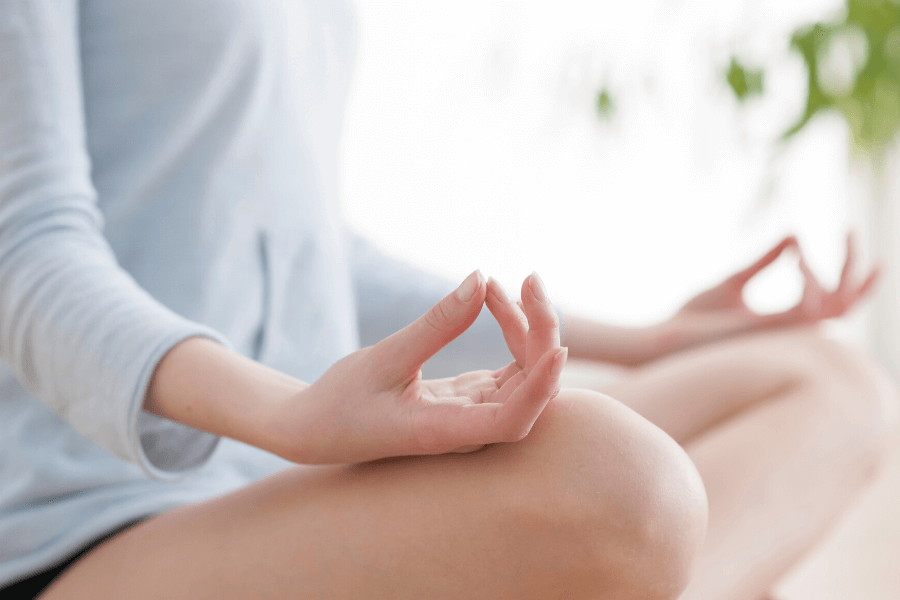 You possess the innate ability to help heal your own sickness and disease — and to help heal your loved ones — using nothing more than your own natural energy.
It may sound a bit implausible, but I assure you, it is not.
In fact, almost 250,000 people, just like us, have learned to apply an amazing and easy-to-learn healing technique called "Spring Forest Qigong" to help heal diseases such as cancer, fibromyalgia and diabetes, relieve chronic and acute migraines, ease depression and anxiety, and alleviate allergies.
Master Chunyi Lin, our host for this free event, has dedicated his life to his mission of "a healer in every family and a world without pain."
Here are just a few of the many problems that have been helped by Spring Forest Qigong:
General pain: neck, shoulder, knee, postoperative pains, arthritis, joint pain
Migraine headaches, sinus problems, allergies
Spinal problems
Weight control
Hearing or sight problems
Female or male organ problems
Kidney or liver dysfunction
Strokes
Glandular dysfunction such as thyroid problems
Anxiety
Diabetes problems
Gall or kidney stones
Heart disease: heart attacks, congestive heart failure, recovery from heart surgery, and general heart dysfunction
Circulation problems
Depression
Cancers
Lung problems
Digestion problems
Immune dysfunction such as AIDS and lupus
Bone marrow problems
Mental disorders: post traumatic stress disorder, panic attacks, addictions, obsessive/compulsive disorder, hyperactivity, dyslexia
Comas
Stress
The many benefits people have reported include:
Greater cardiovascular health
Improved metabolism
Sex hormone levels balanced
Bone density increased
Outlook improved in cancer patients
Aging process slowed
Joints lubricated for pain-free movements
Nervous system calms for feelings of contentment
So much can happen when you practice Qigong, and it is all yours to experience — thanks to the Spring Forest Healingfest.
You really have to experience it for yourself to believe it.
You can watch this video of a news report that aired on a Minneapolis — St. Paul television station:
---
How to Heal Yourself With Qigong
I think you'll find this ancient Chinese technique just as amazing as I do.
Qigong (pronounced chee-gong) has been around for over 5,000 years and is actually the grandfather of Chinese medicine, including Tai-Chi, acupuncture, and Shiatsu. It works with your body's energy, or "Qi."
According to Chinese medicine, when your "Qi" isn't flowing freely, you can get sick, stressed, or emotionally out of kilter. Disease, pain, and negative emotional conditions are symptoms of blocked energy.
That's why Master Lin says:
---
"Sickness is nothing to fear."
---
In the past, Qigong was taught in secret and usually required years of study.
Master Lin studied year after year under the guidance of some of China's most revered masters in the most remote regions of the country.
Through his years of study and practice, Master Lin discovered a startling and profound truth: "The most powerful is also the simplest."
He realized that the most powerful aspects of Qigong could be contained within a few precise movements and meditations.
Inspired by his great love for mankind, Master Lin did what no master at his level had ever done. He stripped away the mystique, confusion, and drama surrounding Qigong.
He distilled the practice down to a program that uses a simple combination of breathing, focused concentration, mental exercise, and gentle movements.
---
"Like Yoga, Qigong teaches you to balance energy in your body. Master Chunyi Lin has developed an easy-to-follow program that will allow you to incorporate the health benefits of Qigong into your daily life."
---
Spring Forest Qigong is so easy it can be done standing up, sitting down, or even lying down. You can even do it while you sleep. (I'm not kidding!)
In fact, you'll likely start having more restful sleep.
Best of all, it doesn't wear you out like strenuous exercises. In fact, Spring Forest Qigong provides a sense of alert calmness and instant energy.
Like most people I know, you probably lead a very busy life. So you'll appreciate the extra energy you'll get from Qigong.
You can begin by practicing just five minutes a day. Thirty minutes a day is better, and you'll probably want to increase your practice as you experience the benefits.
People who practice Spring Forest Qigong often report actually needing less sleep overall.
Just think, you could have even more time to spend with your family and friends, pursue your career, enjoy your favorite interests — or practice more Qigong!
---
Here's What Doctors Have Said About Heal Yourself With Qigong…
---
"I would place Qigong equal in importance to the incredible discoveries in the forties called antibiotics and in the fifties called immunizations."
---
"Mr. Lin's practice of traditional Chinese medicine, known as Qigong, is exemplary. His respect and straight-forwardness with patients uphold the highest medical ethics. His outcomes treating respiratory disease and cancer I have observed to be quite remarkable."
---
"As both the president of the International Institute of Chinese Medicine and as a Qigong Master myself, I am well-versed in the area of Chinese Medicine, and more specifically, with the Qigong community. It is without reservation that I say that Master Lin is at the top of his field among Qigong Masters in the U.S."
---
How To Take Away Stress, Pain, and Sickness From Your Body…
Your practice of Spring Forest Qigong can take away stress, pain, and sickness from your body at speeds that will amaze anyone…
Why? Because this is a powerful mind-body energy tool that absolutely anyone can learn to use to help heal themselves. It combines controlled breathing, focused concentration, and simple movement into a healing system and leaves you with more energy.
Here's another video you can watch to help you understand what you will get during the Spring Forest Healingfest:
---
Why the Spring Forest Healingfest System of Self-Healing Is So Powerful
Here are some Spring Forest Qigong success stories:
Esther Trejo suffered from a rare lung disease.
She was on oxygen 24-hours a day.
Doctors said her only hope was a lung transplant.
Using what she learned from Master Lin, she avoided surgery.
She had been off of oxygen and free of medication for over 10 years. And she's not just healthier, she's happier too.
Jim Nance had a painful knot in his back.
After one session, it completely disappeared.
Sue Sivula had a bleed on her brain stem. She could turn her head, but her eyes wouldn't move.
Doctors wanted to operate.
But she tried Master Lin's method instead, and was completely healed.
Char Foss is the Director of Nursing at Anoka-Ramsey College. She took a class from Master Lin for teaching purposes.
In the process, her back pain was eliminated.
You can read more here.
---
Introducing Your Host: Chunyi Lin

Many have studied Qigong, but few have lived it as has Chunyi Lin, the host of the Spring Forest Healingfest and creator of Spring Forest Qigong.
And no one has made Qigong as easy-to-follow, gentle, and heart-opening as Chunyi.
Chunyi Lin, now a Qigong Master recognized around the world, studied with a Shao-Lin Temple Buddhist, Master Yao, Master Yian in China's Guangdong Province, the famed Master Zhang in Xichuan Province, and a few other respected masters who do not want their names revealed.
As part of his training, Chunyi meditated and practiced various austerities in caves on Mount Qing Cheng and Mount Dinghu. In Chinese culture, cave meditation is recognized as the most powerful way to develop intuition, perseverance, patience, and tranquility.
Chunyi has gone so deeply into the meditative, tranquil core of Qigong that he can present complex techniques in simple, easy-to-understand terms. It takes a high level of scientific understanding to make science sound easy.
Chunyi has had access to a very rare diversity of Qigong Master instructors in China because of his high character and his constant search for ways to improve his own knowledge. He is also fluent in five Chinese languages, some as different from each other as French is from German. His linguistic expertise allowed him to learn from Qigong practitioners living in remote regions.
Chunyi established the fundamentals of Spring Forest Qigong in 1994 before arriving in the United States in 1995.
He began working with Pete Bissonette and Learning Strategies in 1997. Three years later the Spring Forest Qigong self-study course was released.
Since then, 250,000 people have explored the healing practice of Spring Forest Qigong.
Chunyi Lin has been involved with multiple research programs with organizations such as the University of Minnesota. He is a frequent keynote speaker at health conferences. Chunyi is a member of the Transformational Leadership Council.
Chunyi Lin lives with his family in the Twin Cities.
---
Write Down The Dates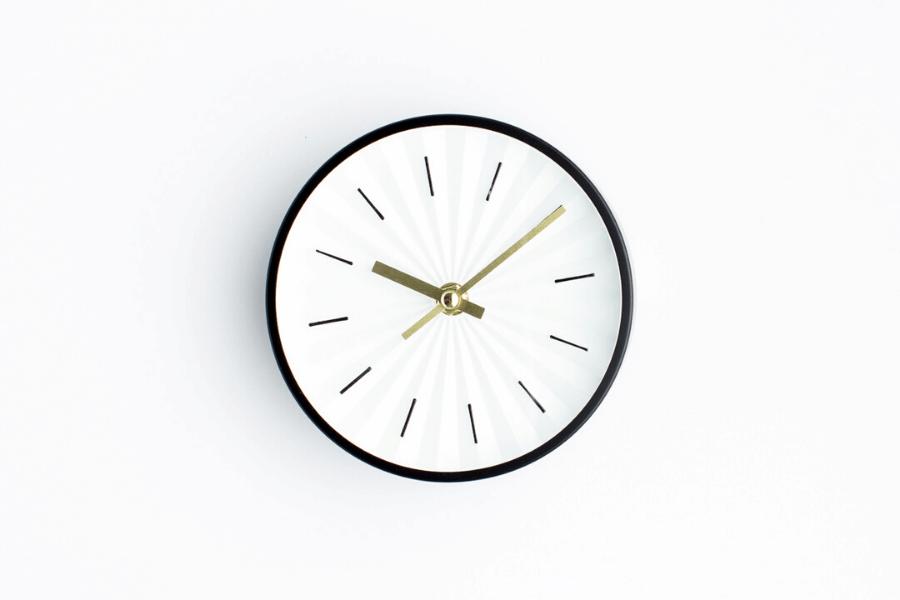 When will the Spring Forest Qigong start?
Here are the dates: Monday, April 13, 2019 – Saturday, April 18, 2020
New sessions will be available each day.
Each session will be available for 24 hours. Day 1 will be available beginning at 10:00 a.m. US Central time on Monday until 9:30 a.m. US Central time on Tuesday. We will continue this pattern throughout the week.
The reason the event is structured this way is because my friends at Learning Strategies want everyone around the world to be able to listen, regardless of their time zone (and without having to get up in the middle of the night to listen!).
Edited: The event has ended.
---
Help Heal Your Own Sickness and Disease Using Your Own Natural Energy
The Spring Forest Healingfest is free starting April 13th and you can register now and also will be able to purchase the course immediately if you don't want to wait!
I'm SO pleased to be able to offer this to you for no cost or obligation in cooperation with our friends at Learning Strategies.
I hope you are as excited as I am about the possibilities of helping to heal yourself and others with Spring Forest Qigong during the Spring Forest Healingfest.
If you haven't signed up yet, please do so right now.
---
Edited: The event has ended.
---
And, feel free to share this article to your friends.
The Spring Forest Healingfest is a gift to the world. It is absolutely free, and we would like you to share it with as many people as possible including health practitioners and people who could use healing.
To your health and well-being!
---
SAVE THIS!
Did you find this post useful, inspiring? Save the pin you like to your board on Pinterest and read more later!