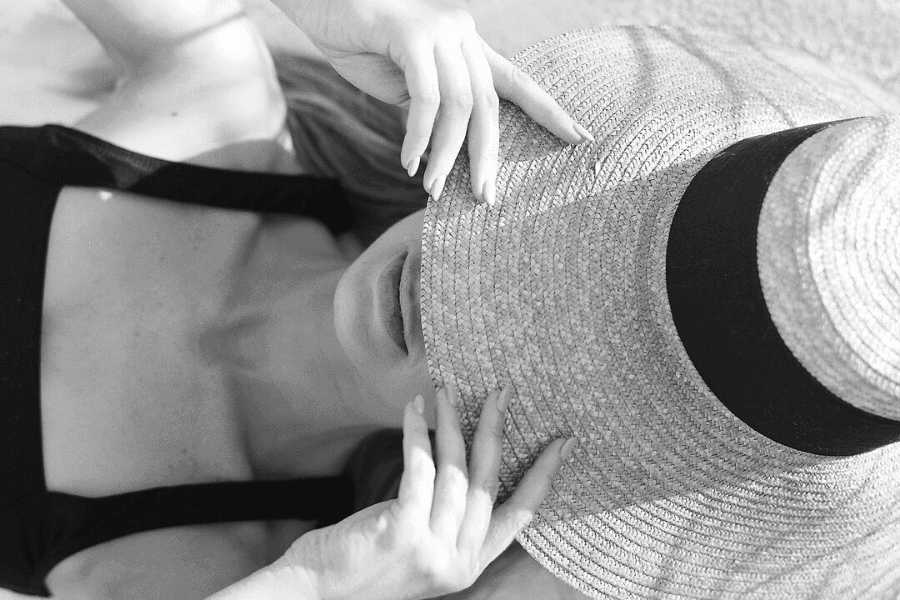 This post may contain affiliate links. If you make a purchase, I'll receive a commission. Disclosure
---
Today, let's talk about worthiness.
Because I can't tell you how many times I've been working with a client in the early stages of growth where they come to a call and say that the feelings of unworthiness keep them from living the lives they most desire.
And it's important to understand the root of low self-worth so we can release that for good. So I'm not going to teach you how to "layer" the low self-worth with positive affirmations, positive thinking, or temporary pampering yourself activities.
If you're ready to ditch a long-term problem of lack of confidence and feeling badly about yourself that affect your day-to-day life, you're in the right place.
---
The Root Causes of Feeling Unworthy
You might've heard:
"Love yourself first, so you know what you deserve."
That one is crap.
The deserving thing is a term that made up to control the masses: if you earn enough credits, then you'd get the reward.
Since day one when we start to remember things, we are taught that there is only a black and white world: right and wrong, deserving and non-deserving, and succeeding and failing. They're all adding up credits to either worthy or not worthy.
But if you really check, in this moment, it's really just an imaginary concept.
---
---
READY TO GET RID OF NEGATIVE SELF TALK AND START TO LOVE YOURSELF?
Check out my free guided audio to get started on how to release emotions painlessly on the spot!

---
You might've also heard:
"No one will love you until you love yourself."
That one is also crap.
If you're waiting to be worthy before you're happy or before you allow yourself to have the perfect relationship or before you're successful in some kind of high-paying job/career/business or anything else, you'll wait a long time.
Year after year after we believe that there's a concept we call worthiness, with every test and evaluation, we must establish our worth. We are asked to prove that we are worthy of approval, acknowledgment, appreciation, admiration, adoration, and even love.
If we do what we are told and we fit in with the group dynamic, we receive rewards and our emotional needs are met.
As a result, you may mistakenly believe that you need to "earn" your worth by meeting these expectations. We're deeply programmed to believe that we must hold worthiness in order to be successful, make money, and attract a life partner.
---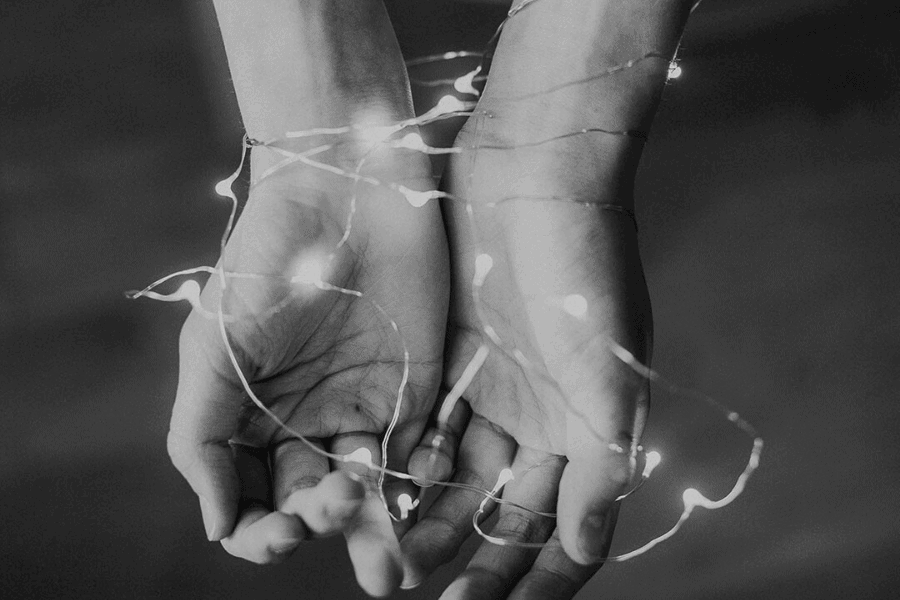 However, if we do not fit in, no rewards come, leaving us feeling emotionally punished by disapproval, disappointment, and the withholding of love by those in authority. We fall into the trap of the inner critic, low self-esteem, shame, victimhood, abandonment issues which affect our relationships, and the list goes on and on.
We are judged unworthy and it leads us to no direction in life, believing that if we let ourselves be seen, we would be rejected. We feel bad for ourselves and get caught in a cycle, where we don't even try to pursue our ambitions. After all, we're not worthy.
We feel disconnected, separate, and alone — even when we're surrounded by people.
This concept of worthiness makes us stay in a constant state of underlying anxiety in order to be worth all the time!
It's a load of BS.
If you're ready to ditch the idea of worthiness/unworthiness, you're in the right page.
Read on…
---
The Concept of Worthiness
Worthiness is actually an intellectual concept created to control us in doing things we really don't want to do.
We are measured around very specific parameters to our future and ongoing success in the world: I have to be a good person. I have to write a book. I have to run my own business. I have to get my Ph.D. I have to be attractive. I have to lose weight.
In fact, we believe that our survival depends on the world agreeing that we are worthy.
If this is you and your heart is aching when you're reading this, I want you to know that it's not your fault to develop any beliefs.
This is a learned behavior we take from our protective parents, a skeptical sibling, a jealous friend, a so-called hypocrite colleague, an underpaid teacher, a narcissist boyfriend — it can be anyone who had slowly "poison" the mind with the idea that you are not worthy and so are they (that's why we label them). Because when we're really young, we're not very discerning. We kind of pick up everything like a sponge.
Through media and advertising, our society is built on this feeling of not being worthy. The game of comparison makes you feel small unless you're up to date with all of the latest trends.
We are confronted with unrealistic expectations every day, such as we should be perfect so everyone would like us or people should agree with us so we would feel safe.
And because of this artificial concept of worthiness, we develop a lot of self-judgment and negative beliefs about ourselves.
The mind is not very good at processing reality and much more likely to pay attention to what's wrong than what's right — we call it the negativity bias. When we don't achieve these goals, we feel guilty and helpless.
Because of this, your mind has a tendency to view you as being far less intelligent, less capable, less good looking, less charming, and ultimately, unworthy of love than you actually are.
The negative self-talk can become ingrained in us, like brushing our teeth before bed or taking out the garbage. We become so accustomed to it that we don't realize the damage it does to our self-confidence.
You're not alone. I've totally been there.
Fortunately, loving yourself is inherent in every one of us. We are not born with self-loathing tendencies.
So that's what we're going to talk about today…
---
Worthiness is directly tied to self-love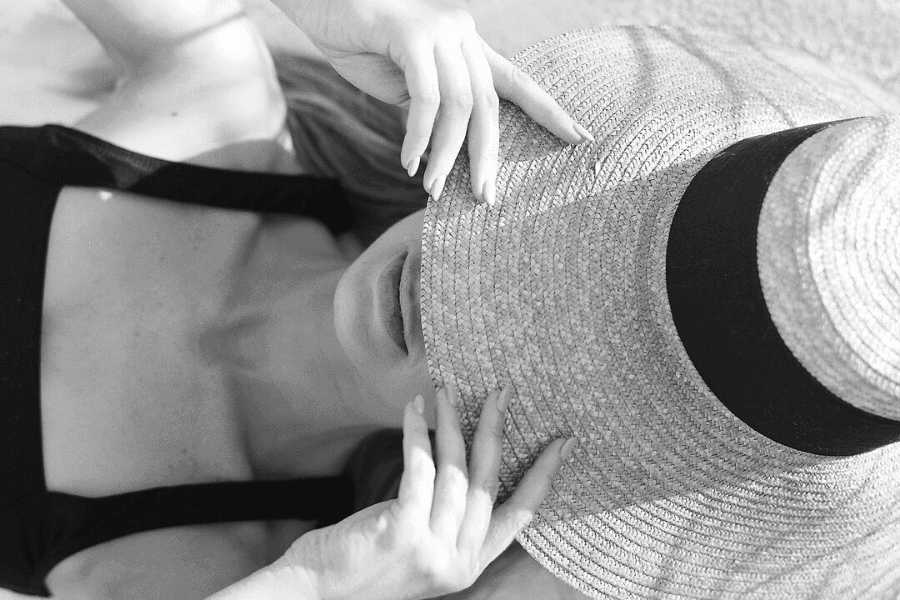 Instead of judging yourself and waiting for the world to judge you, love yourself, whether you are wrong or right, whether you are good or bad, whether you fail or succeed, whether you fit in or you are completely authentic.
Better yet, love yourself for no reason at all. See what happens when you're doing that one thing through out your day.
Loving yourself is essential to have a more fulfilling life, to understand that your happiness comes from within and isn't dependent upon anything external, and it has nothing to do with a form of barter.
---
But, wait…, what is NOT self love?
---
1. Obviously, self love is NOT self hate
Most of us experience more self-hate than self-love. This used to happen to me all the time. Until I realized:
When you dislike yourself, you hold yourself back and punish yourself for no reason at all.
Loving yourself will help you to feel better about yourself right now. Loving yourself will also help you to love and care about others.
This will heal the number one cause of relationship issues.
---
2. Self love is NOT achieved through positive affirmations
What most people call self-love is just a manipulation: positive affirmations and putting smiley-face Post-its on the mirror.
Yes, it's nice to hear kind words to show yourself love, but saying words of affirmation is just pasting a thin layer of positive emotion on top of problems. If you try to change them from a place of simply manipulating them, they only grow.
But, if you love all your qualities as they are, good and so-called bad ones, you actually have the power to change them.
---
3. Self love is more than just pampering ourselves
Self-love is also not about bubble baths, massage in some soothing scented body lotion, pedicures, light a candle, and cucumber masks. There is so much more to self love than just pampering ourselves.
Nurturing yourself is a form of self love, but as long as you don't release your negative self-talk, the good feeling you get from self-care routine is just temporary.
Self-love isn't about instant gratification. It isn't hedonism and it isn't chasing a physical or emotional high. A new pair of shoes or eating a bar of entire chocolate might make you feel good in the moment, but the feeling isn't lasting and could be damaging in the long run.
---
4. Self love is NOT the same as narcissism
Many people mistakenly believe that self love is the same as narcissism, or having a big ego. It's not.
Loving yourself doesn't mean you think you're the smartest, most talented, the richest, and most beautiful person in the world.
Instead, when you love yourself, you have compassion for yourself.
---
Your worth is unconditional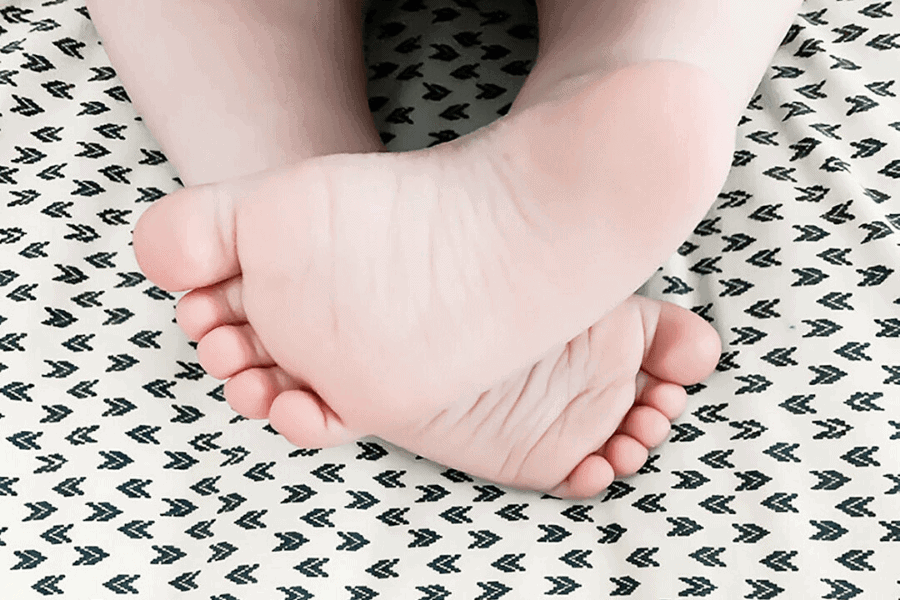 I always start your coaching program by remembering and getting clear on what you really are (hint: you're already whole, complete, and enough as you are — it's not in your ego-sense but in your Beingness).
And the more you allow yourself to embrace that inner power, the more you understand that you are not a victim of whatever your mind and your body tell you, and you are not a victim of the world. You are your own master.
In that sense, no one can give you worth and no one can take it away. That means it's wise to stop making your worthiness dependent on anything or anyone.
And from that perspective, worth can't be proven or disproven because it stays at the core of every being. Even if you spend the rest of your life sitting under the tree doing nothing, you are no less worthy. In fact, there are many enlightened sages sitting under the bayan tree doing nothing but flow sacred wisdom and make miracles.
When you understand that, you stop doing to yourself what you think the world does to you. As a result, the world stops doing it to you. The outer world can only reflect the inner world.
Healing a worthiness issue can be the ultimate cure for so many of life's problems, including issues of health, relationships, and abundance.
There is a direct correlation between knowing your worth and your health. People who don't know their worth often experience self-loathing and self-sabotaging themselves — they're not interested in taking care of the body-mind.
One of my clients felt shame about his body for years…
. . . and was gripped by self-loathing.
It's affected his health, his romantic relationship, and he couldn't pay his debt.
Yes, people who don't understand their worth also experience scarcity because they don't feel worthy of prosperity, while those who know their worth are able to attract unlimited abundance, simply because they feel worthy of it.
Together we worked on releasing the unworthiness…
…until he felt that it was okay to be unworthy because he finally understood it's just a concept and an illusion…
. . . and he did the work on his own to continue to release.
One morning he woke up refreshed and FELT LIKE JOINING THE GYM.
He joined the gym and then was offered a nutritional coaching program, which he accepted.
The releasing of negativity comes first.
Then the action.
The transformation started with releasing the unworthiness!
He only needed 3 months to manifest his dream car and now he enjoys debt-free living.
As you discover yourself to be unconditionally worthy, your level of abundance increases, and as you experience so much love for yourself, you bring that love to the external world and all your relationships improve.
He's now dating and feeling wonderful about life.
---
"When you get to a place where you understand that love and belonging, your worthiness is a birthright and not something you have to earn, anything is possible."
---
You have the power to change anything in your life. As you claim your power, no matter how powerful something may seem, there is nothing that has power over you. You take your power back from everything.
You free yourself from a self-imposed prison and you free all the people who once had the power to give you worth or take it away.
You release all worry, fear, stress, and even depression.
You allow yourself to receive powerful inner guidance and become confident and happy.
Your choices exponentially open up.
You can do whatever you desire without having to worry about what the world says. You're free just to be you.
You become empowered.
Now you can consciously create the life of your dreams.
---
Squaring Things With Love
The best thing when you let go of the made-up concept of worthiness is that you can also help people to release the same program by loving them and accepting them exactly as they are.
I first learned about the technique calls "squaring things with love" from Lester Levenson, the man behind The Sedona Method.
In 1952, Lester Levenson was sent home to die by doctors after a second coronary.
Instead of giving up, he had the determination to heal himself and let go of all his inner limitations.
He realized if you tap this natural ability to love, nothing can stand in your way.
He then started to correct everything with love.
He discovered that you could resolve longstanding patterns and started to feel more alive.
At the end of a three-month period, he went from a physical and emotional basket case into a state of profound peace, and he lived another 42 years after the doctors had given him that death sentence.
Loving people as it is is the greatest gift you can give to any human being. I think this is one of the ways on how we make the world a friendlier place.
If you're interested to let go of the concept of worthiness, I made the guided releasing videos for you.
---
---
---
Now you.
Do you have any story about unworthiness and not feeling good enough? Have you found your way through it?
I'd love to hear about that in the comment below.
---
PIN THIS!
Did you find this post useful, inspiring? Save this pin to your board on Pinterest. That way, you'll always have this info on hand!