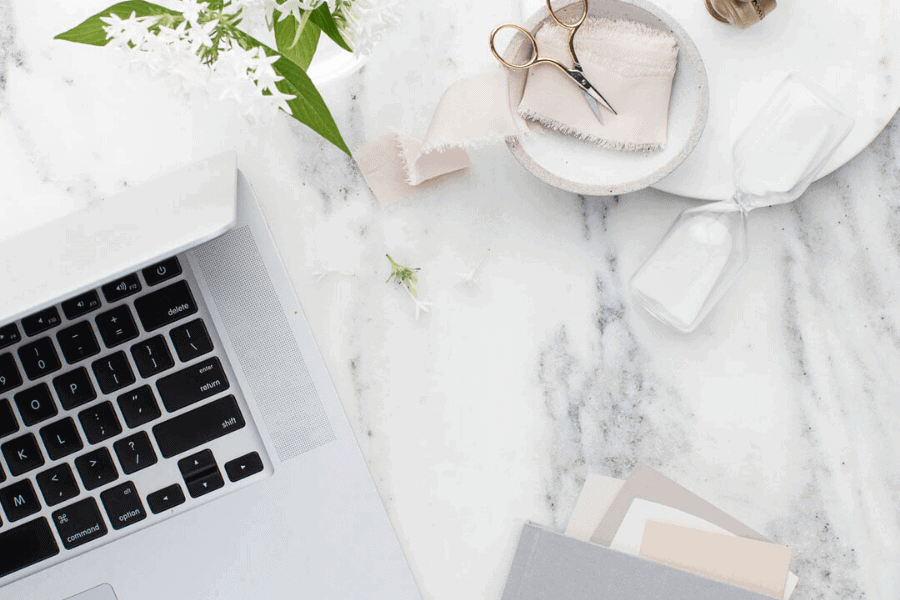 This post may contain affiliate links. If you make a purchase, I'll receive a commission. Disclosure
---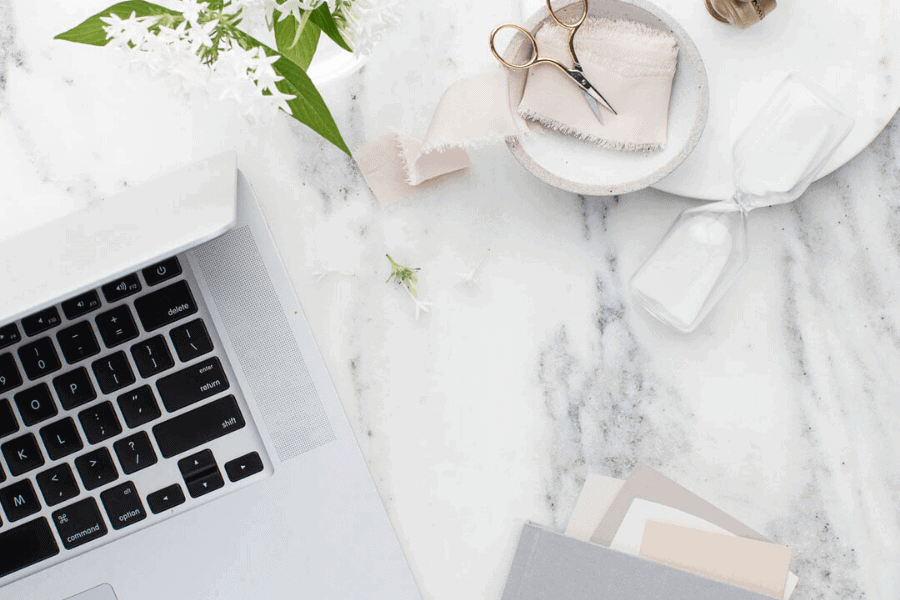 We all want to be successful and happy in life. And if you haven't noticed it yet, your key to lasting happiness, success, peace, and emotional well-being is letting go.
---
---
---
WANT TO LEARN HOW TO LET GO AND HEAL YOURSELF USING SEDONA METHOD?
Click here to get access to free online 6-day live video event, beginning August 10

---
Sometimes, for the sake of mind food, we love to learn about letting go from other people's experiences.
If you're looking for motivation to let go, below Talks are for you. Each one of these speakers has a unique story to tell, along with inspiring lessons on how to let go and create the life you adore.
In case you're not familiar with TED Talks, they're online non-profit videos from people who have something to share with the world. Some are serious, others are humorous, but they're all full of heart. They'll inspire you to think more deeply about how letting go can lead you to miracles.
---
Before you start, grab my tool for letting go of any unpleasant feelings here.
---
---
Here Are 8 Ted Talks on Letting Go
These Talks touch on different aspects of letting go, and will hopefully be of some use to you. My hope is to inspire you to think about what is most meaningful in your life, and for you to pursue that which makes you feel most alive by letting go of the things that are holding you back.
Happy watching!
---
1. Letting Go of Wanting Control | Siawn Ou
---
---
Letting go… of the floor. That's how Siawn Ou describes when he's finally able to give up his wanting control by learning how to do a backflip at the age of 32. In the past, like most people, he had to know everything before he could anything.
Aerial flips seem like a counterintuitive skill for Siawn Ou, whose professional and personal life is based on managing and diminishing risk. Through twists and turns, Ou demonstrates how high risk can also lead to great rewards and in the end, maybe the best investment.
His message is letting go of wanting certainty: we can play it safe, or we can admit: our wanting control had become our crutch. It's time to take that leap of faith.
---
2. The Unstoppable Power of Letting Go | Jill Sherer Murray
---
---
Jill recounts her story of love, loss, and new life. Through the challenges of an uncommitted boyfriend, her fear of letting go, and becoming comfortable with the ramifications of letting go, Jill shares the 5 Steps she took to change what didn't work and make welcome what she desired in her life and relationships.
Her message is letting go can make you unstoppable.
Jill is an award-winning journalist and communications leader who can trace every success in her career (and love life) to letting go. In her current role, she leads a team of creatives in developing education and marketing campaigns for the national consulting firm Trion Group, a Marsh & McLennan Agency, LLC. She also let go of just about everything to put her weight in Shape Magazine 12 times as part of an assignment to document her year-long weight loss for six million readers.
Her talk helps others realize what letting go really means: winning.
---
3. Letting Go of the Outcome | Payal Khurana
---
---
Our culture instills in us this idea that our best moments are somewhere in the future, implying that the moment that we're in right now doesn't really matter. We believe in our mind that sometimes in the future when we find love, when we find success, then and only then will we be complete.
But what if we were to let go of this attachment to this idea that our future holds our best moments?
What if we're already complete?
What if this moment is the best moment of our lives?
What if in this best moment, you are already enough?
The founder of a brave co-working space in Gainesville, FL, Payal Khurana, shares her story on letting go of attachment to the outcome and teaches us how we can do it, too. After eight years working in the corporate world, she realized something was missing and returned to Gainesville where she co-founded Starter Space, a startup incubator and co-working space, as well as her own startup, Find Mindfulness.
---
4. The Other Side of Letting Go | Lavar Thomas
---
---
Letting go can be difficult when it means letting go of who we thought we were. The fear of letting go often leads individuals to focus on external validation instead of internal affirmation.
In the Other Side of Letting Go, Lavar emphasizes, What Matters Now, by describing what's possible when we let go of the need to remain in our comfort zones, and lean into the discomfort of unfamiliarity.
He reminds us that when we commit to letting go, we've become clear on who we really are.
Born in Brooklyn, New York, Lavar's desire to create global impact and transform communities has taken him around the world. Lavar has dedicated the last 10 years of his life to transformational leadership and self-development. He is the founder of "Empower for Greatness", a program that helps aspiring leaders and entrepreneurs overcome fear and develop habits of success. He has also served as U.S. Peace Corps Volunteer in Rwanda, East Africa, and through his non-profit organization Leaders of the Free World, provides leadership development and international experiences to young black men.
---
5. How to Let Go of Being a "Good" Person — and Become a Better Person | Dolly Chugh
---
---
What if your attachment to being a "good" person is holding you back from actually becoming a better person?
Despite our attachment to being good people, we still make mistakes. And we make mistakes that sometimes hurt other people, which sometimes promotes injustice, despite our best attempts, and we explain our mistakes rather than learning from them.
In fact, we're working so hard to protect that good person's identity, that we're not actually giving ourselves space to learn from our mistakes and actually be better people.
In this accessible talk, social psychologist Dolly Chugh explains the puzzling psychology of ethical behavior — like why it's hard to spot your biases and acknowledge mistakes — and shows how the path to becoming better starts with owning your mistakes.
"In every other part of our lives, we give ourselves room to grow — except in this one, where it matters most," Chugh says.
---
6. The Art of Letting Go | The Minimalists
---
---
How might your life be better with less?
Joshua Fields Millburn and Ryan Nicodemus, known to their 4 million readers as "The Minimalists," are the executive producers of MINIMALISM, the #1 indie documentary of 2016. They have written four books, including the bestselling memoir: Everything That Remains.
They spoke about the benefits of letting go and living a meaningful life with less. Their message is to love people and use things because the opposite never works.
---
7. Letting Go of Expectation | Heather Marshall
---
---
Expectations are those lists of things we build up that tell us how things should be. They keep us feeling safe and they also often prevent us from being fully present in our lives and from living to our highest potential.
Expectation does not stop painful stuff from happening. It just blames it on somebody else. What expectations do is pull us out of the moment. They hold us in an infinite loop of false possibility.
In a search for her biological parents, Heather Marshall discovers a serenity in releasing the world around her from her own behavioral presumptions.
Heather Marshall begins by telling us a story of her Scottish birth parents — they were young, too young for the age, and without options other than to give her up for adoption.
Later, as an adult, as she was waiting to meet her birth mother, she had time to consider what her reaction would be if her mother was dying, obese, an ex-prostitute. How would she react to each of these situations? She dug deep and learned that expectations are like a third party in a relationship, constantly bouncing around in your head.
Instead of dwelling on our expectations for others, we should allow ourselves to fully rest in the reality of the moment.
"Whatever expectations you have should be kept away from your relationships," she says.
Her message is expectation doesn't guarantee you a thing. When we let go of expectation, we're able to rest and take joy in small moments.
Only in this way can you engage in a truly loving relationship with others.
Heather Marshall is originally from Scotland and also lived in Ireland before moving to the United States. Before she became a high school teacher, she worked as a technical writer and editor, a magazine writer and editor, a teaching artist, and director of an arts education program. In addition to teaching, she's also a published author. Her fiction and creative nonfiction are published in literary journals in the United States and in Great Britain. Her novel, The Thorn Tree, released in 2014
---
8. To Hold On, Let Go | Nadya Zhexembayeva
---
---
Sustainability is doomed if all we do is hold on to what we have. It's time to let go.
Sustainability speaker, author, and business leader, Dr. Nadya Zhexembayeva will show us that as global challenges become greater, the new pioneers are letting go -– and reinventing themselves economically, competitively, and personally.
Her message is the true essence of sustainability is reinvention. If we want to "hold on", if we want to survive, we must reinvent. We must ride the waves of change rather than being squished by them, rather than fighting them every day, and let go of what doesn't work anymore.
When we invite reinvention into our lives, when we allow ourselves to let go, we'll earn the right to choose who we want to be. So, why don't we make the best of that choice?
Nadya Zhexembayeva is a business owner overseeing a group of companies active in real estate, investment, and consultant industries. She served as the Coca-Cola chaired professor of sustainable development at IEDC-Bled School of Management, an executive education center based in Slovene Alps, where she still teaches courses in leadership, strategy, change management, design thinking, and sustainability. She has also taught in other business schools, including CEDEP in France & IPADE in Mexico. Dr. Zhexembayeva chairs the resourcefulness advisory board at OMV, an oil & gas company. She sits on the advisory board of the Fowler Center for Sustainable Value at Case Western Reserve University. She also serves as Vice President of Challenge: Future, a global student think-do-tank & innovation competition. She co-authored her first book, Embedded Sustainability: The Next Big Competitive Advantage, with Chris Laszlo.
---
Highlight: Let Go, and Abundance and Miracles Flow | Catherine Clift
---
---
There are so many ways one can let go of things bothering them or blocking them from achieving something. Catherine shares her story of using the Sedona Method to let go and allow abundance and miracles to flow to her life.
Yes, she shows us how letting go leads to miracles.
Catherine Clift has worked at various jobs over 40 plus years including a newspaper reporter, a copywriter for a local ad agency, a medical technologist, and a vacation counselor for 25 ½ years. But it was not until she was introduced to releasing and The Sedona Method that she discovered her true calling and passion, helping and inspiring others to live their best life. Now, semi-retired, Catherine is launching her own coaching practice as a Transformational Wealth and Success coach where she helps her clients clear their subconscious money blocks.
Catherine is a fellow Sedona Method Facilitator. I've never met her in person, but I shared Sedona Method Advanced Retreats with her and always inspired by her story, especially on how being bald is beautiful!
Note: Walk the Talk is a TED Talk inspired speaker series discussing topics based on well-being, spirituality, and positive thinking.
---
I hope these videos leave you inspired to spend more time on letting go!
---
Now you.
Which of these TED Talks on letting go resonates with you the most? Have any of them inspired you to practice letting go?
Let me know in the comment below.
---
PIN THIS, MY FRIEND!
Did you find this post useful, inspiring? Save this pin to your board on Pinterest. That way, you'll always have this info on hand!