Last Updated on August 11, 2020 by Ade Aprilia
This post may contain affiliate links. If you make a purchase, I'll receive a commission. Win-win. Disclosure
---
If you need stress relief tips for a stressful day, you've come to the right place.
I'm sharing 7 easy stress relief tips to help you reduce stress and relax so you can heal quickly.
---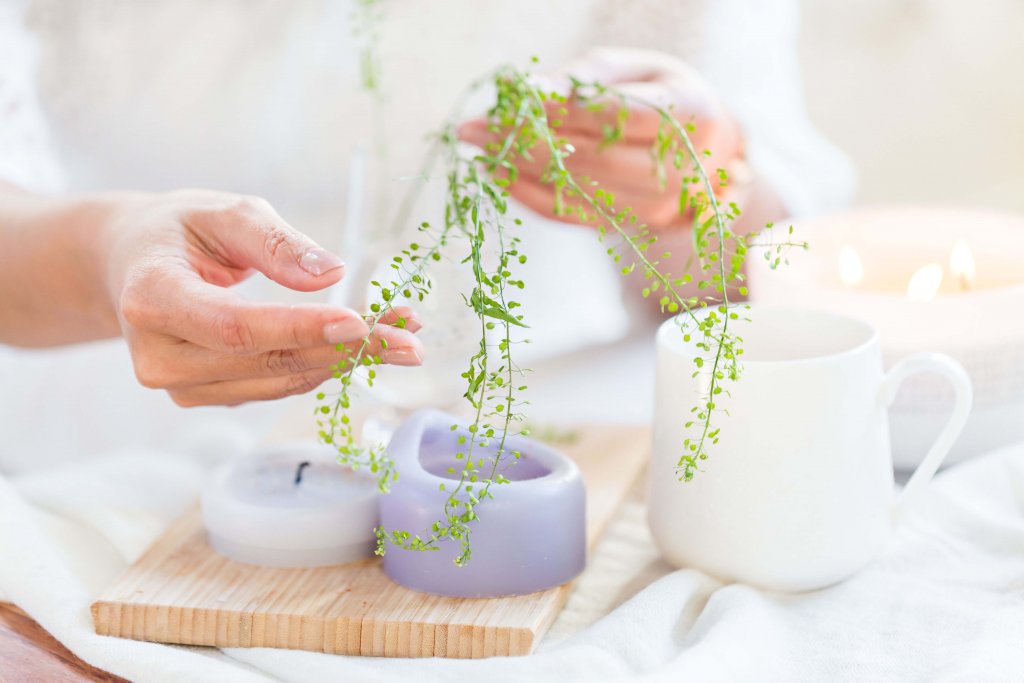 ---
---
Joy, freedom, love, peace, harmony, light, and happiness are natural to each and every one of us.
All the goodness that we see outside of ourselves is actually infinitely available right within us.
Why am I telling you this?
Because that's not a typical day looks for too many people.
---
This is how a typical day looks for many people:
We fight with noisy alarm clock for at least 10 rounds to drag ourselves out of bed every morning.
And even before we get to the bathroom, we begin to obsessively worry about #allthethings.
On the subway to work, we try to swipe the stress away by playing Candy Crush.
We need a nap by the time we'd logged into the office computer.
As we push ourselves through the day, we look ahead to lunch. Many interactions with coworkers can make us feel constantly stressed, which decreases our productivity.
We have to deal with demanding clients who want to complete important projects by a specific deadline. The loneliness is heartbreaking.
By the time we're done for the day, we're exhausted from bottling up our feelings. Maybe we drag ourselves to the local bar to hang out with some friends, or zone out to watch Netflix—which adds its own layer of stress—hoping our feelings will just disappear.
Finally, it's time to go to bed. And the next morning, we start the whole scenario over again.
---
Any emotion that comes into awareness that is not let go of is automatically stored in a part of our mind called the subconscious. We're now like human pressure cookers with plugged stopcocks, and it takes us tremendous energy to keep the lid on.
In fact, we have suppressed so much of our emotional energy that we are all a little like walking time bombs.
---
---
READY TO RELIEF YOUR STRESS?
Check out my free guided audio to get started on how to release emotions painlessly on the spot!

---
How We Handle Stress
You have probably heard the expression "Time heals all wounds."
It's debatable.
For most of us, what that really means is, "Give me enough time, and I can suppress anything."
Suppressing is the most common and most harmful thing you can do with a feeling.
We keep a lid on our emotions, pushing them back down, denying them, repressing them, and pretending they don't exist.
Pushing feeling down causes stress and suppressed feelings eventually take their toll on emotional and physical health.
Have you noticed that, when people are upset, they often hold their breath? Most of us also hold residual tension in our muscles, which never allows us to relax fully.
Often, we don't even know that we have suppressed our true emotional reactions until it is too late: our body shows signs of stress-related illnesses, our shoulders are stuck in our ears, our stomach is in knots, or we have exploded and said or done something that we now regret: expressing it in inappropriate ways.
Well, it doesn't have to be that way. There is a way out.
How to start releasing unwanted emotions is easy! If you don't release regularly, this free guided audio is for you. I'll show you how.
---
---
Now I'm about to give you….
7 Easy Stress Relief Tips For A Stressful Day
---
7 Stress Relief Tips For A Stressful Day
---
If you're feeling stressed, here are what you can do to relax and unwind your mind and body.
1. Stop and Be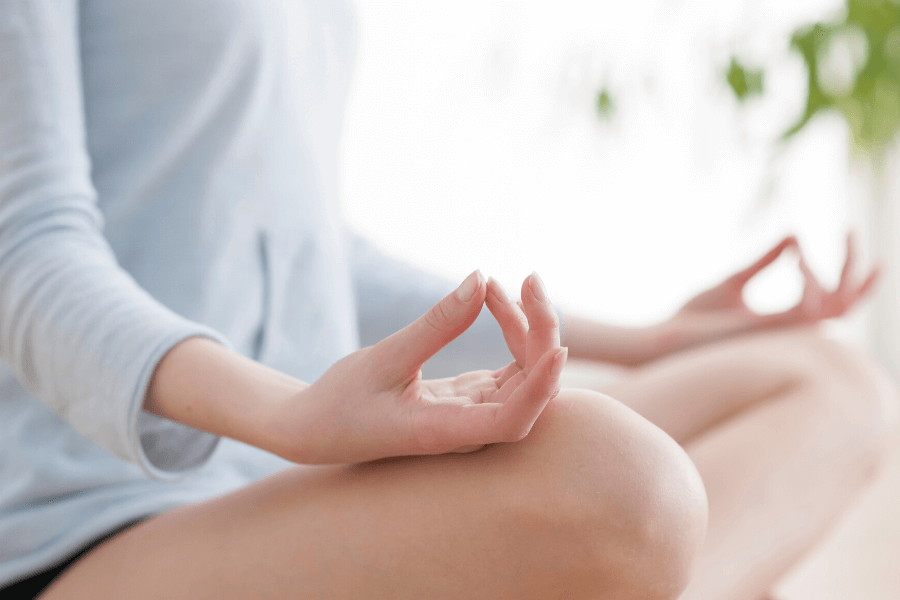 Meditation and using techniques such as mindfulness are great ways to unwind and refocus your thoughts.
If nothing else is really helping me relax, I like to take some time to just be.
When I'm alone in my own space, I close my eyes and give the mind permission to have a vacation. I allow myself to just be.
You can put all your focus on your breathing to clear your mind, but you don't need to.
Remember, right here, right now, there is already happiness, peace, and joy—not as some future attainment, experience, or event, but right here, right now.
What you are is this perfect presence that is already seeing through those eyes, hearing through those ears, feeling through that body, all being translated and interpreted through the inner sounds you hear—we call them thoughts—that appear or arise in "your" head.
All of this is happening here and now… without "your" help.
In fact, all attempts to help or hinder this natural and effortless happening are merely more sounds or thoughts.
Our wanting to change what is prevents us from experiencing what is actually already here now.
---
2. Make Your Favorite Hot Tea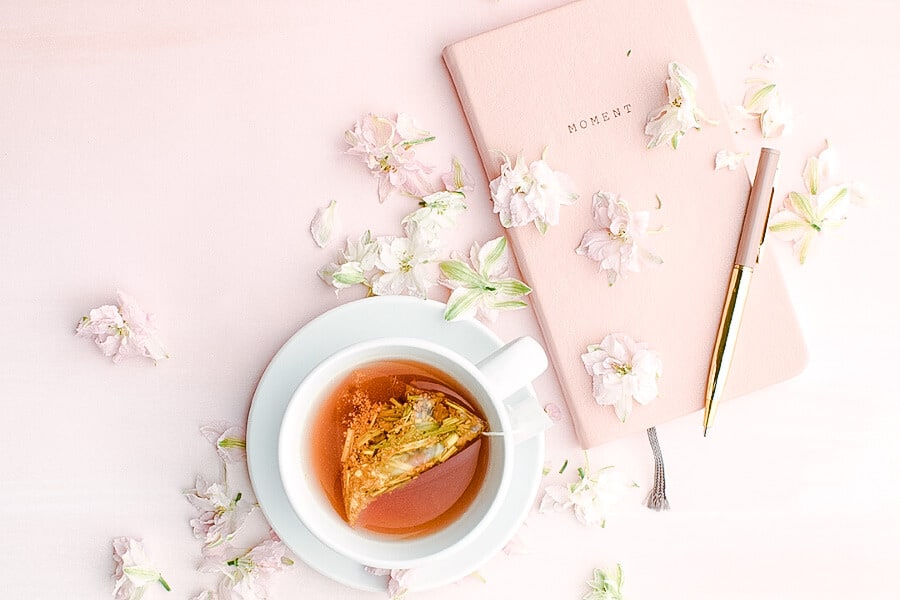 I love making a hot cup of tea and curling in bed or on the couch when I'm in dire need of some winding downtime.
My favorite tea to make when I want to relax is Sakura Teatox. Even the name makes me feel at ease. (My boyfriend kept chanting, "Sakura Teatox, Sakura Teatox," when I got annoyed at him because he's so sure it made me felt at ease. 😂)
The tea is made from 100% natural ingredients with no artificial ingredients, chemicals, GMO's, preservatives or sweeteners were added. The perfectly portioned teabags contain a delicious blend of traditional herbs with high-quality herbal tea: lemongrass, green tea, candle bush, red beet, ginger, dandelion root, and the famous hoji tea to improve metabolism and flush toxins out of the system. It's really great for before bedtime.
ps. Sakura Detox Tea is also good to give your digestive system a chance to reset. If you often feel bloated, headaches, get constipated, have skin problems, and belly fat that never seems to go away, and continuously crave sweets, it can be a very gentle way to detox your body and soul.
You can definitely try this as one of the stress relief tips for a bad, stressful day.
---
3. Take A Bubble Bath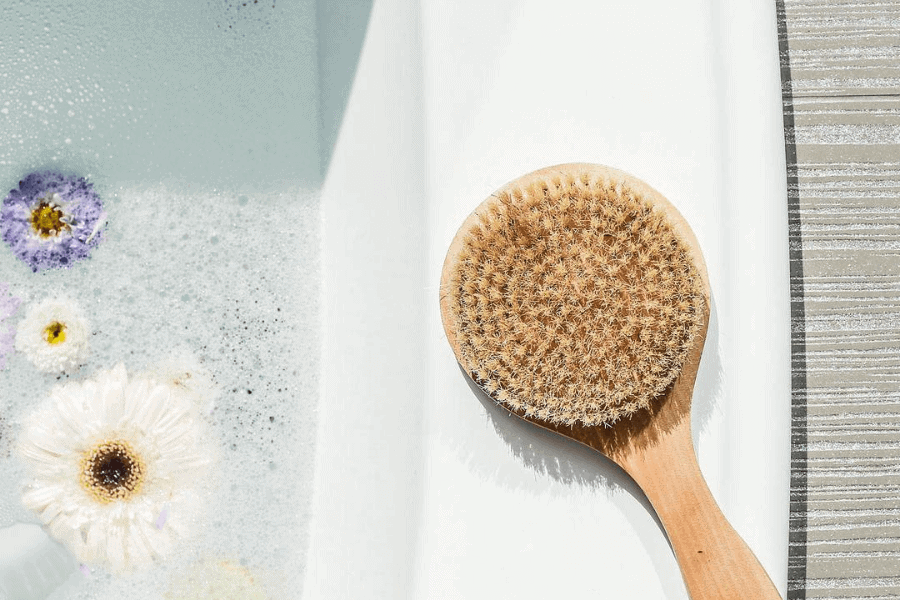 Another great way to unwind is to take a nice, hot bath in the comfort of your own bathroom. There's nothing more relaxing after a long, busy day than a soothing soak in the tub by candlelight.
Drop your favorite bath bomb in the tub, add lavender, peppermint essential oils, or Epsom salt, and you're instantly calm.
Bathing can help promote better circulation, encourage mindfulness, and relax our muscles so that we sleep better.
So what are you waiting for? You've earned some peace and relaxation.
---
4. Have A Cheat Meal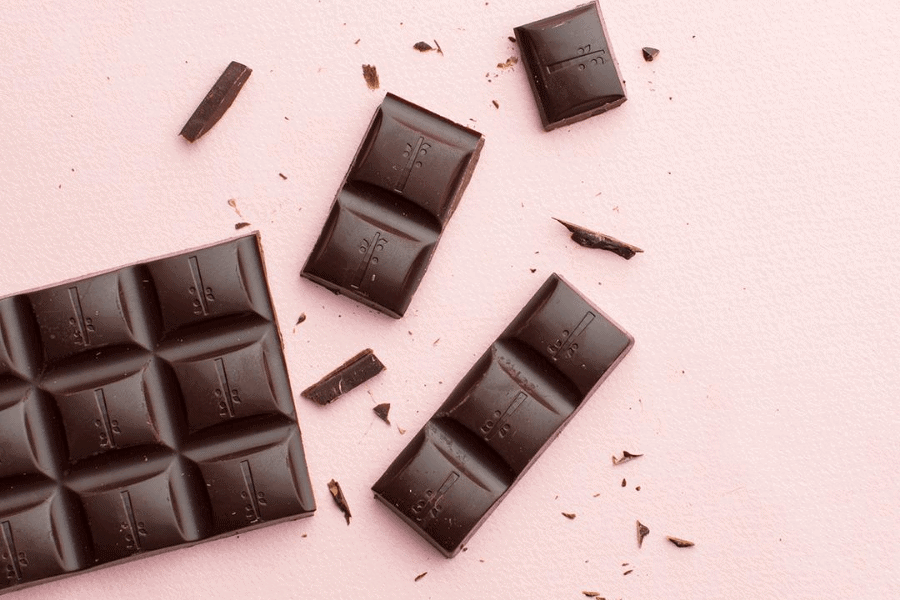 We know that life is messy and imperfect. When the idea of "perfection" is constantly looming overhead, I love to treat myself to some comfort food that I wouldn't normally eat on a regular basis.
For me, that's a bag of chips and a tub of chocolate ice cream (until my boyfriend me challenged me to stop for a month! 😂)
Or if I'm feeling lazy, I order favorite takeout food to treat myself and get it delivered right to my door without having to step outside of my home.
Of course, I'm not telling you to do this every night, but giving yourself a slack once in a while is healthy as long as it doesn't build up resistance.
If you have any feeling about that, always let that go.
---
5. Conscious Escaping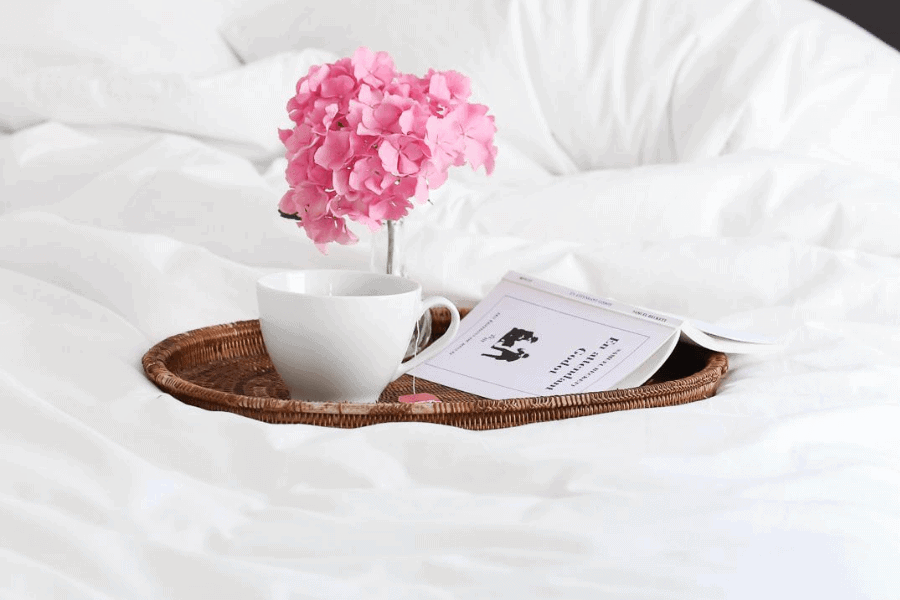 We cope by trying to get away from the unsettling feeling. We go to a movie, play music, read a book, smoke, have a drink, and a whole host of other activities designed to help us take our attention off our emotional pain long enough so we can push it back down.
If you do this consciously, sometimes it's ok to escape and let the mind take a break.
So go ahead, read a book, binge watch your favorite TV shows on Netflix, catch up with your favorite Youtubers, or the movie you've been putting off for ages.
But of course, you don't want to do that too long because if you notice, the feeling doesn't go away. It just goes underground, taking its toll on you even though you're not aware of it.
Why do we get stuck?
When we suppress or escape our emotions, rather than allowing ourselves to experience our feelings fully in the moment they arise, they linger and make us uncomfortable. Through avoidance, we are preventing our emotions from flowing through us, either transforming or dissolving, and it doesn't feel good.
---
6. Letting Go Or Releasing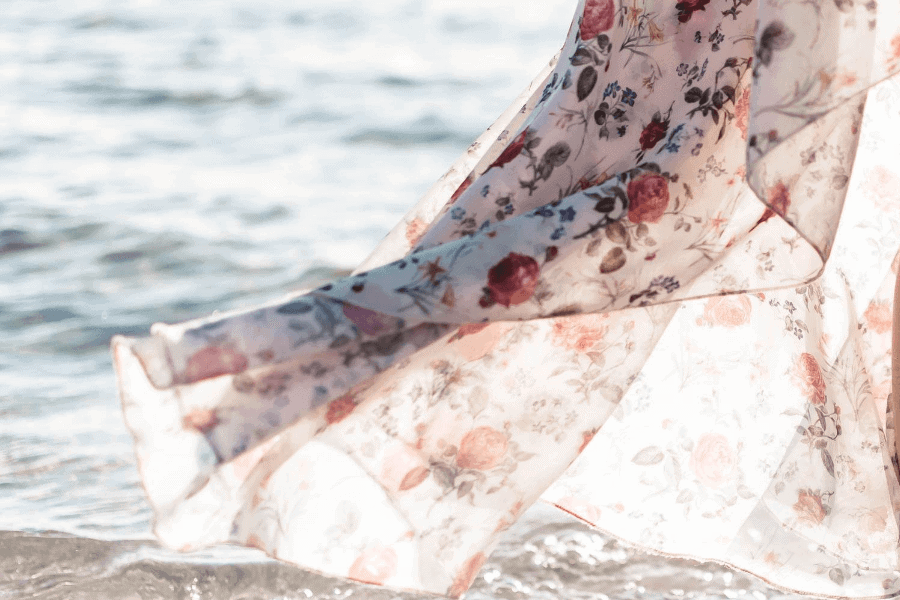 Now we're talking.
Releasing the feeling allows you to let go of the feeling itself. It's the healthiest and best way to handle a feeling.
Letting go is natural. Babies do it and so do you. It's happening all the time without you even realizing it. Where are all the thoughts and feelings you had yesterday? Unless you call them back into consciousness now, they're gone.
Each time you let go, you eliminate a bit of the repressed negative energy. It's a way of gradually discharging the suppressed energy of the feeling until eventually all the suppressed energy is undone, leaving you freer and calmer, with greater clarity of mind. Purpose and direction become more positive and constructive, resulting in better decision making and increased productivity.
Grab The Moving From Pain to Peace Audio Guide which will give you the exercises you need to let go of issues packed with emotional complexity and create a solid foundation to change your life (yes, it's for free!).
---
---
---
TRY THE SEDONA METHOD FOR FREE TO LET GO FOR GOOD
Click here to get access to free online 6-day live video event, beginning August 10

---
7. Sleep Early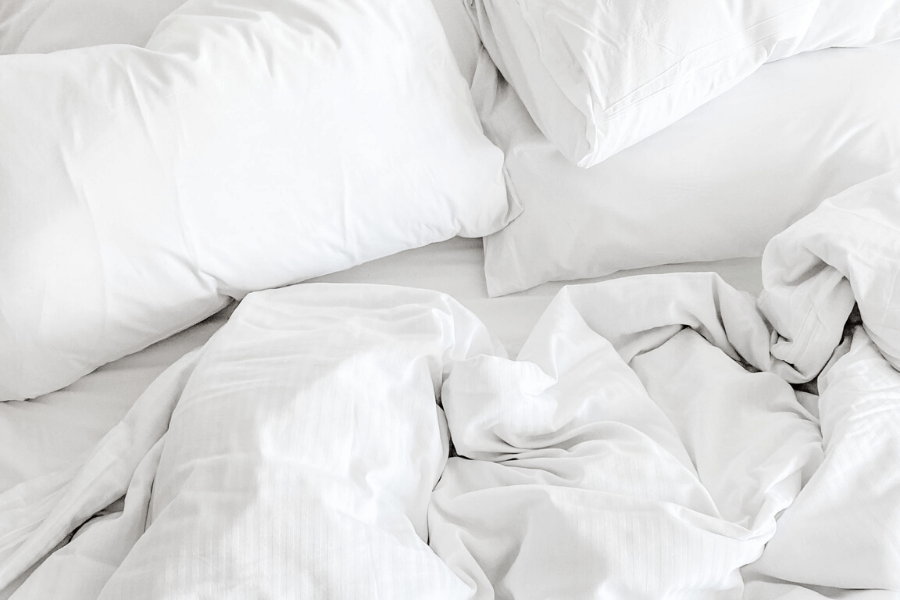 Allow yourself to rest. This is something that we have to intentionally create. I know it feels like a concept that seems to go against all the hustle and bustle we're addicted to, but the struggle is always optional.
Hit the sack early so you can give the body and mind a chance to recharge.
Remember to put your phone away and any other distraction that might hold you back from getting some rest.
---
Now you.
What could you be doing better at taking the time out of your busy schedule to relax? Which of the stress relief tips for a stressful day are you going to try first? Tell me in the comments.
---
SAVE THIS PIN!
Did you find this post useful, inspiring? Save THIS PIN to your board on Pinterest!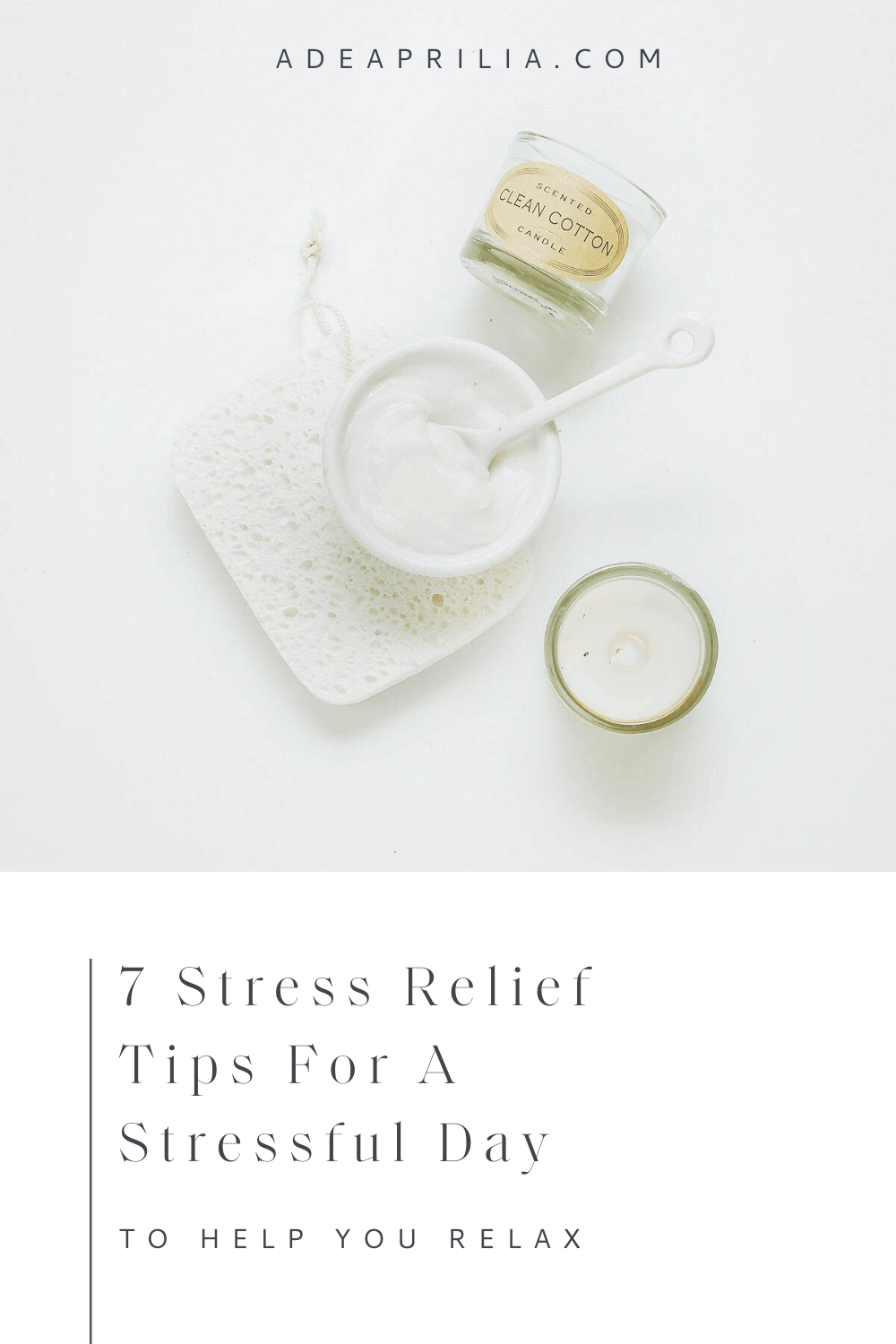 ---
Bonus tips: Fill out this form to book your complimentary breakthrough call with me
---