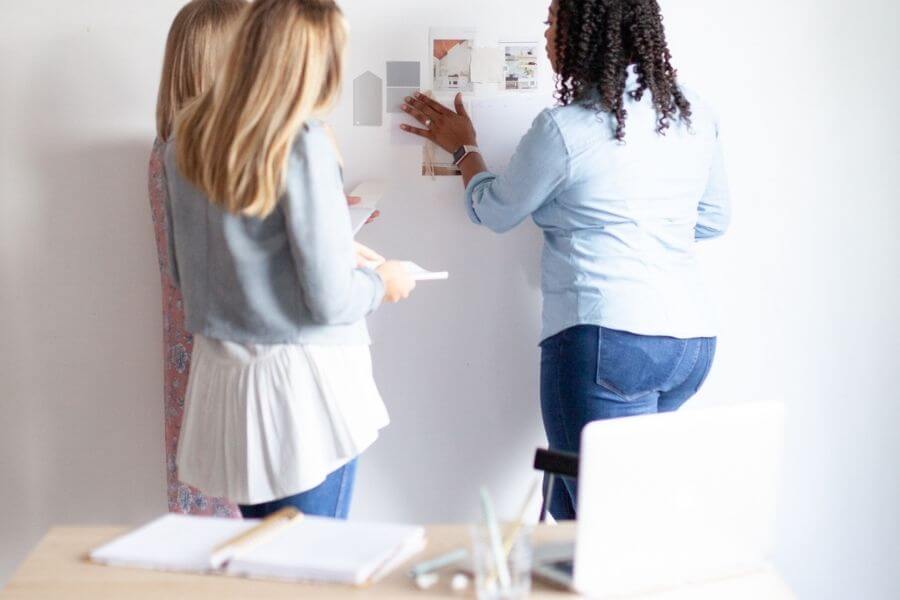 Last Updated on November 13, 2020 by Ade Aprilia
This post may contain affiliate links. If you make a purchase, I'll receive a commission. Win-win. Disclosure
---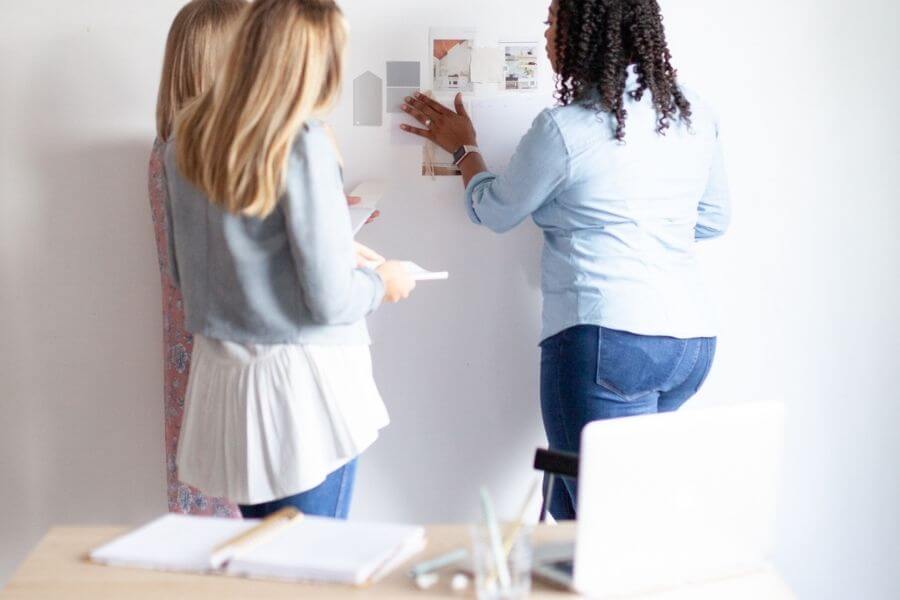 Have you ever wondered if there are any ways to be assertive?
You're not alone.
One of the best ways to improve your emotional health is to be an assertive person. Assertiveness is the ability to speak up for yourself while also respecting others' feelings and viewpoints. It is to communicate clearly, express yourself confidently, and ask for the things you want.
Assertiveness boosts your emotional health because you don't feel like you are always conceding or giving in to others. It is also an excellent way to improve self-confidence and belief in yourself.
If you are struggling with being unassertive, here are four tips to help you hone this vital life skill. 
---
---
WANT TO BE MORE ASSERTIVE?
Check out my free guided audio to get started on how to release emotions painlessly on the spot so you can naturally improve your ability to speak up!

---
4 Ways to Be Assertive and Tips to Become More Effective
1. Release Your Emotions When Communicating
You can't communicate clearly when you have a lot of conflicting emotions around the situation.
If you want to be more open and be effective in communications, monitor what you are feeling moment to moment, and release that. It is crucial to psychological insight and self-understanding.
The Sedona Method assists in this area by helping you gain a better awareness of what you are feeling moment to moment. As part of this process, you will learn a road map to your emotions and how they affect your ability to communicate in business and personal life. You will also learn effective tools to deal with them. This heightened emotional awareness will help you to make better decisions.
If you're not familiar with The Sedona Method, then read this post. I share why I love the Sedona Method to help me feel freer from my emotions.
2. Communicate Clearly
A common mistake that many people make when communicating is being unclear about their needs and wants. Ever felt disappointed in someone because they did not do what you expected them to do, even if you never clearly told them about your expectations? This is passive communication, and it almost always breeds resentment.
If you want something, ask for it clearly and respectfully. Don't expect people to read your mind; you will only become bitter or stressed when they do not give you what you want. This, in turn, will take a considerable toll on your emotional well-being.
Additionally, pay close attention to your body language as you communicate with others. Maintain good posture, lean forward a bit, look the other person in the eye, and wear a positive or neutral facial expression. That way, you will come across as confident and self-assured.
3. Watch Your Language
Words have the power to build up or tear down; be careful how you use them. An assertive person avoids exaggerations when they speak. When it comes to talking, neutrality and sticking to the facts is the way to go.
Avoid phrases like, "you always…" or "you never…" because they often put the other person on the defensive immediately. Instead, emphasize what you feel or think respectfully and considerately.
Another tip to enhance your assertiveness is to avoid self-defeating and self-demeaning language by all means. You are important. Your thoughts and views on different issues matter a great deal. People should learn to respect them. So don't cower when you have something to say. Speak up and speak confidently.
If you often feel anxious about speaking up, consider using dietary supplements to counter stress as wellness coach Kristen Blake suggests.
But of course, first, release your anxiety. If you don't know how to do that, read this post about how to overcome anxiety when you've tried every trick in the book.
4. Respect Different View Points
Communication is a two-way street; it is a give-and-take kind of transaction. Just as your thoughts, opinions, and views matter, so do those of others. Listen to them as well. Pay heed to their needs and desires. Be respectful of their perspectives, and give them the attention they deserve.
Additionally, always strive to stay calm as you communicate with others. Being too emotional will be counterproductive in any exchange. A good rule of thumb to follow when in potentially emotive conversations is to control your breathing. When your breathing is under control, your emotions will follow suit, and you will think and communicate clearly.
Now you.
Assertiveness is a critical life skill that is essential to living a balanced and stress-free life. However, it is also a skill that requires plenty of patience and practice to perfect. You can start by implementing one tip shared in this blog post each day. With time, you will become a more assertive and confident person.
Which one do you want to try first? Let me know in the comment below.
---
SAVE THIS FOR LATER!
Did you find this post useful, inspiring? Save this pin to your board on Pinterest. That way, you'll always have this info on hand!
And please share this with anyone who needs it!