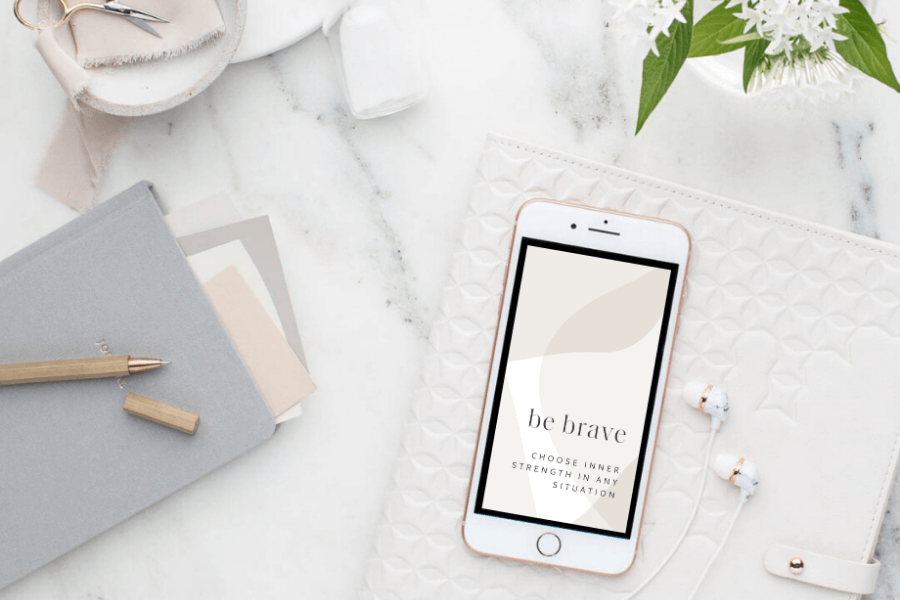 Last Updated on April 11, 2020 by Ade Aprilia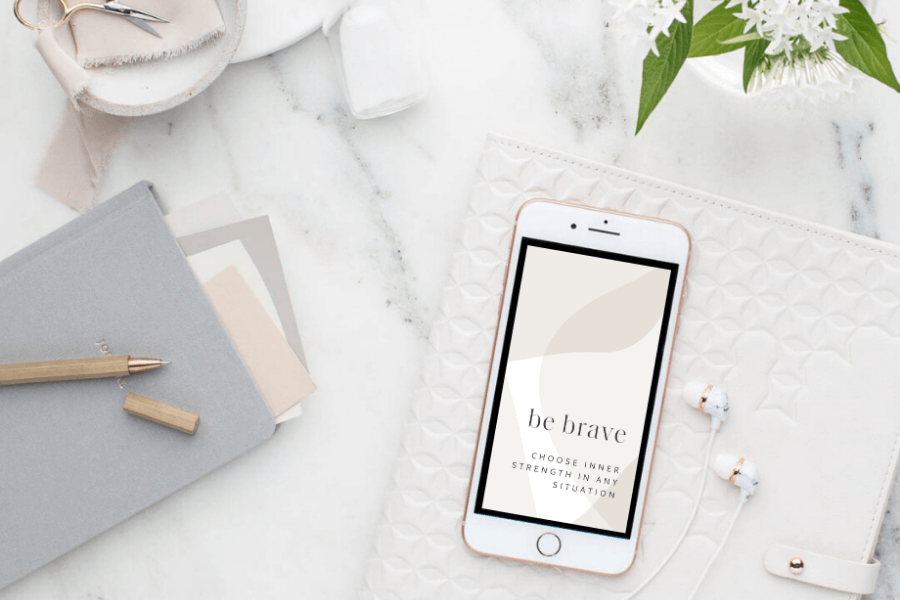 Hey, lovelies! How is your new year so far? I can't tell you enough how delighted I am for this year.
Be brave is my new mantra, and I'm ready to achieve my goals!
I'll be honest, I'm behind in the 'new year, new goals' game..but I don't care.
Simply because there are still plenty of days and even months to get our 'goals' in order…
Because getting them done 'late', is better than not doing them at all, right?
SO, if you are like me and will be working on them this week, I thought I'd share this UNDATED PLANNER post I created that work for my life and business because so many of the tools out there never seemed to work for me.
There are no longer dates on the planner. Why? Because I want you to be able to buy it JUST ONCE and use it again and again and again.
Just simply fill in your own dates.
No need to buy it again after this year!
The planner is ONLY $33.99 but since this is undated and you can use it forever.
---
---
ps. I think I've also shared customizable and printable tabs for the planner…and thought I put it in the FREE LIBRARY. You need to check it yourself because I honestly forgot! 😂 But I assure you there are a lot of goodies there!
---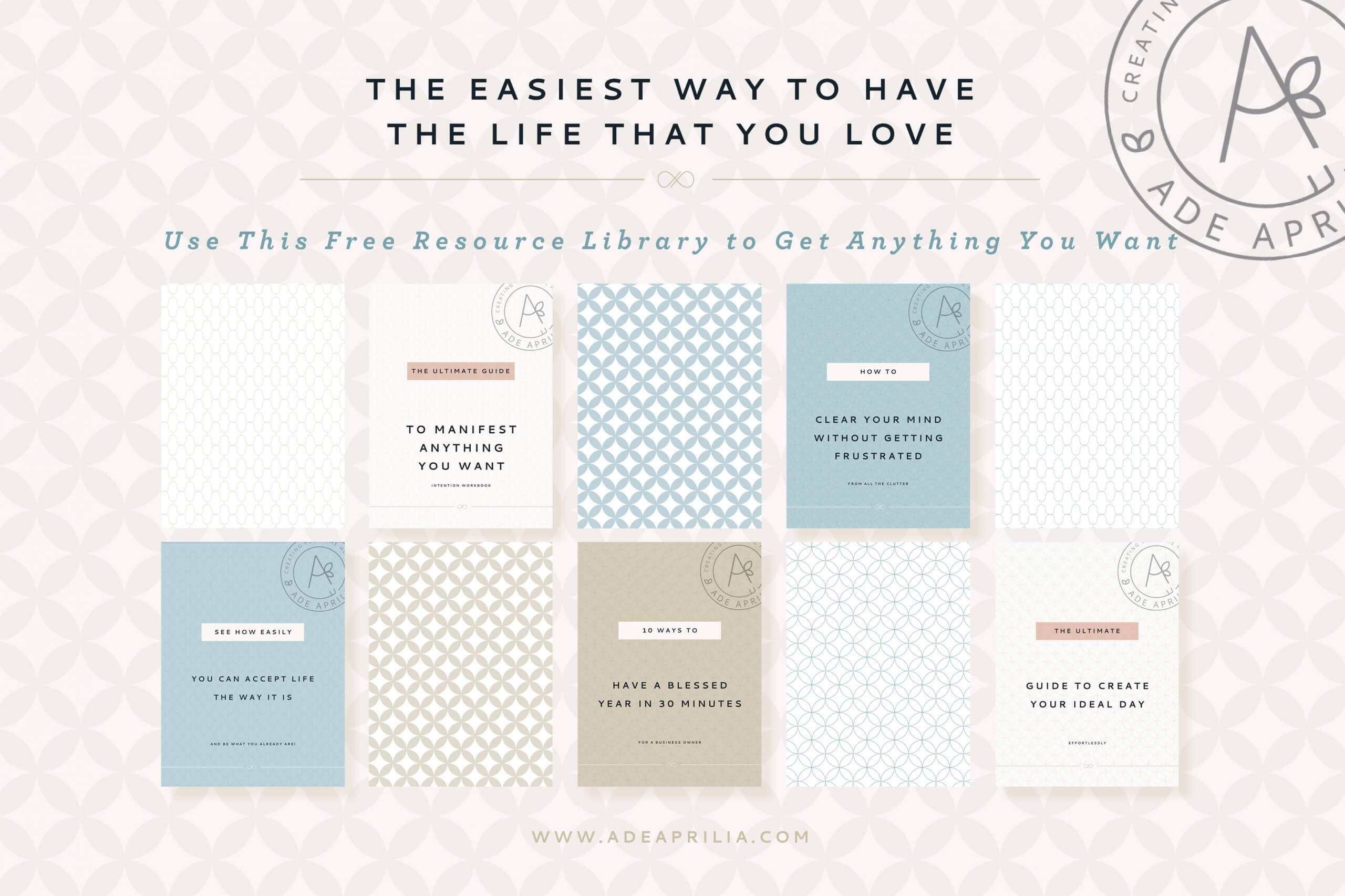 ---
How To Tap Your Courageousness When It Comes to Your Goals
Back to reaching your goal… What's stopping you from having your goals?
Is it fear of success? Is it fear of failure? Or is it perfectionism and the fear of rejection?
The easiest way to free yourself from any fear is to let go of the feeling of wanting to be controlled by that fear. As you let go, the feeling doesn't control you anymore.
---
Let's do this simple exercise from the Sedona Method.
Take your time to stop for a moment without trying to do anything at all. Allow yourself to experience your fear. And then, simply ask yourself:
1. Is it okay if I let go of this fear?
2. Would I if I could?
3. When would I do that?
---
Repeat the process until you feel your power.
Don't overthink it.
Remember, letting go is just a decision, and you don't need permission from the mind to do that.
Take back your power with love.
I know it is so simple that it may confound you. But if you remain open to the elegance and simplicity of this technique, it has the power to set you free.
Every time you work through the process of releasing, no matter where you start out – whether in apathy, grief, fear, lust, anger, or pride – you will find that you tend to gravitate naturally towards courageousness and peace.
Once you're feeling courageousness about the goal, you have a choice about how to proceed. You may move on and take action steps.
---
---
Recognizing your strength in this way can make a tremendous difference in how you feel and act and your whole outlook on life. You will find that you're undoubtedly and bravely changing the things in your life that need to be improved without having the feeling of losing something.
---
Be Brave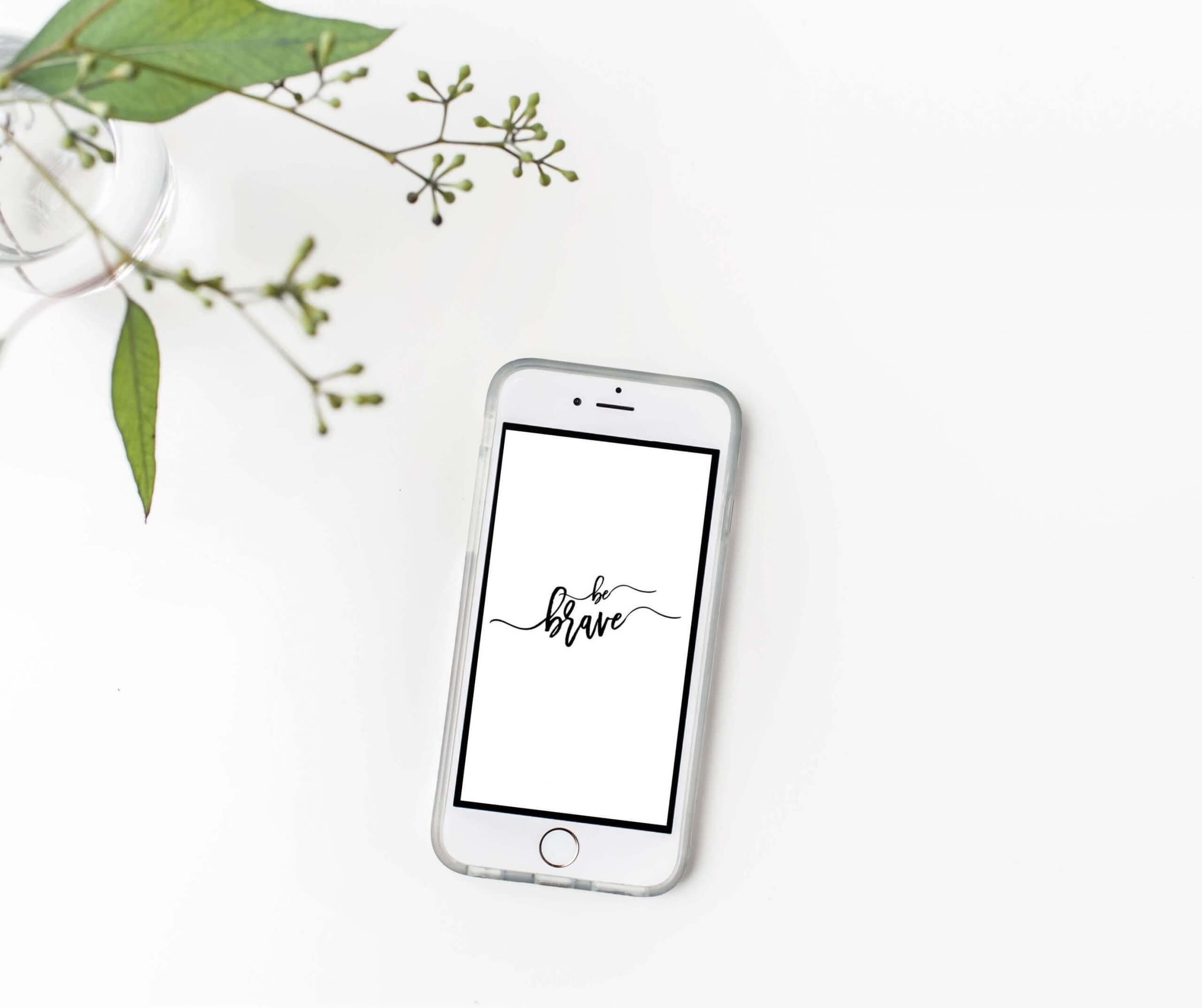 Have you been brave enough to set your goals?
No matter what you set your goals, learning and improving your knowledge should always be a priority in your life and business.
---
My Gift to You
I am a fan of learning, and I have a serious font addiction! To be honest, I was so close to learning calligraphy — just because.
But for now, I love coming across a font and playing all the letters. And I thought, hey, it's Monday, so let's create something beautiful for all of you!
Let's be brave! Let's step up to embracing our courageousness and inner strengths.
We can certainly use this reminder from day to day, so what an awesome thing to have right on your phone!
Note: I've updated the library so you can have some of these new wallpaper to support you moving forward!
---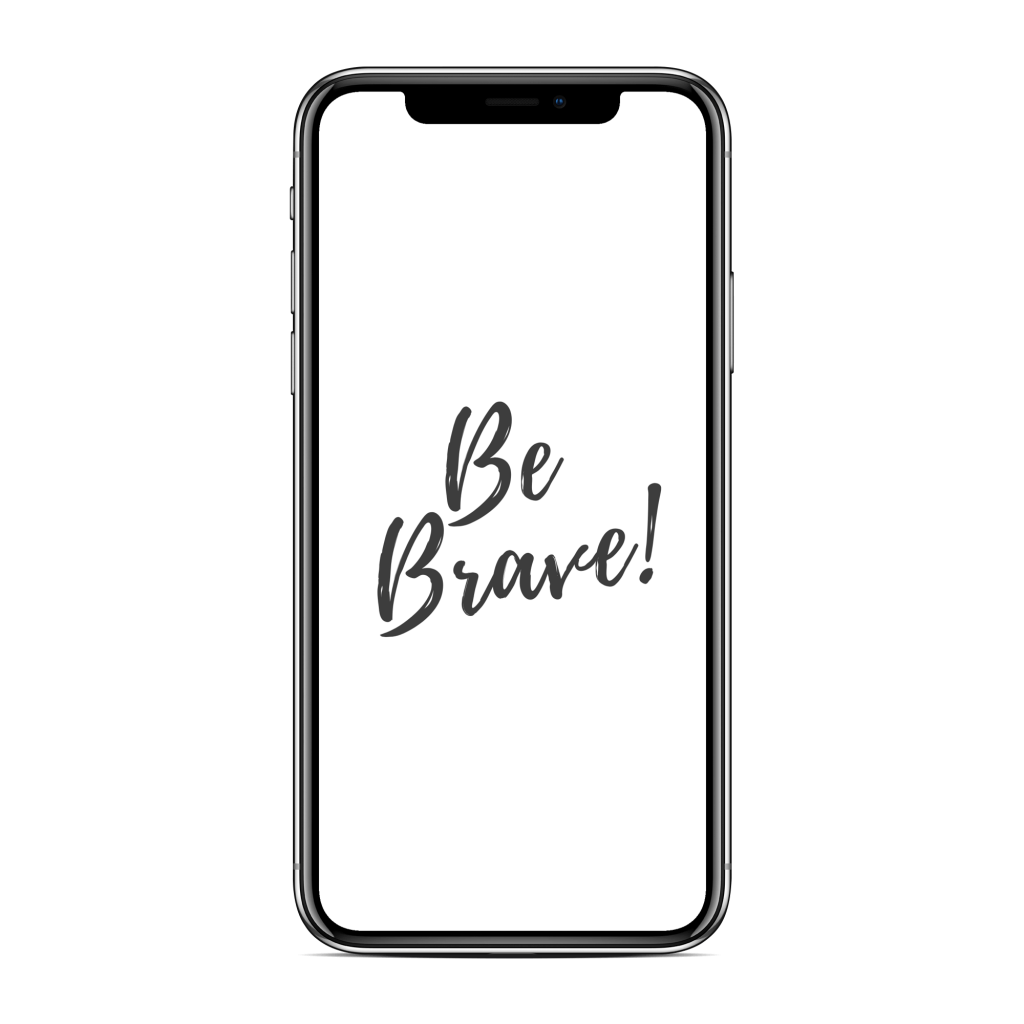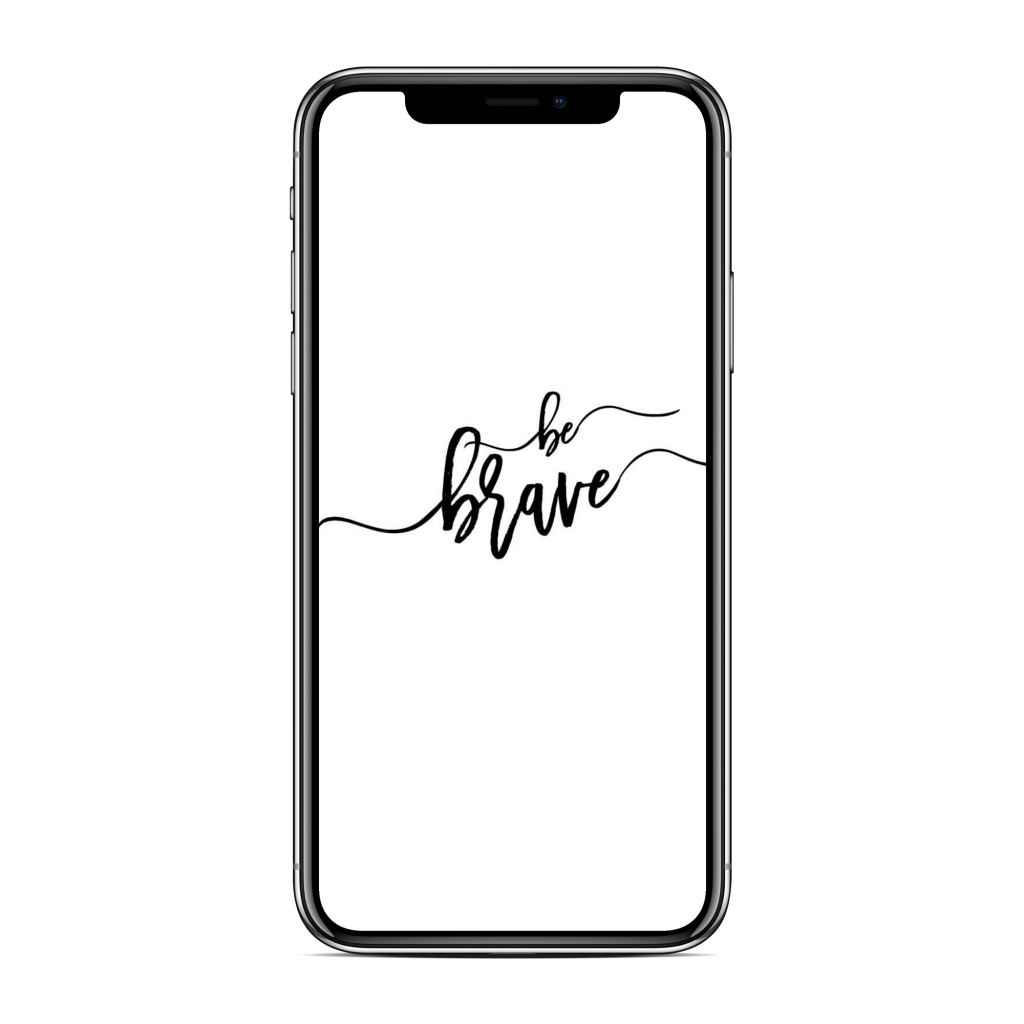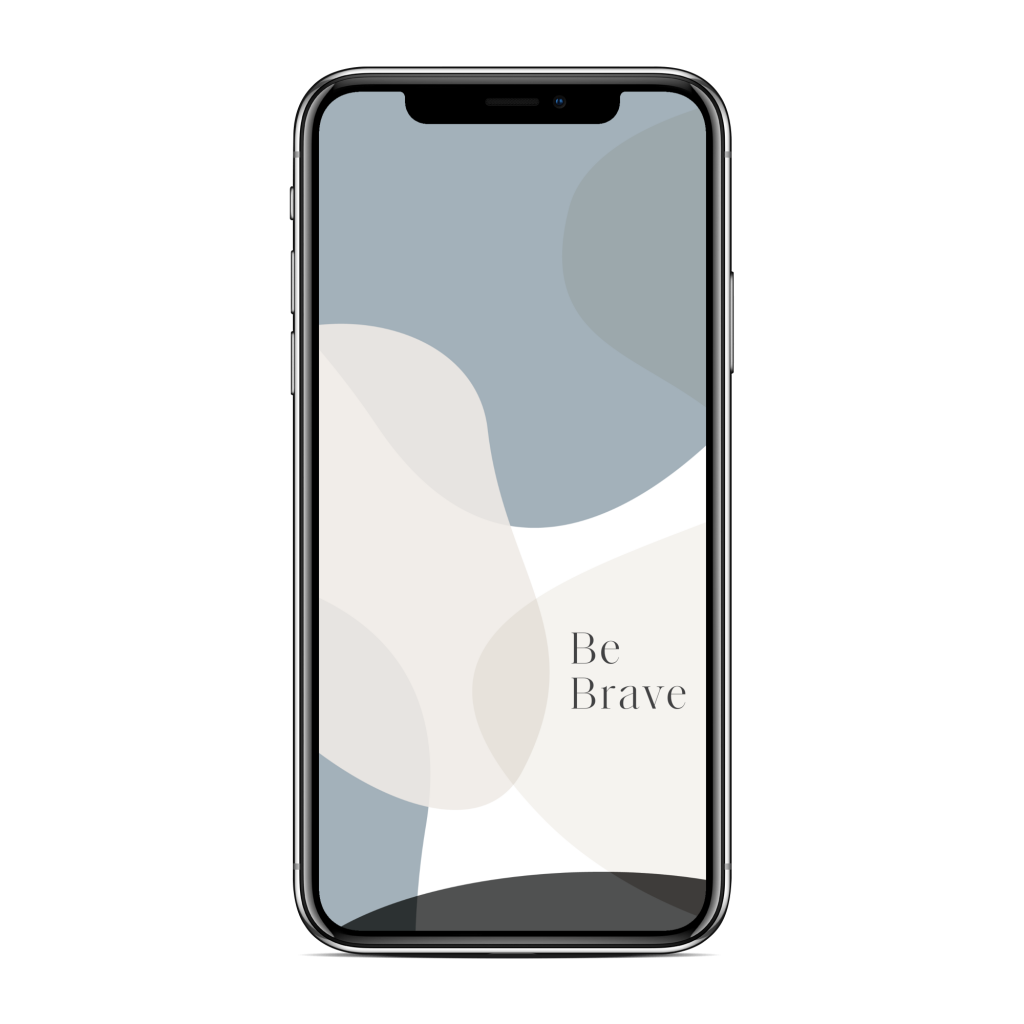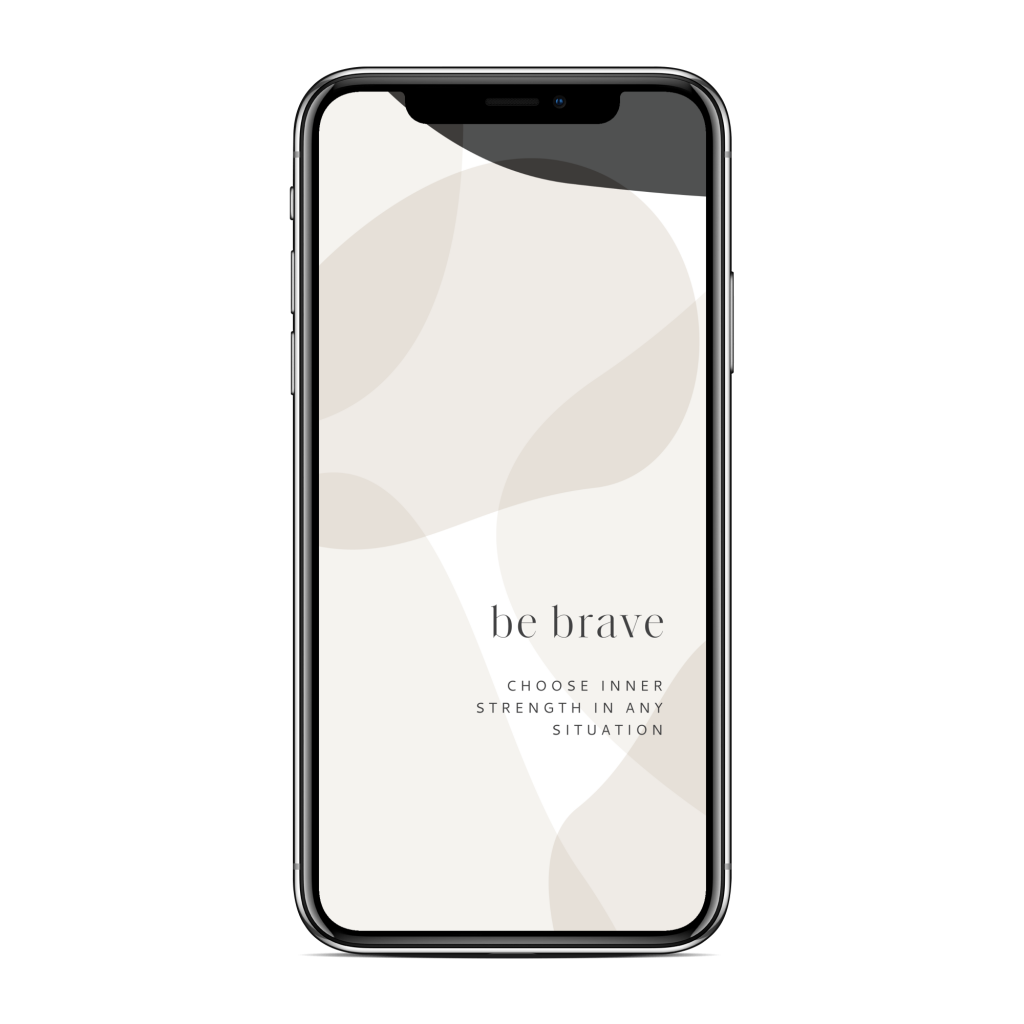 ---
Claim your download in the library!
---
---
Now you.
What do you think? Do you find it easy to tap your courageousness by letting go of unwanted emotions?
If you need more tools, resources, dan daily inspiration to have the life you want, you can always go to the free library!
---
---
PIN THIS: