This post may contain affiliate links. If you make a purchase, I'll receive a commission. Disclosure
---
Let's admit it — dealing with emotions is a hard work.
We all have struggled to manage our emotions.
But what if. . .
. . .What if we don't have to manage the emotions?
What if there is a solution?
---
---
READY TO MASTER YOUR EMOTION?
Check out my free guided audio to get started on how to release emotions painlessly on the spot!

---
In this article, I'll share 3 common mistakes when we're dealing with emotions and ONE simple trick to fix it.
It's easier than you think — even when your mind doesn't agree with that!
(remember this: You never have to ask your mind to heal. It's time to take back your power.)
---
Why We Make Mistakes When We're Dealing With Emotion
Before we jump in, one burning question that used to bother me is: "Why our parents and teacher never taught us to deal with emotions?"
Because, let's face it. . .
We learn in our society that it's not polite to have emotions. It's not politically correct to talk about them in many social settings.
Each time you're angry, I guess most of the time you would have been told to calm down or do something else. In the worst case, maybe you would have been shouted back for throwing your anger tantrums.
When you' feeling down, lost, or scared, instead of showing empathy, people feel sorry for you and society has begun to label sadness as failing. It makes you feel uncomfortable and it's easy to judge yourselves as being "weak" for having them.
If you feel lonely, you download this belief that you have failed to be happy.
Or if you're feeling jealous, you were told that you have given another person control over your feeling.
I guess our parents and teachers also "learned" the best they knew how when dealing with emotions.
So when we do acknowledge the emotions, we knock them away with mantras and layers learned since childhood. Things like. . .
"It's no big deal."
"Think positive!"
"You got this!"
"Suck it up."
"Get a grip."
"Shit happens."
"Mind over matter."
. . . and so on and so forth.
In case you haven't noticed yet, rationalizing away your emotions will only backfire.
When the mind prevents the flow of emotions because they are too overwhelming or too conflicting, it puts stress on the mind and the body, creating psychological distress and symptoms.
Emotional stress has not only been linked to mental illness but also to physical problems like heart disease, intestinal problems, obesity, headaches, insomnia, accelerated aging, and autoimmune disorders.
But, of course, we don't really conscious about this.
In no time, we learn to block and avoid our emotions to protect ourselves. Between the screen time, social media, alcohol use, prescription drug use, and a multitude of ways of avoiding our feelings, we do it quite well.
We're now like human pressure cookers with plugged stopcocks, and it takes us tremendous energy to keep the lid on.
In fact, we have suppressed so much of our emotional energy that we are all a little like walking time bombs.
---
---
And at a certain point, boom! — we lost the handle on it, and let it all flush out.
I get it. This used to happen to me all the time.
---
3 Common Mistakes We Do When Dealing With Emotions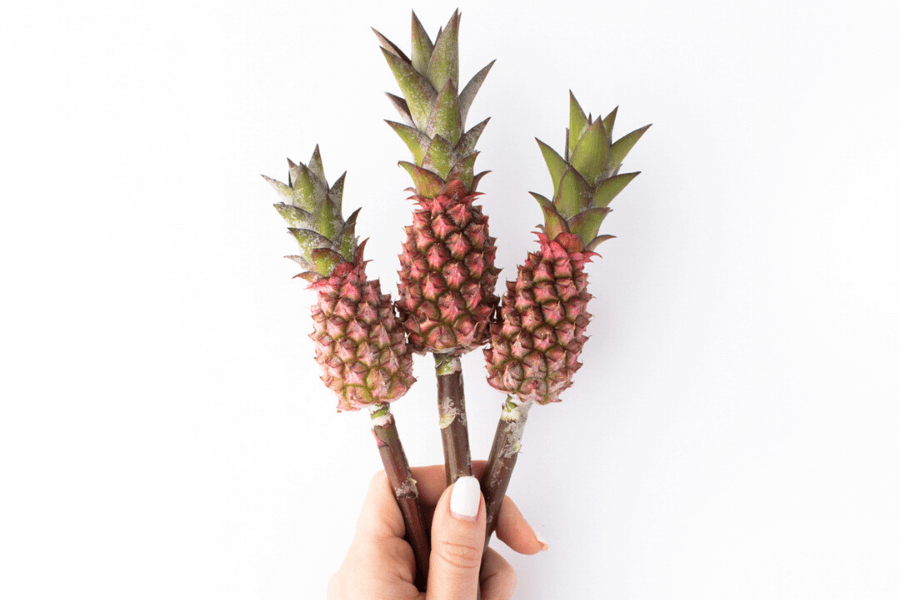 I've seen so many smart women and men who have the same problem with emotions.
That's why I'm listing "the mistakes" we do when dealing with emotions.
Here are the 3 most common mistakes we make when dealing with emotions:
---
Mistake #1: SUPPRESSING — Hold it all in
Suppressing is the most common and most harmful thing you can do with a feeling.
You have probably heard the expression "Time heals all wounds."
It's debatable. For most of us, what that really means is, "Give me enough time, and I can suppress anything."
What we are referring to here as "suppression" is keeping a lid on our emotions, pushing them back down, denying them, repressing them, and pretending they don't exist.
Any emotion that comes into awareness that is not let go of is automatically stored in a part of our mind called the subconscious.
Pushing feeling down causes stress and suppressed feelings eventually take their toll on emotional and physical health.
Have you noticed that, when people are upset, they often hold their breath? Most of us also hold residual tension in our muscles, which never allows us to relax fully.
Often, we don't even know that we have suppressed our true emotional reactions until it is too late: our body shows signs of stress-related illnesses, our shoulders are stuck in our ears, our stomach is in knots, or we have exploded and said or done something that we now regret.
---
Mistake #2: EXPRESSING — Blaming it on external situations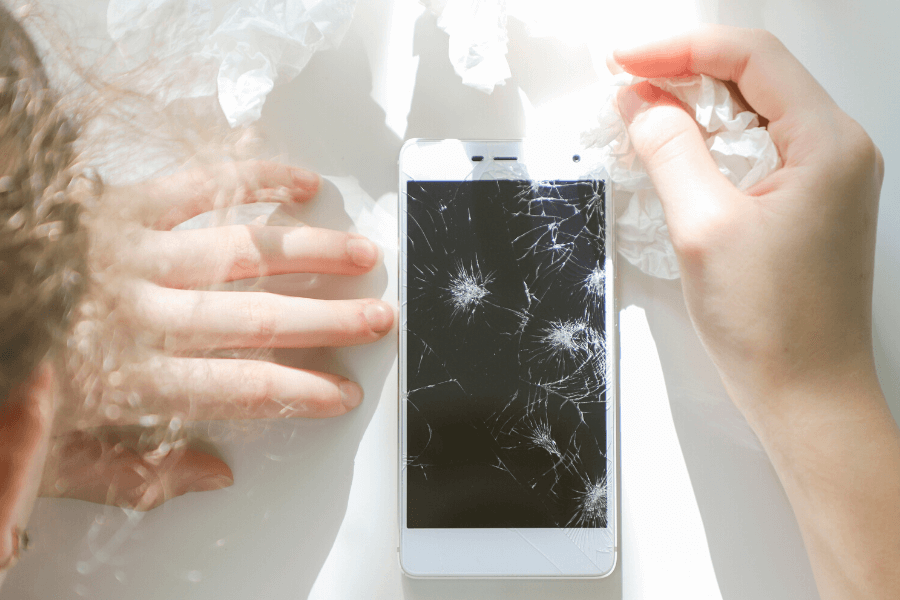 Another common thing we do with emotions is expressing it.
Most people are ruled by their emotions without any awareness that this is happening.
If we are angry, we yell; if we are sad, we cry.
Sometimes we blame others or external situations for how we are feeling.
This puts the feeling into action — breaking things, shouting, slamming doors — and sometimes gives you a short-term feeling of relief.
However, it doesn't eliminate the feeling. Most of the time, it will just make everything worse, as the emotion will increase and you might end up hurting others. Will the damage be worth it?
Expressing is often unpleasant for the person toward whom we express our feelings and it sometimes causes further distress when we feel guilty for having done so. How many times have you thought, "If only I could turn back time…?"
Looking outside of yourself and criticizing others is just another way to avoid managing what you feel.
---
Mistake #3: ESCAPING — Ignoring your emotion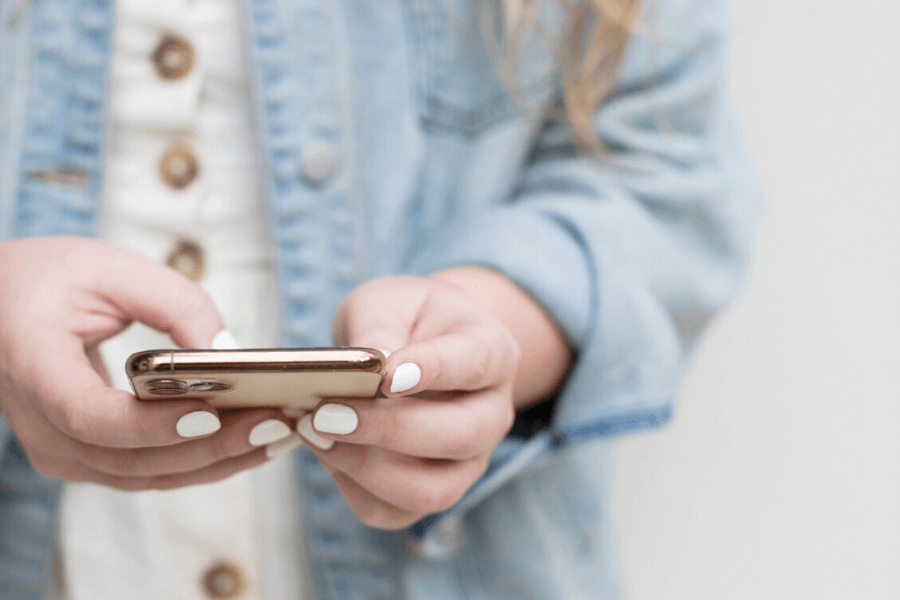 Are you running away from your emotions?
Most of us think emotions are so scary so we ignore our emotions and try to get distracted. That way, we don't have to feel them.
We cope by trying to get away from the unsettling feeling. We go to a movie, play music, watching TV, read a book, smoke, have a drink, shopping, eating, scrolling on social media, and a whole host of other activities designed to help us take our attention off our emotional pain long enough so we can push it back down.
Some people even develop addictions as they feel powerless facing their emotions and want to get rid of them but don't know how to do that.
But the feeling doesn't go away. It just goes underground, taking its toll on you even though you're not aware of it.
---
There's Another Healthy Way to Deal With Emotions
We all want the pain to go away. It's a natural inclination. We feel pain, and we want to run. We feel pain, and we want someone to cuddle us. We feel pain, and we want turn to food, alcohol, TV, sex, and socializing. Anything to avoid the discomfort.
When we suppress our emotions, rather than allowing ourselves to experience our feelings fully in the moment they arise, they linger and make us uncomfortable.
Through avoidance, we are preventing our emotions from flowing through us, either transforming or dissolving, and it doesn't feel good.
Well, good news. I'm going to show you how to deal with emotions in ONE simple step.
Before we jump in:
---
It's important to understand that we are not under conscious control of emotions because we are NOT the emotions.

Basic biology and anatomy explain that we can't stop our emotions from being triggered, as they originate from the middle section of our brain that is not under conscious control — unless we consciously let that go.

Emotion is just energy. It comes from nothing and dissolves to nothing.

---
Dealing with Emotions #4: LETTING GO
Now we're talking.
You cannot master your feelings, but you can always let them go.
Releasing the feeling allows you to let go of the feeling itself. It's the healthiest and best way to handle a feeling.
I use The Sedona Method to help me and my clients drop any unwanted emotion painlessly and effortlessly on the spot.
Remember this:
---
Feelings only lie. They tell us we are going to get from letting go of them what we already have from holding on to them.
---
Each time you let go, you eliminate a bit of the repressed negative energy.
It's a way of gradually discharging the suppressed energy of the feeling until eventually all the suppressed energy is undone, leaving you freer and calmer, with greater clarity of mind.
Purpose and direction become more positive and constructive, resulting in better decision making and increased productivity.
Letting go is easy. It is just a decision.
Here's how.
When any emotion arises, ask yourself these simple questions:
---
1. Could I welcome what I'm feeling?
(Welcome the feeling that you are upset, for example, and then accepting it. Just allow it to be as it is.)

2. Could I let it go?
3. Would I let it go?
4. When?
(Remember: letting go is just a decision. If you have a hard time letting go, ask yourself: "Would I rather hold on to this, or would I be free?" — the answer is obvious.)
---
The reason these questions are so powerful is that they're simple, easy to use, and easy to remember. The words themselves are not a magic formula; they instead guide your awareness into the experience of letting go.
---
There you have the tool.
We've already explored 3 common mistakes we do when dealing with emotions. And you also have learned the best way to deal with emotions.
Congratulations — Awareness is a huge first step.
Next time you have unwanted emotions , you'll be able to let that go.
I hope this article helps you become more aware of how you react to your emotions and be more mindful to create the life that you love.
I encourage you to read this article if you'd like to discover how to dealing with emotions more effectively: "How and why letting go can bring you the life you want".
I'm here to help you dealing with your emotions, just contact me here.
If you're ready to face your feelings, let go of unwanted feelings, and learn more about yourself, you can begin working with the free releasing guided audio I made for you and book a breakthrough releasing session with me.
---
---
Both will give you the exercises you need to let go of issues packed with emotional complexity and create a solid foundation to change your life (yes, it's for free!).
If you feel like you can't compromise with your life any longer and searching for help, here's your chance.
In my experience, when I started to let go of my emotions instead of suppressing them, expressing them in an unhealthy way, or even escaping them by being so productive (oh yes, I wrote 9 books in bed when I was depressed and couldn't get up from the bed), I progressively shifted my reality. I'm able to create the life that I love from a deeper level and I've never been this happy.
---
Now you.
What did you do when dealing with emotions?
Are you interested in letting go to live in the now and create the life you adore?
Are you ready to let go of the feeling of burnout, sadness, stress, anger, and overwhelmed?
Let me know in the comment below.
---
PIN THIS!
Did you find this post useful, inspiring? Save this pin to your board on Pinterest. That way, you'll always have this info on hand!