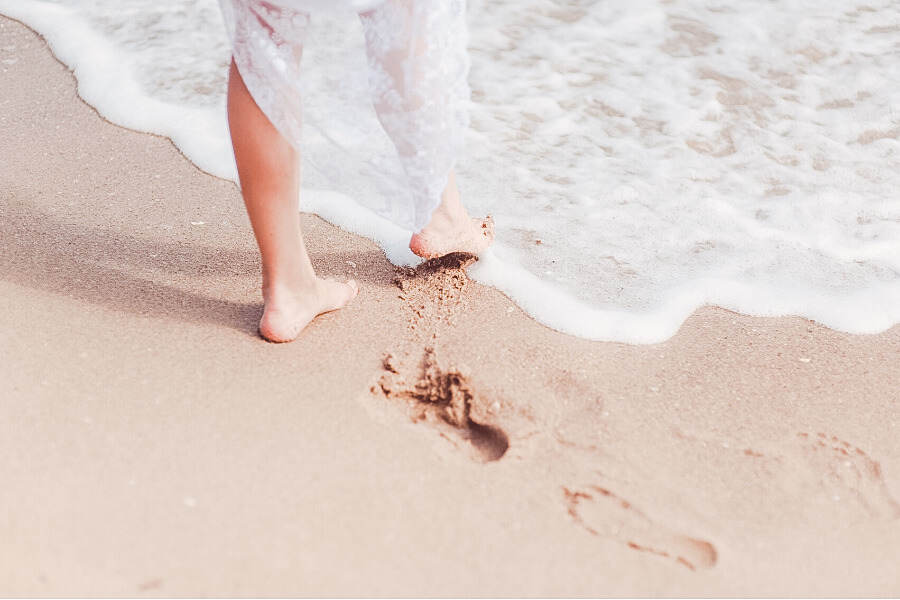 Last Updated on August 11, 2020 by Ade Aprilia
---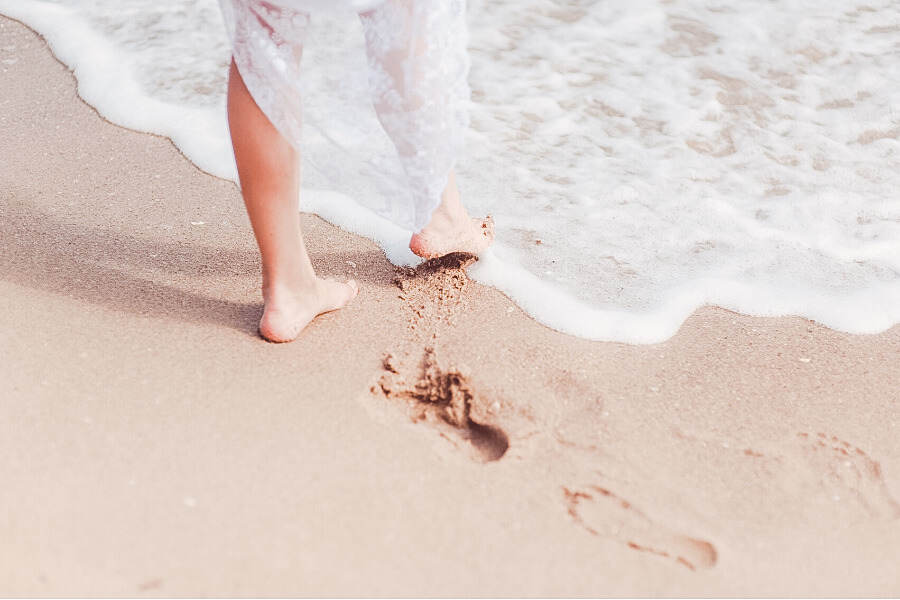 ---
TRIVIA QUESTION:
Did you know that you can you heal yourself with letting go or releasing?
---
I write a lot about how The Sedona Method changed my life.
It's a big statement, but through my direct experience, letting go is a powerful, unique, and very practical tool that will dramatically improve the quality of life. And I'm forever grateful for Lester Levenson and Hale Dwoskin for teaching dan sharing this tool.
I used to think that the idea that letting go was a sign of weakness.
Surprisingly, that is really not what is at work here.
Because of the successes I have achieved with this tool, I have dedicated my life to sharing this with you and everyone who has a sincere desire to change and improve their lives.
And I'm going to share with you how the letting go technique has changed my life and give you a personal example of applying this.
Stay with me.
---
Through The Mess, I'm Blessed
Ever had a time when you thought you just didn't know how you were going to stay afloat?
And, just when it seemed to be getting better… something else came along, and things got a lot worse?
I am no stranger to difficult times. In fact, these past two years of my life were one of the toughest ever. My life was an absolute mess, and I had no idea how to fix it.
Don't get me wrong, I was a very successful lady, a national best-selling author, yet I wasn't happy. You probably know this kind of story. I was broke. My business fell apart. I had health issues. My long-term relationship had just ended (A relationship that started out beautifully and forced to be ended with deep heartache and emotional pain).
And the worst part was that it was happening at all the same time.
Things felt bad.
They were so bad that for a brief moment the thought of "ending it all" actually entered my mind. How did this all happen to me? I was a good person! It just didn't feel fair.
And I began to question my existence. I was that low — feeling that helpless, that hopeless, under the enormous weight of it all.
It was so devastating, I couldn't get up from my bed. I fell into a state of deep, dark depression.
I remember my mom told me, "You have to help yourself."
"This time, I don't know how." And I was the type of person who made things happen. But at that time, I just didn't feel anything was worth it anymore. Yes, I felt that low.
"Ask, and you shall receive." Mom gave me a prayer book.
I surrendered to the power that knows the way: God.
And then, I saw a light. There was a way out.
---
Letting Go To Live A Truly Happy Life
I was guided to learn the Sedona Method — a simple, easy-to-learn method for letting go of any uncomfortable or unwanted feeling, thought, or belief instantaneously — and my life has been forever changed.
I understand now that I'm not my suffering. I'm not my story. I'm not even my identity!
Fast forward, I have found success in every area of my life.
There was a time that I didn't feel that way, but since I use the method, I know the secret that the misery, distress, and pain was actually a gift. There was incredible beauty and joy waiting for me in this miracle life I would ultimately create. In fact, they have arrived, and my job is only to let go of the feelings that uncovered them.
Instinctively or intellectually, you probably already know this.
The question is: why do most of us still NOT live as the beautiful, ever-present, ever-new-yet-never-changing presence of awareness that we are?
---
Feelings Are Just Feelings
Most of us live as though our feelings are who we are — and the whole truth and nothing but the truth at that!
Identification with our feelings is even in our language. Did you notice that we don't typically say, "I feel sad."? We say, "I am sad." We say, "I am angry."
Think about the last strong feeling you experienced. Anything: hunger, irritation, confusion, anxiety, anger, boredom — it doesn't matter.
Did your feelings influence your actions?
Did they color your words or change your plans?
Most of all, did you experience your feelings in a very personal way?
Of course, we all have feelings and they dramatically influence our behavior and our attitudes. But they are not attached to us, and they aren't who we are.
And because you are not your feelings, you can decide at any moment to simply let them go. Choosing to let go of your emotions instead of identifying with them is a deceptively powerful technique.
---
Deciding To Let Go
Now I'd like to share with you some simple techniques that will help you to uncover that reality for yourself by rediscovering the truth of who you are. This tool will help you to see clearly — and let go of — that which you are not.
The analogy for letting go is dropping a pen.
The hand represents your awareness and the pen represents the feelings.
You have to be holding on to a pen for it to stay in your hand. THAT actually requires effort, but if you do it long enough, it feels natural and automatic.
And you start to think that the pen is you.
And your hand is starting to hurt.
The pen is not you. You can simply drop it and let go.
Simply ask yourself a series of simple questions to effortlessly drop feelings, thoughts, and beliefs that no longer serve you.
When you ask yourself these questions with an open mind and heart, you can melt stress, tension, anxiety, and any other unwanted thoughts and feelings out of your body and mind on the spot.
Try them right now and notice what happens:
---
1. Could I welcome what I'm feeling?
2. Could I let it go?
3. Would I let it go?
4. When?
---
The reason these questions are so powerful is that they're simple, easy to use, and easy to remember. The words themselves are not a magic formula; they instead guide your awareness into the experience of letting go.
As you practice letting go, you begin to break the strong identification you have with the emotions that arise within you from moment to moment.
This releasing allows you to feel more peace and joy, even when things don't go your way.
As you continue to let go of your thoughts and feelings in this way, you will begin to feel lighter, happier, more at home and at ease — both within your own skin and in the world.
Try this. You'll LOVE it!
---
Letting Go Will Change Your Life
We live in challenging times and these times require new and powerful ways to help us to respond appropriately to what life throws at us. Letting go allows us to make space for new and exciting experiences, adventures, and memories.
Letting go brings us inner peace.
No matter where you are in your life right now, be sure that you can turn things around fast and achieve your dreams.
As you let go of the death grip of sabotaging thoughts and feelings, you will find it easier to stick to your goals and manifest your dreams.
Letting go allows you to view the external world with new eyes, so you're ready to create and live the life you have always dreamt about.
Imagine what your life would be like if you were able to continue to make a choice after choice that is aligned with your highest self. You will laugh a lot more and have a lot more fun in life.
In short, your emotional baggage will drop off of you, and the beauty, joy, love, and peace that are your true nature will shine through more and more.
And when sometimes life might not be as easy as you wanted it to be, you can comfortably let the emotional baggage go – just like when you decide to drop the pen.
---
---
If you're ready to face your feelings, let go of unwanted feelings, and learn more about yourself, you can begin working with the free releasing guided audio I made for you and book a breakthrough releasing session with me.
Both will give you the exercises you need to let go of issues packed with emotional complexity and create a solid foundation to change your life (yes, it's for free!).
If you feel like you can't compromise with your life any longer and searching for help, here's your chance.
---
Now you.
Are you interested in releasing to live in the now and create the life you adore? Are you ready to let go of the feeling of burnout and overwhelmed? Let me know in the comment below.
---
PIN THIS!
Did you find this post useful, inspiring? Save this pin to your board on Pinterest. That way, you'll always have this info on hand!