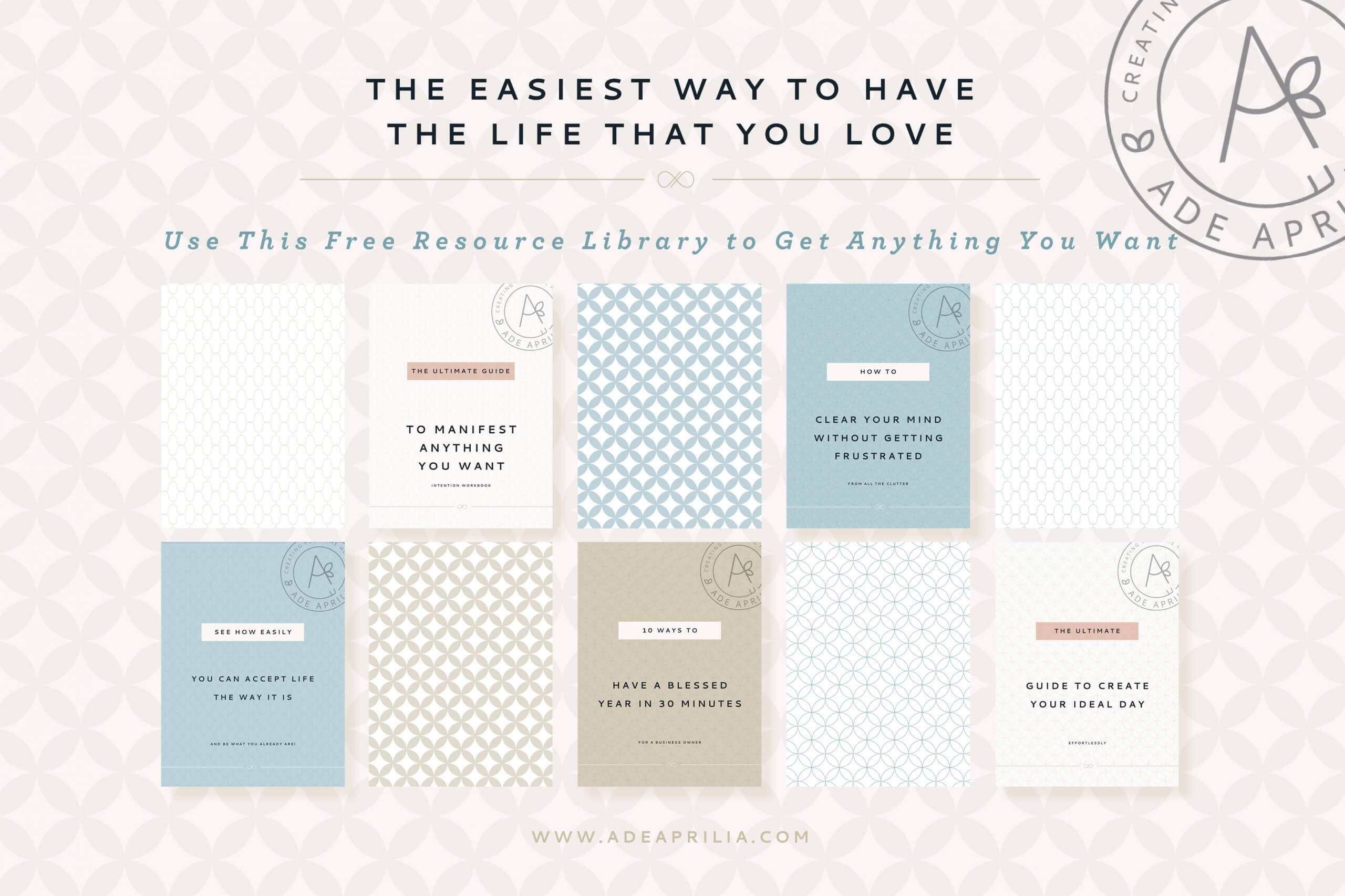 ---
FREE Library: Empowerment + Wealth + Spirituality
Looking for free and easy-to-access resources to reach your personal development goals? This exclusive FREE personal development resource library is for you who want to transform your life + business!
Get free printables and workbooks related to self-improvement, manifesting, and creating the life that you love.
---
"Nice work!!!! It seems to me that when you work you are very focused and efficient…. And so much of it is free…. You are very generous, indeed!"
Christina
Zürich (Switzerland)
---
What can you expect from the library?
Here's What You'll Learn:
☞ Manifest the life of your dreams
☞ Relax your crazy thoughts and enter peace
☞ Trust that you are always being guided & protected
☞ Learn how to let go effectively to train your mind to make space for success
---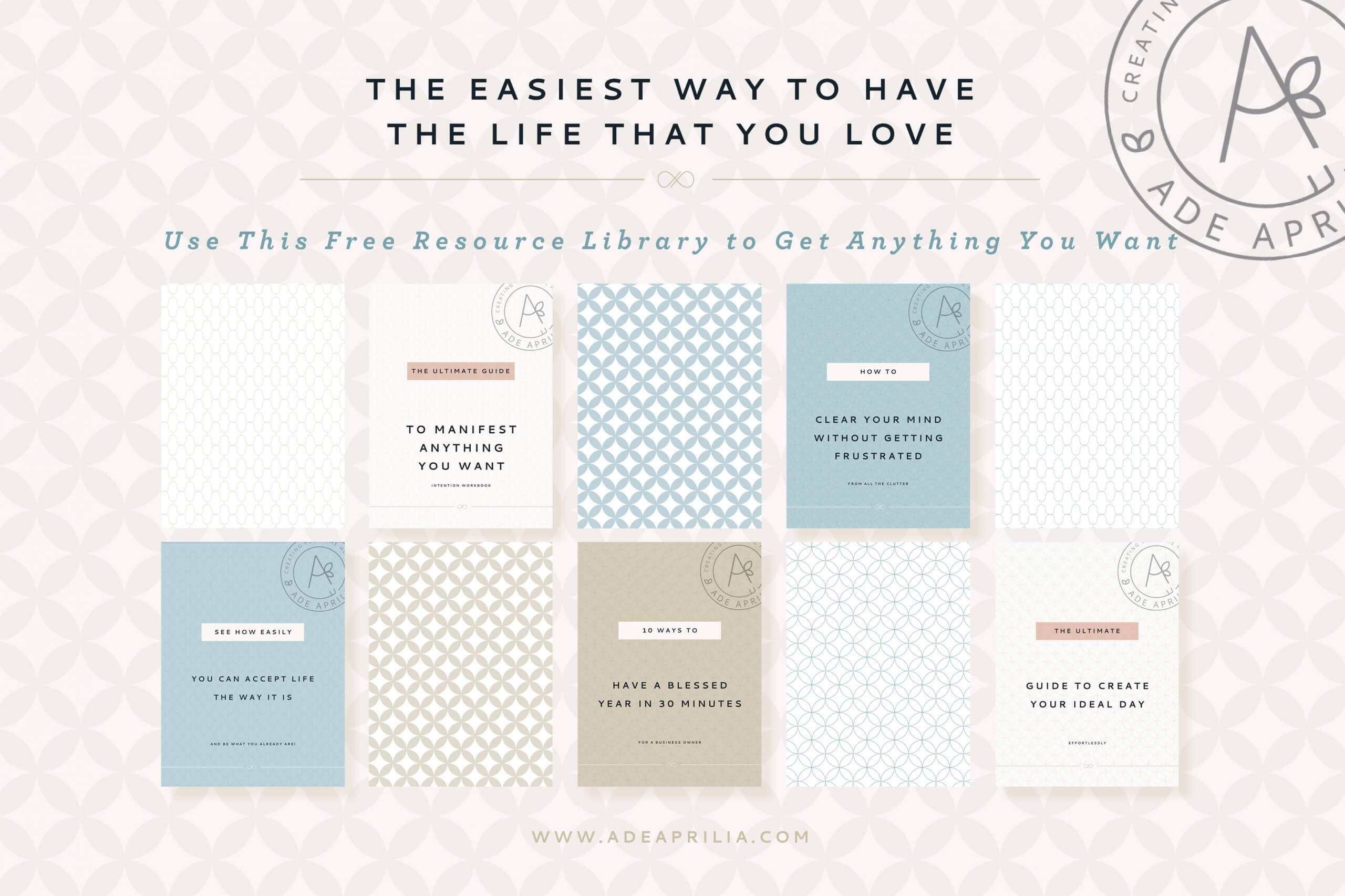 ---
☞ Heart's Desire Worksheet
☞ Intention Worksheet
☞ Goal-setting Strategy
☞ Mind Map Plan
☞ Perfect New Year Worksheet
☞ Action Step Guides
☞ Daily Planner
☞ Self-care Guides
☞ Desktop Wallpapers
☞ Printable Wall Arts
☞ iPhone Wallpapers
☞ And so much more…
---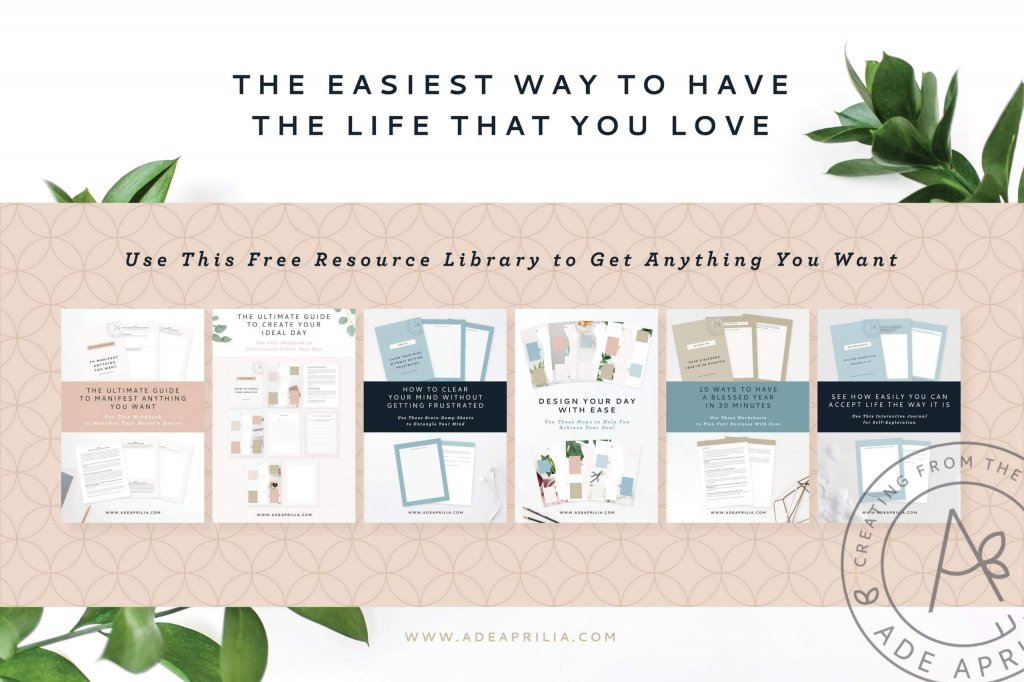 ---