Let me guess.

You're here because you've heard it's important to release emotional blocks
that keep you stuck so you can create the life you have always dreamt about.

Ever feel like…?
• you're not good enough and feeling like a failure. . .
• you have been pursuing the life that's "supposed" to make you happy,
only to realize it has become the greatest stressors of your life. . .
• you're stuck inside the matrix of emotions that you can't escape. . .


---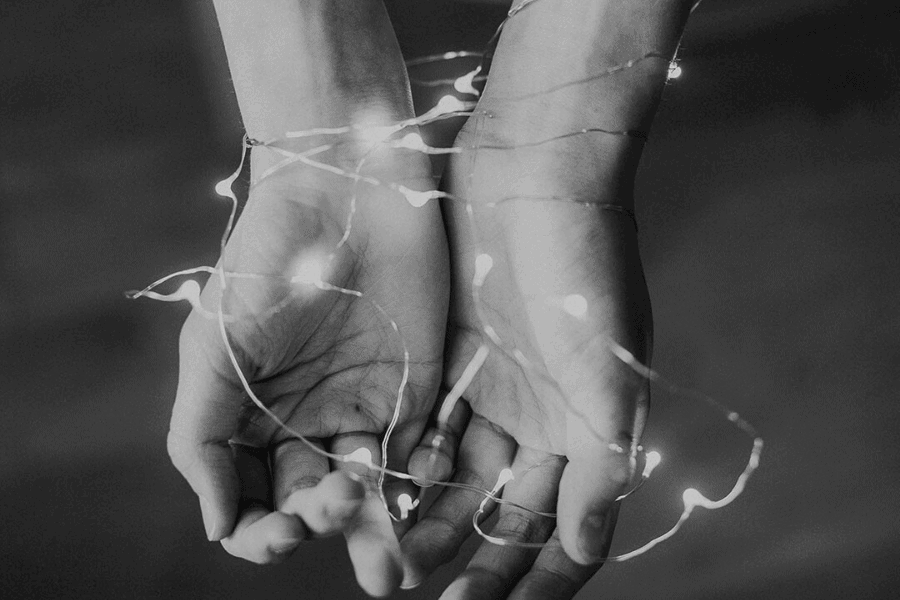 ---

Did you notice that unconstructive repetitive thoughts and difficult emotions affect
your ability to be happy?

Holding them back is doing more damage than you think—to your relationships, your work life,
your well-being, and your physical health.

I used to struggle with the same thing. And I discovered that if we don't know how to manage emotions, it costs us our health and well-being.

See, there are 3 big mistakes we all make when it comes to deal with emotions.
1. Hold it all in
2. Blaming it on external situations
3. Ignoring the emotion


---
The 3 Big Mistakes
People Make When
Dealing With Emotions
The good news is, when you stop making these mistakes, you're finally able
to have the freedom to do whatever you want to be, do, and have.
---
What if you could…
Get the formula for releasing emotional turbulence. . .
. . .to heal your life and create the life that you enjoy,
without having to run away or get lost in any emotions?
---
---
---
---
---
This is the formula you've been waiting for if you're…
---
---
The Ultimate Releasing Formula will show you how to:
---
---
---
---
Meet your guide, Adelia
Hi there! I'm Adelia, and I help people who are struggling with negative emotions to get unstuck so they can create the life they love.
I've been a best-selling author and fashion/brand stylist since 2000 and blessed to touch the lives of thousands of women and men with my books and life-changing programs.
---
"The reason I bought this releasing formula e-book and scheduled a call is that I feel as though I had been efforting and trying for a long time to have the things I want. I've tried so many different ways but none of them work.
The call was really powerful! Adelia is very very good at this. She really helps me see and understand why what I'd been doing is not working. This thought had been crystallizing in my mind, they also came together.
I feel like I'm complete now and I know what to do!"
Scott
Omaha, USA
---
---
Plus, you got this awesome bonus: An Introductory Coaching Session With Me (VALUE $250)
---
---
"Yuhuuu, I just bought your releasing formula e-book and I'm so very happy! Right on time because I really needed it. I'd say our vibrations matched "sophisticatedly" because you could read what I needed!
I've always loved working with you! You showed me how to bring peace in my life, get out of my own way, and surrender to the Higher Power! And then creating from that place."
Wita
London, United Kingdom
---
What happens after I buy this?

As soon as you purchase, you'll receive an email with the link to download the ebook. PLEASE NOTE: This is a DIGITAL PRODUCT, no physical product will be shipped.

Please email me at hi@adeaprilia.com for your bonus coaching session.
Will the strategies in this book work no matter what my situation is?

The strategies in this book will work no matter what your situation is. They all lead to the same result: liberating your natural ability to let go of any unwanted emotion on the spot, and allowing some of the suppressed energy in your subconscious to dissipate.
What if I am unhappy with this training?

Due to the digital, downloadable nature of this product, we have a no-refund policy.

But the good news is, this training comes with a releasing complimentary session. So if you want some more help with your releasing process, let's just talk it out and see what's going on.
What section are included in this training?

5 videos training series to make sure you understand how the letting go process works.
A workbook that's gonna take you through some exercises to help you release your emotional baggage that holds you back to enjoy life right away.
3 audio guides to help you release your emotions.
A pdf story about Lester Levenson, the man behind The Sedona Method.
A review and my breakthrough direct first-hand experience on The Sedona Method for your inspiration.
---
"Without Adelia, I could have been ended up with a high level of depression and mental illness.*
I would recommend Lia as a professional releasing facilitator/guru. A massive THANK YOU to her. "
Nura
Sydney,
Australia
*Coaching and the Sedona Method do not diagnose, cure or treat disease and are not substitutes for competent medical or psychological care. Always consult a qualified medical professional for health concerns.
---
At this point, you have two options…
---
---