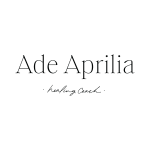 Lemme guess: if you had to label your status with emotions, it would be "oh-not-so-good."
Feel like you're being held hostage by your emotions?
---
Tired of emotional overload and need for emotional healing?
Grab my free guided audio to release your unwanted emotions:
---
---
Meet Adelia
I know first-hand that letting go can be one of the hardest we can do, especially when we have been "forced" by life to give up on our dreams — whether it's relationships, career-related things, material things, or health.
I understand how you feel — burned out, sick of striving for success, and wondering when you will ever achieve your dreams and be happy.
Wishing your emotions would get out of your way so you can live your life?
I get it. I'm here to help you stop the struggle and step into the life you were created to live. Because now it's time to let go of the things that are holding you back to enjoy life. Let's do this.